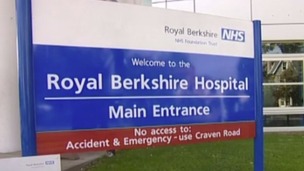 An inspection into the Royal Berkshire Hospital has shown it "needs improvements".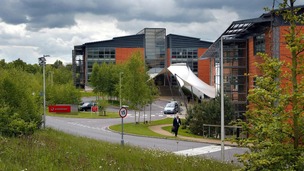 One of the biggest companies in the world, was originally part of Racal Electronics Group which announced its new venture on March 22 1984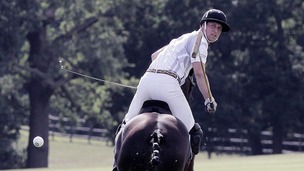 The Duke of Cambridge has made his first public appearance since leaving hospital with his newborn son, playing in a charity polo match.
Live updates
As Reading railway station has under gone a £900 million redevelopment, it has meant big changes for passengers and the staff who work there.
Sangeeta has been to meet the members of staff who are making it all work, including the resident hawk!
She met:
Matt Parker- Ticket Office Supervisor
Simon Plummer- Customer Service Helpdesk
Ali Butt- Train Despatch at Reading Station
Katrina Kruger- Passenger Ambassador
Pat Kemp- Longest serving member of staff
Max Bell- Bird Controller
Denise- Resident Hawk!
The Queen was in Reading today to officially open the town's new railway station. £900 million has been spent on a major revamp which includes five new platforms, two entrances, a new link bridge and retail outlets.
Despite radical cuts to public spending after the last election the massive upgrade at Reading was given the go-ahead.
That's because the station is one of the most important hubs in the country with links to London, Gatwick, the south coast and the Thames Valley.
It's is also one of the most congested.
Our Transport Correspondent Mike Pearse was there for the Royal opening. and spoke to Robbie Burns from Network Rail, Mark Hopwood the Managin Director at First Great Western, and Reading East MP Rob Wilson.
Advertisement
Brothers jailed for conspiracy to burgle across two counties
Two brothers have been jailed for nearly ten years for conspiracy to burgle across Hampshire and Berkshire.
Scott Blundell, aged 23, was jailed for a total of 5 years and 4 months after pleading guilty to one charge of conspiracy, which encompassed 19 separate burglaries.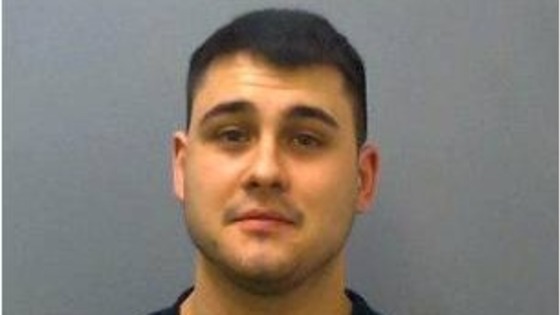 His brother Jack, who is 21-years-old, was jailed for 4 years after pleading guilty to one charge of conspiracy, which encompassed 14 separate burglaries.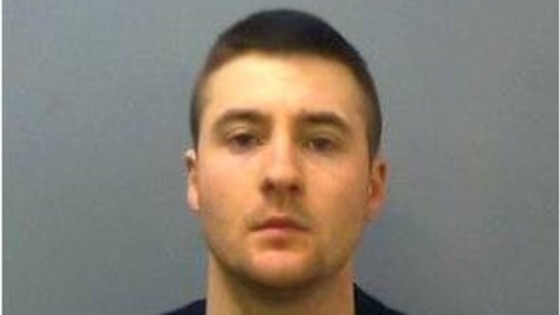 The pair were arrested as part of an operation led by Thames Valley Police following burglaries reported in Maidenhead, Aylesbury, Thame and Oxfordshire.
Burglaries were also reported in Romsey, Shirley and Basset near Southampton in Hampshire.
All burglaries were committed late at night or in the early hours of the morning. They targeted insecure front doors which had not been double locked by the occupants.
Queen to open Reading railway station after redevelopment
The Queen will open Reading railway station today following its redevelopment.
Network Rail has spent £850 million improving the station which now has new platforms and new entrances.
It will be the second time the Queen has carried out an opening ceremony at the station.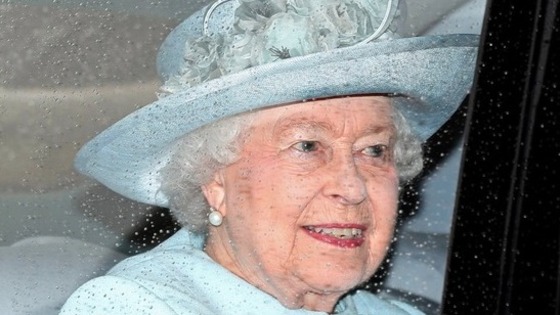 It historically takes place every year to ensure the Queen's swans aren't taken from waters and used in banquets. But despite its ceremonious past, the swan census is still carried out on the stretches of water throughout Surrey, Buckinghamshire, Berkshire and Oxfordshire. Penny Silvester has this report.
The Duke of York unveiled a special war memorial dedicated to those who lost their lives during the war near Reading. Prince Andrew opened the new monument in Woodley, which was funded by local residents and their continuous fundraising efforts. Divya Kohli has this.
Advertisement
Suspected paedophiles arrested in south in national crackdown
A national operation targeting suspected paedophiles has resulted in 34 arrests across the Thames Valley.
More than 10 children have been safeguarded as a result of this operation.
ACC John Campbell said: "This operation has seen a great deal of work being done, both in the Thames Valley and nationally, as all the Forces involved came together to tackle those who would seek to sexually exploit children.
"As part of the operation, we were provided with intelligence from the NCA that allowed us to focus our investigations over the past six months, identifying both suspects and victims.
"I hope that this operation sends out a clear message to anyone who seeks to sexually exploit and abuse children and young people using the internet as a medium, that the internet is no longer a faceless void that allows those to prey on the most vulnerable members of our society.
Reading doctor found guilty of benefit fraud
A doctor from Reading has been found guilty of benefit fraud.
Samer Sa'adeh pleaded guilty at Reading Crown court to five charges of dishonestly making false statements to fraudulently obtain benefits.
Investigators discovered Dr Sa'adeh had lied on 5 separate occasions about his wife's circumstances.
He failed to mention that she was being paid over £13,000 a year by Reading University for living costs.
He was also over paid a total of £29,285 from when he first claimed in March 2010 until December 2012.
He was given a 20 week custodial sentence, which the magistrates then suspended for 2 years, as well as 180 hours of unpaid work and £1000 in costs.
The money Dr Sa'sdeh was wrongly paid is required to be paid back in full in is currently being recovered from him.
Reading homes without water after technical problem
Thames Water website states:
We're really sorry to customers who may be experiencing problems with their water supply.

This is due to a technical problem at our local booster station. We've now fixed the problem but it may take a short while for supplies to be fully restored.

We're sorry for any inconvenience caused.
– Thames Water website
Reading homes without water after technical problem
@thameswater water is off in the Reading Shinfield area again? Is there something going on?
@thameswater How long til East Reading water supply issue fixed today? #rdg
No water again @thameswater ?? I really hope there's some compensation.
Load more updates
Back to top