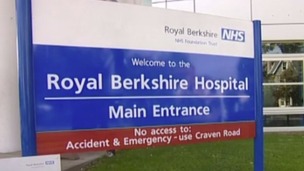 An inspection into the Royal Berkshire Hospital has shown it "needs improvements".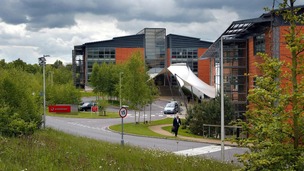 One of the biggest companies in the world, was originally part of Racal Electronics Group which announced its new venture on March 22 1984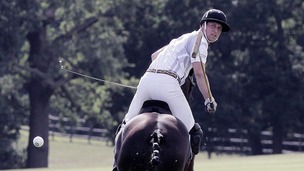 The Duke of Cambridge has made his first public appearance since leaving hospital with his newborn son, playing in a charity polo match.
Live updates
Best pilots on the planet meet at home of horse racing
Ascot racecourse is playing host to the best pilots in the world this weekend for the Red Bull Air Race. It is the first time the high-octane event has been held in our region. Nick Smith is from the racecourse, he told us it's the perfect venue.
Best pilots on the planet meet at home of horse racing
It's the fastest motor sport in the world and possibly the most high-octane racing on two wings. Today, the best pilots on the planet will be in Berkshire for the Red Bull Air Race.
The spectacle, which sees planes travelling at more than 200 miles an hour, is taking place at the home of horse racing, Ascot. And 60,000 spectators are expected. Sally Simmonds has been speaking to some of the pilots taking part.
Advertisement
Tropical music lessons
Now that we're well and truly into the summer - many of us are gearing up for carnivals in our towns and cities. Reading's All Steel Percussion Orchestra (RASPO) is offering people the chance to see what it takes to play the Caribbean instrument, the steel pans. Mary Genis is the Lead for RASPO.
Reading Festival traffic warning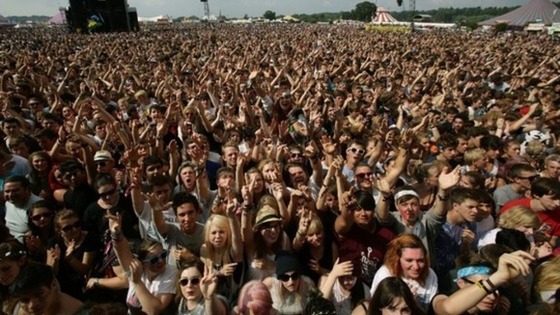 Residents are being reminded that traffic will be heavy in the run-up to Reading Festival. It's expected to peak on Wednesday August 20th and then again on Bank Holiday Monday as people leave the site. People are being urged to use public transport when they can.
Anton Ferdinand signs a two year deal with the Royals
Reading Football Club have completed the signing of central defender Anton Ferdinand on a two-year deal.
The 29-year-old was most recently plying his trade with Antalyaspor in Turkey, and he has a wealth of experience in English football with more than 300 career appearances for West Ham, QPR and Sunderland, who he joined for £8million in 2008.
The brother of Rio and cousin to former Reading striker Les, Anton will wear squad number 4 for the Royals.
The deal is subject to the normal ratification and receipt of international clearance. Having not played for almost a year, Anton is likely to need a couple of weeks before he can make his mark on the first team squad, and he began that process by training with his new teammates today.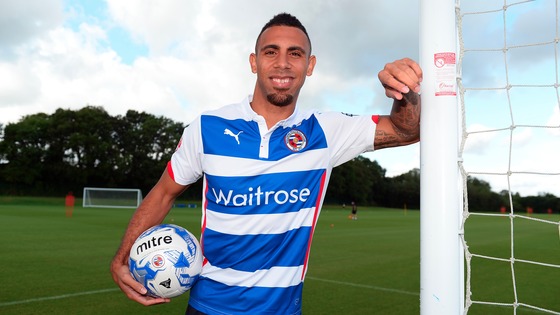 "I'd like to officially welcome Anton to the club, we're pleased to have signed three players in the last few days with him, Simon Cox and Jamie Mackie. I know they will all add to what is a very hard-working group of players."
– Manager Nigel Adkins
"I'd like to wish Anton the best of luck here, he is a hugely experienced defender with more than 230 games in the Premier League, and that experience will also help all of our young players here."
– Director of Football Nick Hammond
"It feels fantastic to sign for a club like Reading. The first thing you feel when you come here is that it's a family environment. I've been away from English football for a year and had some tough times. Turkey is a fantastic place to go and play football, but certain things off the field didn't allow me to enjoy my football. That chapter is closed now, and I've opened a new chapter at Reading and I'm looking forward to it. I've got things to prove, to myself and everyone. A lot of people have written me off and doubted me because I've been away for a year, but I'm here to prove to people that I can offer a lot to English football. I want to offer what I can to Reading, and hopefully that means promotion. I'm champing at the bit to play my first game. I don't know when that will be as I'm lacking match fitness - I'm a bit behind the boys. I'm going to train hard, and when the gaffer thinks I'm ready, then I'll be ready."
– Anton Ferdinand, Reading FC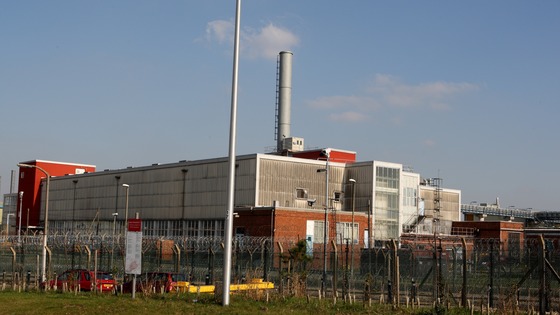 About 300 protesters in Berkshire have been demonstrating against replacing the UK's Trident nuclear weapons system.
A seven-mile "peace scarf", which took eight months to knit, was stretched from the Atomic Weapons Establishments in Aldermaston to Burghfield.
Police closed several roads for about five minutes at 1pm to enable all of the pieces of material to be connected for the whole seven-mile distance.
The sites in Aldermaston and Burghfield provide the warheads for the submarine-launched missile system.
Advertisement
Councillor caught on beat the cheat hotline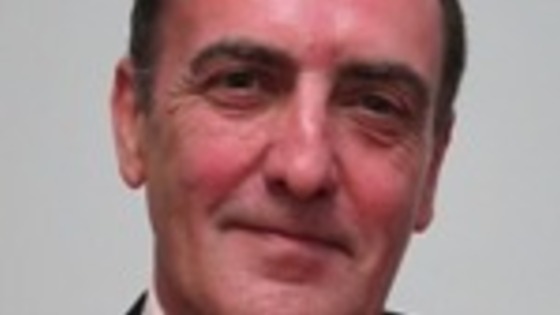 Cheating Peter Lawless was caught receiving housing benefit while failing to declare his council earnings on a beat the cheat hotline.
The Royal borough of Windsor and Maidenhead councillor pleaded guilty and was given a conditional discharge.
Cllr Lawless, the ward representative for Eton Wick, was caught thanks to an anonymous referral from a member of the public on the council's Beat the Cheat hotline.
At East Berkshire Magistrates' Court , Cllr Lawless, 62, of Eton Wick Road, pleaded guilty to three charges of failing to notify a change in circumstances which he knew affected his entitlement to benefit
Magistrates heard that Cllr Lawless had received £4,839.11 in housing benefit overpayments. He had applied for housing benefit in 2009 on the basis that his Royal Mail wages could not cover rent.
But after becoming a councillor in 2011-2014, he earned member allowance of £19,590.48 which he did not declare to the council's housing benefits team.
He also failed to notify the Royal Borough of monthly pension payments from the Royal Mail following a single lump sum payment of £13,998.88
Magistrates' gave Lawless a two-year conditional discharge, awarded the council £400 in costs and ordered him to pay a £15 victim surcharge.
As this case shows we will not hesitate to act when we uncover benefit fraud, no matter who is involved.

I would like to say a huge thank you to the resident who tipped us off. It really flags up how important it is for the council and residents to work together to overcome what is effectively theft from council tax payers.
– Cllr Simon Dudley
Officers prepare for Soverigns Parade at Sandhurst
More than two hundred officers will celebrate the end of a year of intensive training later today when they take part in the Soverign Parade at the Royal Military Academy in Sandhurst. Twenty two officers from the armies of seventeen other countries will join those from the British Army for the parade.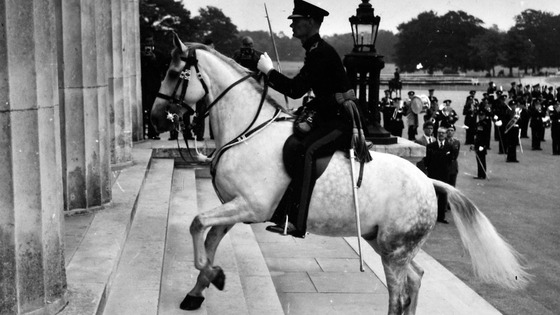 The Sovereign's Parade at the end of each term marks the passing out from Sandhurst of Officer Cadets who have completed the Commissioning Course.
It is the grandest day in the Sandhurst calendar as friends, family and VIPs gather before Old College Square to watch the cadets take part in their final challenge.
During the ceremony, the Sword of Honour, the Overseas Sword and the Queen's Medal are awarded by the Sovereign's Representative to the top Officer Cadets.
The parade traditionally ends with the Adjutant riding his horse up the steps of Old College as he follows the graduating Officer Cadets through the Grand Entrance.
Repair work on flooded road to start in October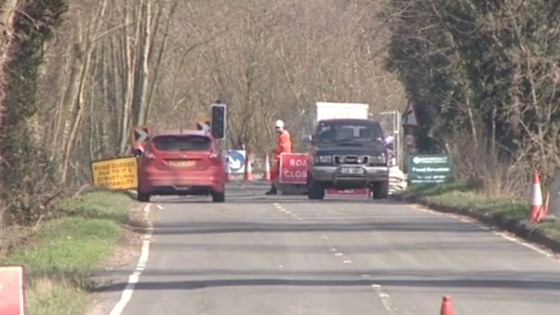 Work to repair a busy commuter route linking Berkshire and Oxfordshire which was blighted by flooding will start in October. Playhatch Road towards Sonning Bridge still has temporary traffic lights and one lane closed after it was flooded in January.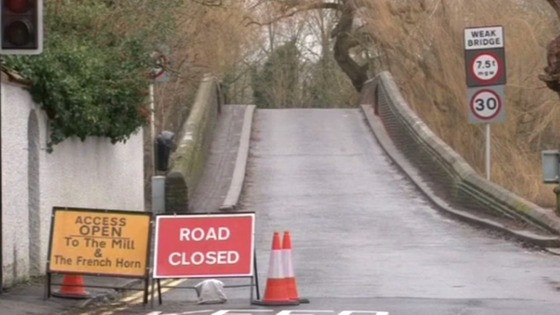 Repairs set to start of busy commuter route linking Berkshire and Oxfordshire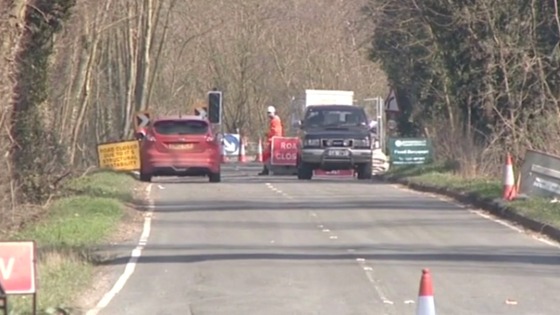 A main commuter route linking Berkshire and Oxfordshire will undergo major repair work in October after it was badly damaged by flooding. The B478 Playhatch Road towards Sonning Bridge over the River Thames flooded in January but still has temporary traffic lights and one lane closed. Oxfordshire County Council said site investigation work is now complete and design work is underway. It added "a complex engineering process" had caused delays to repairs. The road leads up to one of three bridges in the area over the River Thames that is used during by rush hour traffic. Its two-week closure in January caused major traffic disruption and signs are still in place warning of congestion on the damaged road. At present there is no date for the completion of the work.
Load more updates
Back to top