Live updates
Protesters oppose road scheme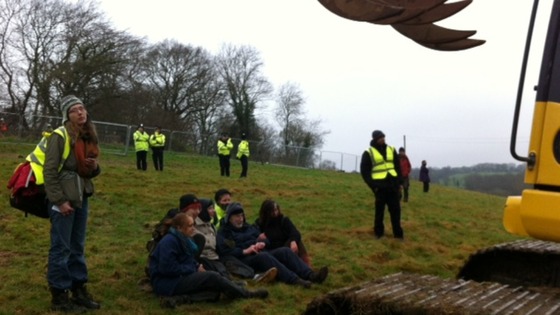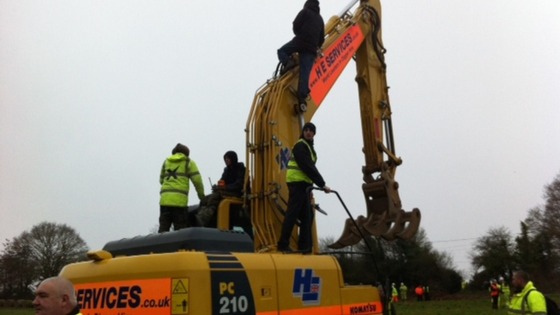 New group to fight road plans
A second protest group has been set up to fight plans to build a Bexhill to Hastings link road. The new Bexhill Link Road Resistance group will back the the Combe Haven Defenders. Earlier this month the High Court turned down an appeal against plans to build the £100m relief road.
Advertisement
Cash boost for seaside towns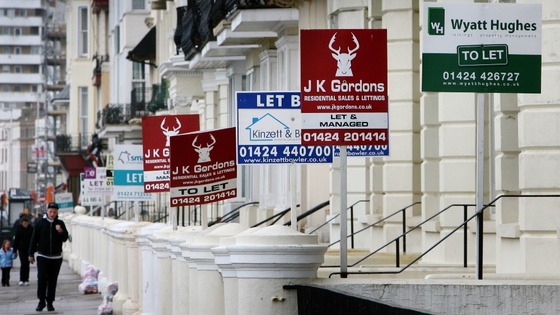 Sussex is getting a cash boost to help boost growth and protect jobs. Sea Change Sussex, a not for profit economic development agency, has been given a £5.5million grant to regenerate Hastings and Bexhill.
It aims to create six thousand jobs over the next decade.
Link road protests continue
A national campaign of non violent resistance is to be launched against plans for a relief road between Hastings and Bexhill.
It comes after the High court turned down an appeal concerning the scheme last Friday. The Combe Haven defenders recently held a protest against the plans at Combe Haven valley.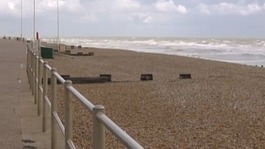 Bexhill On Sea has been named as the UK centenarian capital. It follows last years census.
Read the full story
Rally against Sussex link road
Campaigners fighting a controversial one hundred million pound link road in Sussex say they are prepared to take direct action to stop it being built.
Traders say it's vital to improve business links between Bexhill and Hastings but environmentalists say it's not necessary and it will kill rare wildlife and plants.
Iain McBride reports.
Iain McBride's report features Charlotte Potter-Powell, Combe Haven Valley campaigner.
Advertisement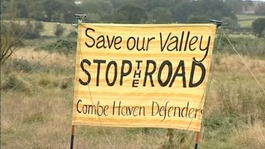 Campaigners against plans to build a link road between Hastings and Bexhill say they will take "direct action" if the scheme continue.
Read the full story
Rally against Sussex link road
Protesters angry at plans to build a £100 million pound link road between Hastings and Bexhill are holding a rally against the plans.
Local traders say the new road is vital to boost the economy.
But campaigners say that the route will endanger a site of special scientific interest and that there is no economic need for the new infrastructure.
Work on the scheme is due to start next January but opponents of the plans are hoping to win a judicial review.
"We are determined to stop this road and if necessary some of us are prepared to take direct action".
– Charlotte Potter-Powell, spokesperson for the Combe Haven Defenders
Soldier charged with sex assault
A soldier has been charged with sexually assaulting a teenager near to a railway station. The 18-year-old woman was allegedly attacked in New Park Avenue, Bexhill, East Sussex, as she walked away from the town's railway station at about 3.40am on August 19, a Sussex Police spokesman said.
The spokesman said: "As a result of intensive police inquiries since Sunday, the arrest was made on Saturday August 25."
Trevor Anthony Clark, 20, a serving soldier stationed at Catterick Garrison, North Yorkshire, who has been staying in Buckhurst Road, Bexhill, has been charged with sexual assault and causing actual bodily harm. He will appear at Hastings Magistrates' Court tomorrow.
Woman attacked near station
An 18-year-old woman has been attacked near a railway station in the early hours of the morning. The teenager was walking down New Park Avenue from Bexhill railway station when she was grabbed and pushed to the ground. When the victim screamed it disturbed neighbours and the attacker ran away.
The man is described as white, in his 20s, of slim build and was wearing casual clothing. Detective Inspector Viv Johnson said: "This was an incredibly distressing incident for the woman and we would appeal for information from the public to assist us in tracing the offender."
Load more updates
Back to top