#bicestervillage is closed today due to a fire and is likely to remain closed for the rest of the day. Follow for updates
Advertisement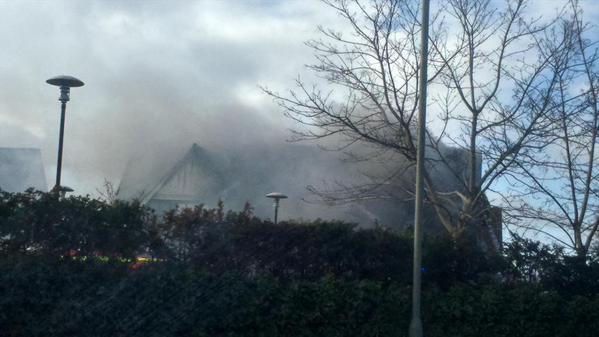 A spokesperson from the fire brigade told ITV Meridian that the fire is at Carluccios restaurant in Bicester Village outlet. Crews were called at 08:40 this morning, seven fire appliances from Oxfordshire Fire & Rescue are tackling the blaze. Bicester Village is currently closed while the incident is dealt with. It's believed no-one has been hurt.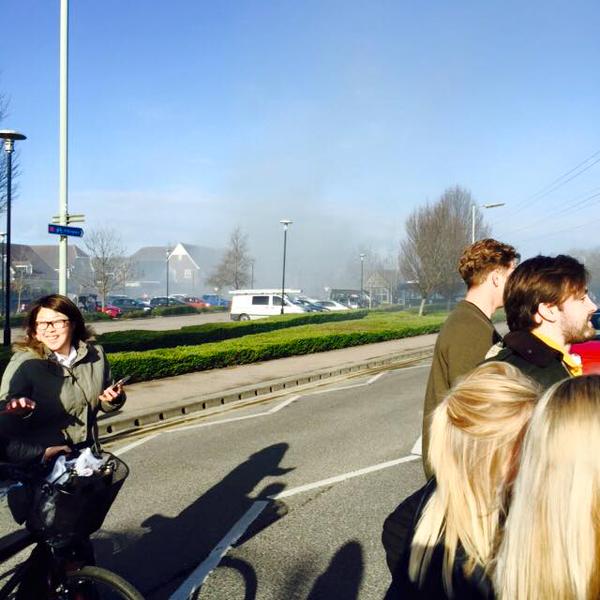 1/4 0843 - Large fire in progress at #bicestervillage - 5 crews in attendance or en route at present
A four-year-old boy who was crushed to death after a 19-stone mirror fell on him in a designer shop died in "an accident that was waiting to happen," a coroner has stated.
Senior Oxfordshire Coroner Darren Salter's comments came after an inquest jury returned a narrative verdict in to the death of Austen Harrison.
The youngster had been playing with a heavy steel-framed fitting-room mirror while his father tried on a suit at a Hugo Boss shop when it toppled on to him, causing "devastating" head injuries, Oxford Coroner's Court heard.
The jury found: "The mirror came to fall on Austen after he moved the wings, causing the unfixed mirror to become unstable.
"The jury believes that the mirror should have been fixed to the wall and that the wall should have been reinforced. We do not believe the mirror was fixed to the wall."
Austen of Crawley, West Sussex, was with his parents Simon and Irina Harrison when he was injured at the Bicester outlet village in Oxfordshire on June 4 2013 at around 8.30pm.
He underwent an emergency operation to relieve pressure on his brain but died four days later in hospital after life-support was switched off.
Advertisement
A shop manager has relived the horrifying moment he received a phone call telling him a large mirror had fallen - and crushed - a four year old boy at his store.
Austen Harrison was with his parents, shopping at the Bicester Village Outlet in Oxfordshire when the mirror fell on him in June 2013.
An inquest has been hearing how the mirror should have been tethered to the wall, but was freestanding.
Kate Bunkall reports from Oxford Coroner's Court.
An inquest has heard how a boy died after being hit by a falling mirror that was 'not fixed to the wall' at a Hugo Boss outlet in Bicester.
Read the full story ›
A four-year-old boy died after suffering "devastating" head injuries when a 7ft tall mirror fell on him, an inquest heard.
Austen Harrison was with his parents shopping at the Hugo Boss outlet store in Bicester Village, Oxon, when the large, heavy mirror fell from the wall onto his head in a fitting room.
Austen was rushed to John Radcliffe Hospital for emergency surgery after the incident on June 8, 2013, but died four days later when his life support machine was switched off.
An inquest into his death at Oxford Coroner's Court heard that the mirror was not fixed to the wall and that its free-standing position meant it could could easily overbalance.
His father, who was trying on a suit at the time, said he heard an extremely loud bang "as if something had fallen over", and someone gasp before realising it was his son lying motionless underneath.
The inquest is due to last two days.
"We have completed the installation of all of the BT/Openreach ducting through the Kingsmere site based on a design agreed with them in 2010. It is then BT/Openreach's decision as to whether they would run copper or fibre through the ducting.

We are aware that the Kingsmere Residents' Association has been in direct discussion with BT/Openreach about how the provision of superfast broadband can be achieved at Kingsmere.

Unfortunately unlike with other utility suppliers we are only able to provide the ducting for BT/Openreach. It is then up to them what service they provide. We are however working with BT/Openreach and the developers and residents of Kingsmere to ensure that the situation is resolved as soon as possible to all parties satisfaction."
– Countryside Properties (Bicester) Ltd.
Load more updates