Live updates
Suspicious material found in Bitterne
Police have discovered some material which was thought to be explosive when they searched for a suspect in an outbuilding at Bitterne Triangle in Southampton.
The incident happened around 11.30pm last night. A bomb disposal unit was called in to deal with the material.
A police spokesperson said the incident is isolated and involved no risk to the public.
A 28-year-old Southampton man was arrested on suspicion of making an explosive substance. He remains in custody at Southampton Central police station.
Advertisement
Detectives at Bitterne have released an e-fit of a man they want to speak to in connection with the attempted robbery of a mountain bike at Southampton Common.
A 17-year-old student was cycling through Southampton Common on route to a friend's house on the 30th October. When he neared Hawthorns Café, a man emerged from bushes and grabbed his pedal cycle.
The student fell off the bike and was assaulted by the man. It's believed the offender was trying to steal the cycle.
The victim suffered a black eye and a cut and swollen lip. He managed to escape with nothing being taken.
Bitterne wine store break-in
Police are appealing for information after a Bitterne wine store was attacked by thieves.
£2,300 worth of cigarettes an 13 bottles of brandy, valued at £250, were stolen from the store.
The break-in happened in the area of Manor Road North on Sunday 8th September at around 4.50am.
It is believed they fled in a dark-coloured car, possibly a black Volvo or BMW estate.
All the suspects had covered faces and wore hooded tops, with the hoods up.
PC Sarah Brazier is appealing for information. "I need to hear from anyone who saw or heard suspicious activity in the area of Manor Road North between 4.45 and 5.10am Sunday."
Bitterne violent robbery
Police are appealing after a robbery left a Southampton man collapsed in the street. The 59-year-old victim was walking home when he was attacked and robbed by five men.
The attack happened between 8pm and 9.15pm on Saturday 17th August at the junction of Dukes Road and Empress Road, Portswood. The group took £35 in cash and a Nokia mobile phone.
He was found collapsed by a woman passer-by who alerted police.
The robbers are five white men, aged in their mid to late twenties. The victim believes he passed the group, who were standing in front of a newsagents near the Shooting Star pub at about 8pm.
This was a violent and sustained attack in which the victim received multiple injuries, including extensive bruising to the ribs and stomach, a fractured ankle and cuts to his forehead."
– David Wheeler, Det Cons
Pensioner robbed of £500
A 92-year-old man was robbed of £500 after he withdrew the money from a bank.
Two men in their late teens or early twenties were loitering in the Portswood Road branch of Barclays Bank between 2.30 and 3pm on Tuesday, August 6.
Police believe the men followed the pensioner from the bank after he took out the £500 in cash.
The man stopped briefly at Sainsbury's and when he reached a car park in Shaftesbury Avenue, he was assaulted and forced to the ground.
The victim suffered a serious hand injury and needed surgery at Southampton General Hospital on Thursday.
We need urgent contact from anyone who was in Barclays Bank, Portswood, or near Sainsbury's between 2.30 and 3pm. We also need to hear from anyone who saw the assault. We need to arrest these robbers before they strike again."
– Andy Lucas, Detective Constable
Advertisement
Theft of 500 prescribed drugs
More than 500 prescribed tablets have been stolen from a home in Southampton.
On Monday July, 1, a burglar opened a locked window of a flat in Burgess Road between 12.30 and 6.40pm.
When the homeowner, a 54-year-old man, returned he found his bedroom window open and the tablets missing.
The medication includes Chlozapin, Metformin, Oxybutynin, Omeprazole, Ramipril, Amlodipine, Januvia and Senna.
Detective Constable Laura McIntosh is appealing for information around the time of theft and warns anyone who finds the tablets to alert police.
She said: "This medication is dangerous for anyone who has not been prescribed it. If found, it should be handed in immediately to police. We also would like to hear about anyone who has acquired lots of tablets in the last few days"
Sex attacker assaulted teenager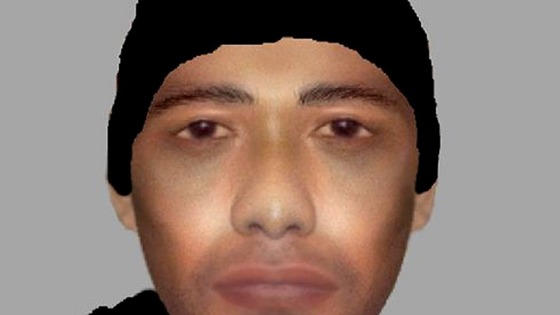 Police have issued an e-fit of a man they want to speak to in connection with a serious sexual assault on a 15-year-old girl.
The man is described as about 30-40 and of mixed race. He is between 5ft 8ins to 6ft tall and lanky with muscled arms.
His face is rounded with bushy eyebrows, slightly slanted eyes, a chunky straight mouth and light facial stubble.
He wore a black beanie hat, dark grey or black tracksuit bottoms, a dark or black hooded jumper and black trainers.
Anyone who recognises the man in the e-fit is asked to contact the Area Investigation Team at Southampton on 101.
Sex attacker assaulted teenager
Police are hunting a sex attacker who assaulted a 15-year-old girl
Detectives have revealed that the attack left the girl so upset that she did not disclose what had happened for several weeks.
It is believed that at about 4.30pm on a weekday in mid-April -possibly April 17 - the girl was walking in Sandringham Road, Bitterne.
She became aware of a man following her, but she did not hear him approach because she was wearing headphones.
The man grabbed her, pushed her to the pavement and carried out a serious sexual assault.
E-fit after armed robbery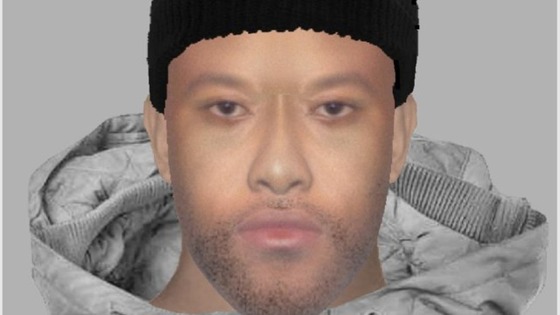 Detectives in Bitterne have issued an e-fit of a man they need to identify in connection with an armed robbery.
Between 2.45pm and 2.55pm Saturday, February 23, three men entered a Liverpool Street property through an insecure rear door.
They carried a pellet gun and a knife, threatening three occupants and demanding money. The pellet gun was fired at the occupants, who received minor facial injuries.
The thieves then searched the property and took an Apple iPhone 4 and a Toshiba stereo before leaving by the front door.
Police want to hear from witnesses who may have seen the robbers exit into Liverpool Street.
They also want to speak to a driver in Dover Street, who took one of the victims to a friend's house.
Patrols have now been stepped up in the area.
Det Sgnt Jamie Wiseman said: "There is a team of detectives dedicated to this investigation and we do not believe this is linked to any other cases."
Anyone with information is asked to contact DC Lee Murden at Bitterne on 101 or the anonymous Crimestoppers on 0800 555111.
Load more updates
Back to top