British shoppers are expected to spend £1.97 billion on Black Friday. Here's how to make sure you really are bagging a bargain.
Read the full story ›
A poll by a Sussex-based company has revealed almost half of shoppers will start online shopping on Black Friday - during office hours.
Read the full story ›
Advertisement
It was more like Bleak Friday in the South as shoppers stayed at home. Last year there were fights and squabbles in some stores as bargain hunters battled for cheap goods. This year, thousands of people gave the event a miss. Malcolm Shaw reports.
For Black Friday shoppers: It's important to understand that one big advantage of buying online is, under the Consumer Contracts Regulations, you've a right to change your mind (apart from for perishable or personalised goods).
And the time you have to return them has increased in the last couple of years – you now have 14 days to tell them you're sending it back, and another 14 days to do it.
This is in stark contrast to buying in-store where you've no legal right to return the item, unless it's faulty. If a store lets you return non-faulty goods, then that's up to them, but it's not the law.
Traffic volumes around the Bicester area have returned to normal levels after heavy traffic because of Black Friday,
There have been ongoing problems around the Bicester Village shopping outlet,
Bicester Village spokeswoman Miranda Markham said: "If you are considering travelling to Bicester Village, we would recommend you travel after the rush hour peak.
"Bicester Village will be open until midnight."
Thames Valley Police is asking the public stuck in traffic not to contact police on 101 for general updates.
Regular updates will be given through local radio and Twitter, via the Roads Policing account @tvprp.
Advertisement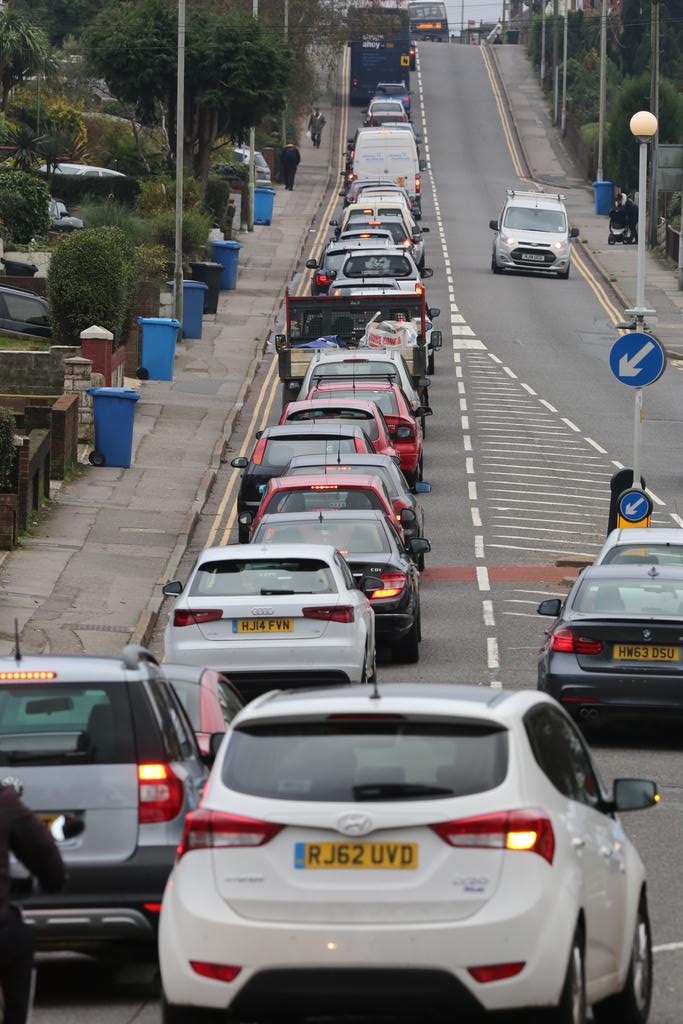 If you buy goods over the internet or by mail order from outside the EU, you will have to pay VAT if the value of the package is over £15. Above that limit it will attract the full VAT rate on the full item value, not just the value above the allowance.
Since 1 April 2012, all mail order imports from the Channel Islands are subject to VAT regardless of their value.
If someone sends you a gift from outside the EU, import VAT will only be due if the package is valued at over £36. To qualify as a gift, the item must be sent from one private individual to another, with no money changing hands. If the value exceeds £36, VAT will be calculated on the full item value, not just the value above the allowance.
If the goods are over £135 in value, customs duty may also be due, although this will depend on what they are and where they have been sent from. Where the actual amount of duty due is less than £9, this will not be charged.
Excise duty is always due on all alcohol and tobacco products purchased online or by mail order.
Arriving in the UK by commercial sea or air transport from a non-EU country, you can bring in up to £390 worth of goods for personal use without paying customs duty or VAT (excluding tobacco and alcohol, which have separate allowances). Arriving by other means, including by private plane or boat for pleasure purposes, you can bring in goods up to the value of £270. Above these allowances and up to £630, there is a duty flat rate of 2.5%.
Detailed information on the non-EU limits for alcohol and tobacco products can be found on HMRC's website at http://www.hmrc.gov.uk/customs/arriving/arrivingnoneu.htm
Extraordinary scenes show just how far shoppers will go to grab a bargain this Black Friday.
Huge crowds gather as Black Friday bargain hunters hit shops in Margate.
This footage was filmed in the Tesco store.
Load more updates