Large boat on fire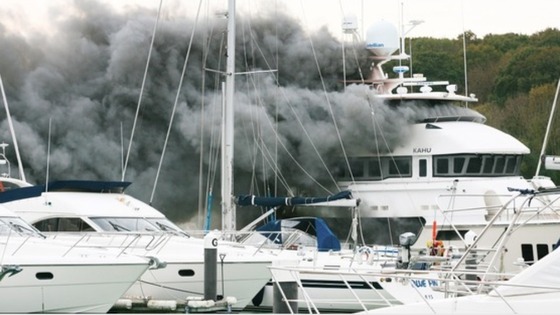 A boat that was on fire yesterday on the Isle of Wight has now sunk.
Officers were called to East Cowes Marina shortly after 1pm following reports of smoke billowing from a motor cruiser moored up near to The Lifeboat pub.
Divers are now in the process of trying to contain the diesel in the boat from leaking out into the waters of the marina.