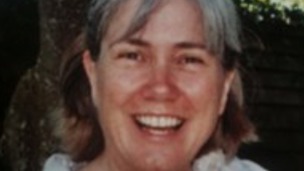 Sussex Police are renewing their appeal for help to find a missing woman - Sandra Hall from Bognor Regis.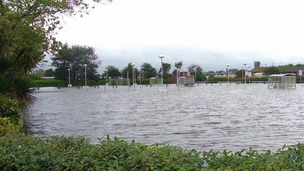 Parts of West Sussex are under water as the impact of heavy rain in the region is felt for a second day.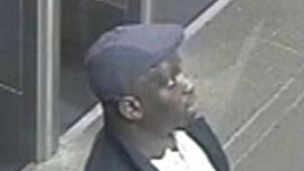 Detectives have released CCTV of a man they want to identify after a sexual assault on a train.
Live updates
Takeaway fire - arson suspected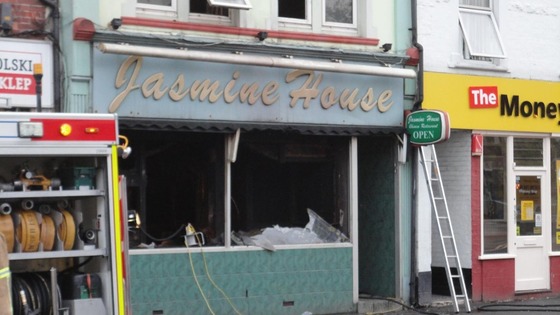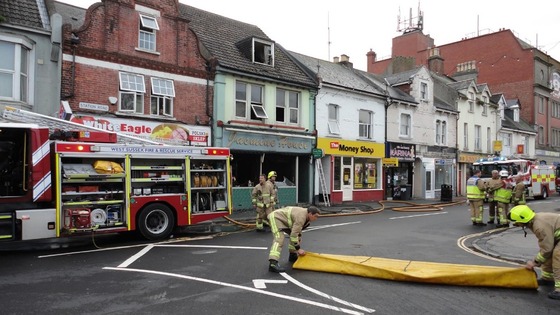 Takeaway fire - arson suspected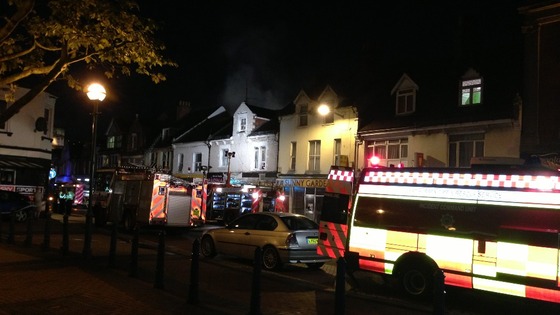 Advertisement
Takeaway fire - arson suspected
A 27-year-old man has been arrested on suspicion of arson with intent to endanger life after a fire at a Chinese takeaway in Bognor Regis. More than twenty-five firefighters were called to the scene at around 4.15am this morning to deal with the blaze at the business on Station Road in the town.
There are no reports of any injuries. The Sussex Police investigation continues.
Sussex cyclist seriously injured
An 83-year-old cyclist has serious head injuries following a collision with a car outside Butlins in West Sussex.
The incident happened at 4.15pm on Saturday, August 17 on the Upper Bognor Road in Bognor Regis.
The cyclist was taken to St Richards Hospital in Chichester where he is in a critical condition.
Police are asking for anyone with information to contact them on 101 quoting Operation Hickling.
Body found off Bognor
Sussex police are trying to identify the body of a woman pulled from the sea a mile off Bognor on Monday 12 August at 4pm.
The woman's push bike with a basket on the front was found at the entrance to the alleyway by Aldwick Hundred, Craigwell Lane. It was locked to a post and a bag and coat were found at the other end of the alleyway by the beach.
The woman is described as a white, 5' 5', 13 stone, of large build, with long wavy dyed brown hair. She had a gold silver ribbon tied to her right wrist and wore a black wrist wallet.
Her death is being treated as unexplained but not suspicious.
Fire breaks out in Bognor
Hundreds of people were told to stay inside their homes this afternoon after a fire destroyed a car repair shop in West Sussex.
A large area was cordoned off around Chalcraft Lane in Bognor Regis as fire fighters sprayed water on a number of gas cylinders to prevent them from exploding. Richard Slee reports.
Advertisement
Fire breaks out in Bognor
Acetylene cylinder incident at Chalcraft Lane, #Bognor now safe. Road re-opened and cordon lifted. People being returned to homes. (1/2)
West Sussex Fire and Rescue would like to thank everyone for their co-operation. (2/2)
Fire breaks out in Bognor
Emergency crews are trying to get a fire under control in West Sussex.
It broke out at a commercial garage on Chalcraft Lane in Bognor Regis this morning. It's believed gas cylinders are involved and the fire service is looking at evacuating the surrounding area.
This video was captured by Dave Barton.
Fire breaks out in Bognor
This video was sent in by Dave Barton from the scene of the fire at Bognor Regis.
Fire breaks out in Bognor
A rest centre for anyone affected by the fire in Chalcraft Lane has been set up at Inspire Leisure Centre in Felpham Way, Bognor Regis.
Load more updates
Back to top