The summer getaway is now well under way, but this year's holiday will be different for many Britons, as more and more of us choose to spend our time off staying in the country.
It's thought the impact of Brexit, the rising cost of trips abroad and recent events in Europe mean increasing numbers of people will visit the region and its attractions.
In the first three months of this year, 3.5 million trips were taken to both the South East and South West, according to Visit Britain.
For the South West this was an increase of 17% from the same period last year.
Visit Britain also found that visitors to the South East spent£578 million in the first three months of this year, a 28% increase compared to the same period in 2015.
Several places across the South are also in the top 20 most visited English towns over the last three years.
Brighton was the highest Southern spot, coming 11th, while Bournemouth and the New Forest followed at 14th and 18th place.
Special reports: An 18-year-old from Bournemouth undergoes weight loss surgery in a desperate bid to change her life.
Read the full story ›
Advertisement
One of the biggest issues in this EU Referendum is, of course, the free movement of people across borders. Today we visit Bournemouth, often viewed as a naturally traditionalist place, yet it's a modern resort which relies on foreign nationals for much of its economy. Martin Dowse reports.
Two men have serious neck injuries after being stabbed in Bournemouth on Sunday. It happened in Boscombe Chine Gardens. Armed officers cordoned off the park. The police helicopter was also deployed. Police are asking anyone with information to come forward.
Bournemouth will roar to the sound of monster trucks, BMX stunts and supercars. More than 500,000 people are expected over the weekend at the town's third Wheels Festival.
Stefan Mayne from Bournemouth, has been convicted of murdering 25-year-old Jennifer Williams following a trial at Winchester Crown Court.
He was today – Friday 20 May 2016 – handed a life sentence and told he would have to serve a minimum of 27 years before being considered for parole.
The court heard that Jennifer was attacked on Saturday 20 June 2015 in her one-bedroomed house in Colehill Crescent.
She had been stabbed eight times in her back, neck, right breast, left thigh and six times across her abdomen. She also sustained multiple defence wounds on both her arms and hands.
A post mortem examination found Jennifer died from the stab wounds to her abdomen.
The court heard that sometime after February 2014, Jennifer lost her job and she set up a profile on a website advertising sexual services.
It was during the summer of 2014 that Jennifer met Mayne, 26, and he became a client of hers. After a period of time Mayne told Jennifer that he wanted their relationship to become more personal, the court heard.
In June 2015 Mayne asked Jennifer to attend a family meal to celebrate his brother's birthday, but she declined.
On Friday 19 June 2015, Mayne repeatedly contacted Jennifer to ask if she was available the following day. She told him she was but asked him to stop harassing her.
The following afternoon – Saturday 20 June – Mayne visited Jennifer in her home.
Neighbours reported hearing shouting and screaming and when they went outside they discovered Jennifer collapsed on the floor, covered in blood.
Advertisement
Bournemouth football fans will be making their way to Old Trafford today to finally see their team take on Manchester United.
Many are travelling for free after the first game was cancelled at the weekend due to a bomb scare. Supporters were also given their money back and free entry to today's match.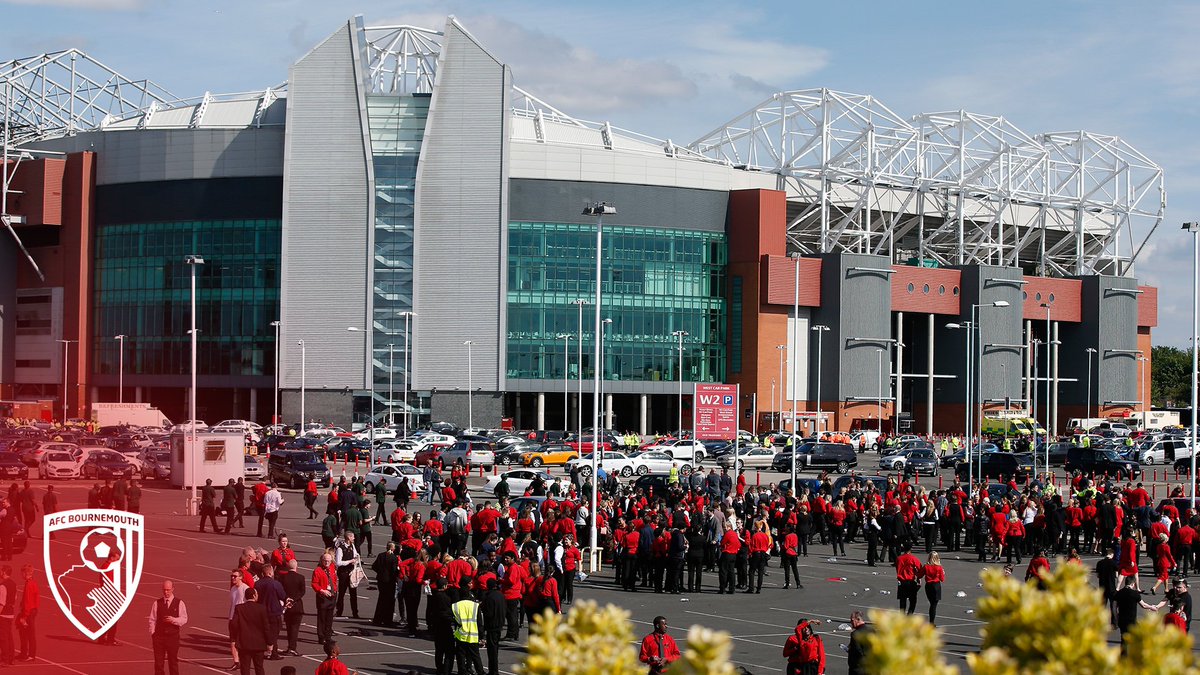 Ticket refunds will be given - and entry to the rescheduled match on Tuesday will be free - following the abandonment of Manchester United's home match against Bournemouth on Sunday.
Season Ticket holders (for their equivalent match ticket price), match ticket purchasers and Matchday VIP purchasers will receive a refund.
Any supporters who would have accessed the stadium with their Season Card or Membership Card on Sunday will be able to do so again, and supporters with paper tickets can use them again too, all free of charge.
Replacement paper tickets can be issued and can be reprinted at Ticketing & Membership Services on Monday or Tuesday. Fans who come to the stadium to do this on Tuesday are advised to arrive early please to avoid queues.
As previously confirmed on ManUtd.com, the rearranged match will kick off at 20:00 BST on Tuesday, 17 May.
Interviews with Bournemouth fans, following the evacuation of Old Trafford. An "urgent" inquiry has been demanded into how the fake bomb left by a security firm caused the Premier League match to be abandoned.
Load more updates