David Johns (@davidjohns_itv)
A labourer from Wadhurst in East Sussex has been jailed for public nuisance after endangering lives at the Brands Hatch race circuit. 22-year-old Jack Cottle drove a VW Polo onto the track in the middle of a race and did a lap while a friend filmed them from the back seat. He's been sentenced to eight months. David Johns reports.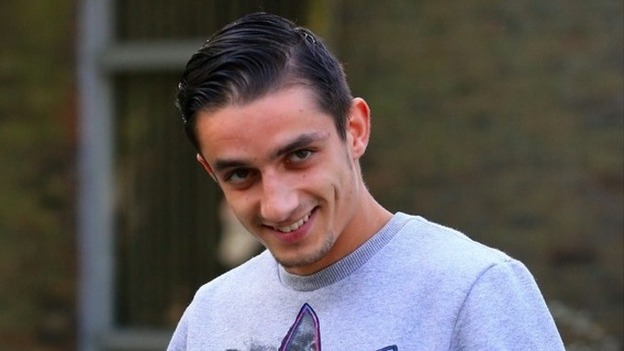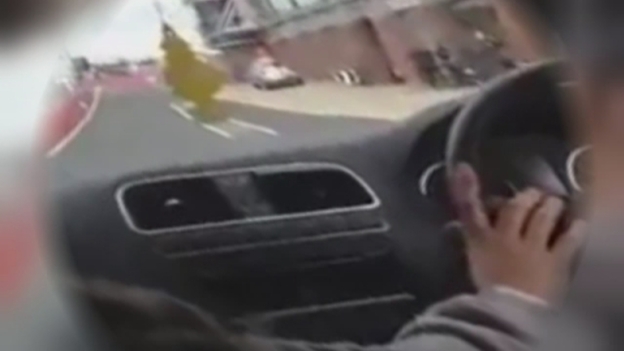 A labourer from Wadhurst in East Sussex has been jailed for eight months for recklessly endangering lives at the Brands Hatch race circuit. Jack Cottle, 22, drove a VW Polo onto the track in the middle of a race and did a lap, while a friend filmed them from the back seat. Watch David Johns report.
Advertisement
A labourer has been jailed for eight months after driving his girlfriend's Volkswagen Polo on to the Brands Hatch circuit during a race.
22 year-old Jack Cottle gatecrashed the Fun Cup endurance race at the track in Kent on June the 14th with his girlfriend and a friend on board as passengers.
Maidstone Crown Court heard that he put the lives of racers at danger after being "egged on" to drive a full circuit after accessing the track via a pit lane.
YouTube footage which has been viewed more than two million times shows Cottle ignoring his hysterical girlfriend as she implores him repeatedly to "stop it".
She then tells him that he is "going the wrong way" before screaming "Jack, oh my God!" as she realises he is taking the car on to the track to laughter from his backseat passenger.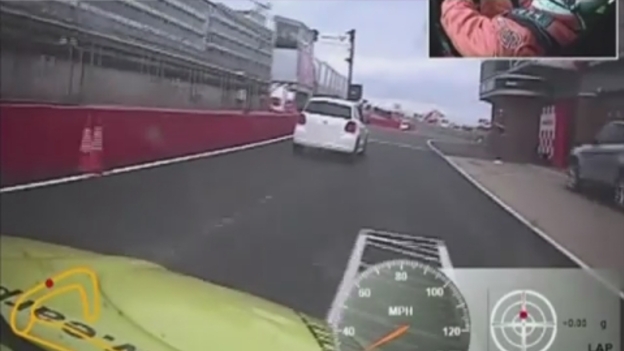 Last month Cottle pleaded guilty to "causing a nuisance to the public by driving on to the race track at Brands Hatch whilst an endurance race was in progress".
At his sentencing hearing, Judge Martin Joy said Cottle, of Durgates in Wadhurst, East Sussex, had "endangered many lives" as he branded his actions "premeditated" and "inexcusable".
The court heard that Cottle, his girlfriend and his friend paid £14 per head to watch the four-hour race as spectators. But Judge Joy said that around three and a half hours into the race, Cottle "saw an opportunity" to get on to the race track.
His girlfriend had to be taken to the on-site medical centre after having a panic attack, while Cottle came off the track laughing, the judge said.
One driver thought the VW Polo was a doctor's vehicle or a safety car but when it emerged it was a prank, other racers who had paid to compete became upset at their day being ruined. In footage shown in court, one driver had to have his release from the pit lane delayed as Cottle drove the white VW Polo on to the track.
Prosecutor Iestyn Morgan said racers were travelling at speeds of 100mph, while Cottle was behind the wheel of an ordinary road car with no roll cage or fire extinguisher.
He said, "It was quite clear that (Cottle) put himself and his passengers in danger, and those of drivers on the track who would not have expected a car going considerably slower."
As he was led away to the cells, Cottle blew kisses to family and friends in the public gallery.
What do an elephant's ear muffs, Britain's biggest family and a two year old parachutist have in common? They're just some of the more unusual stories filmed by Pathe newsreel cameras in the South during the middle of the last century. Made to be shown between feature films in cinemas, they were the Meridian "and finally" stories of their day. Rachel Hepworth looks at some of the more curious stories making the headlines. (And if you feature in any of these stories, we'd love to hear from you- especially the two year old parachutist!)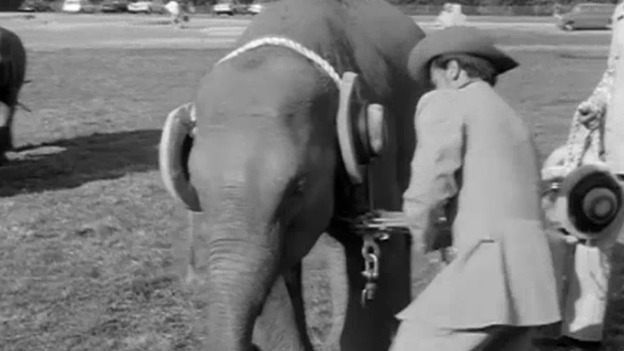 The plight of the local pub is never far from the headlines, with hundreds in the south east closing every year. But the sad truth is, we don't use them in them in the way we used to, in the days before television and digital technology.
As historic newsreels show, the pub really was the centre of community life. Rachel Hepworth's been looking at a bygone way of life, in the Pathe archives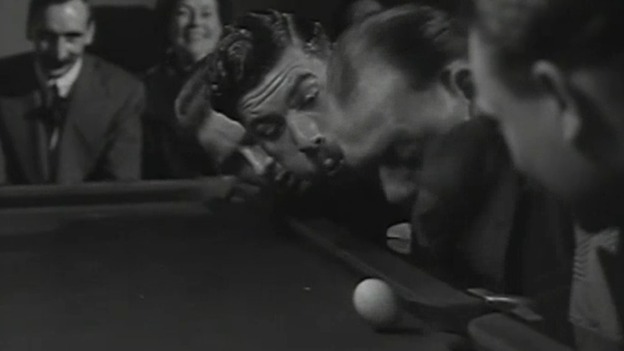 Advertisement
More Pathé News reels from the 20th Century, giving an amazing insight into quirky modes of transport in the south east. Here we see the final piece of the last ever Spitfire being put into place, as well as a caravan - that could be used on water.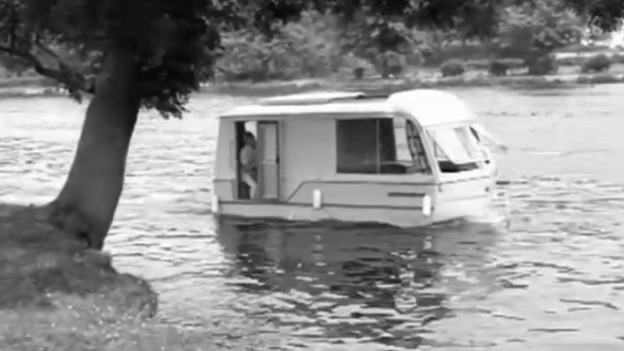 Caravan racing at Brands Hatch, a 'Tipsy Taxi' service for inebriated drivers and cycling vintage bikes from London to Birmingham. These old Pathé News reels give an amazing insight into 'life on wheels' in the south east during the 20th Century.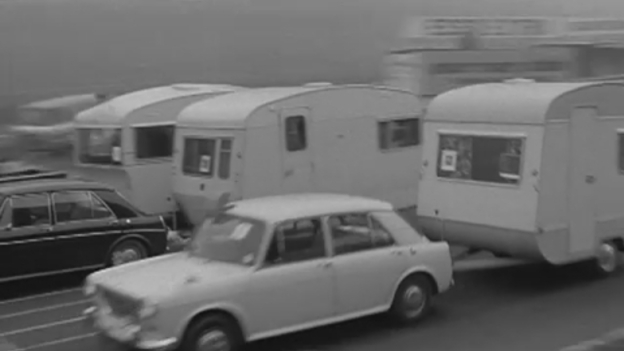 Shane "Shakey'' Byrne from Sittingbourne is hoping for a record fourth title at Brands Hatch this weekend when the 2013 MCE Insurance British Superbike championship comes to an end.
We speak to Shane, fellow rider Alex Lowes and race organiser Stuart Higgs.
Video. The fierce rivalry between Formula 1 racing drivers James Hunt and Niki Lauda is the subject of a new film, "Rush", which had its premiere last night.
Many of the extras in the movie, set in the 1970s, are Kent motor racing fans. And - as you might expect - the Brands Hatch race circuit has a starring role. Jonathan Marland reports.
Load more updates