Fifth minute's applause for Dennis Caesar, 92, who sadly died following Friday night's game at the Amex.
Read the full story ›
MK Dons 1 - 2 Brighton & Hove Albion
Reading 1 - 1 Cardiff
Advertisement
Have you seen Christopher Chitolie?
The 57-year-old has not been seen since Friday 10 April and his family and friends are becoming increasingly worried about him.
Christopher, who is originally from Hackney in London but now lives in the Bristol Estate in Brighton, is suffering from dementia and may be confused about where he is and where he is trying to go.
He is black, 5' 6" and of medium build. His hair is greying and he often wears a black and grey flat cap. He was clean shaven when he was last seen but may have grey stubble now.
Christopher was reported missing by his family on Sunday. He may be wearing a black hooded jacket, a blue Ralph Lauren jumper, black combat trousers and a charcoal canvas deck shoes, and carrying a black and grey Nike rucksack.
It has now been several days since Christopher was last seen so we are becoming extremely concerned for his welfare.

We need to speak to anyone who may have seen him or could have any idea where he is.
– PC Charlotte Morriss
Anyone with information should email 101@sussex.pnn.police.uk quoting serial 1134 of 12/04 or call 101.
Bosses at Brighton and Hove Albion have said the club has a "zero tolerance approach on all forms of discrimination" after a fan was arrested at the weekend on suspicion of using racist language. The alleged incident happened ahead of a recent home game at the Amex Stadium.
We pride ourselves on welcoming everyone at Brighton & Hove Albion and we simply will not tolerate any kind of xenophobic behaviour. We expect our fans to to conduct themselves in a manner befitting to our club - and I am pleased that the vast majority are a credit to us.
– Paul Barber, Chief Exec
The club says anyone found guilty of any discriminatory offences can expect a lengthy or indefinite ban from all Albion fixtures.
Mixed fortunes for the South's football teams in the Capital One Cup second round. Here are the final scores:
Bournemouth 3 Northampton 0
Millwall 0 Southampton 2
Norwich 3 Crawley 1
Swindon 2 Brighton 4
Scunthorpe 0 Reading 1
West Brom 1 Oxford1 (West Brom wins 7-6 on penalties)
Gillingham 0 Newcastle 1
Bournemouth, Southampton, Brighton and Reading celebrate being through to the next round
Advertisement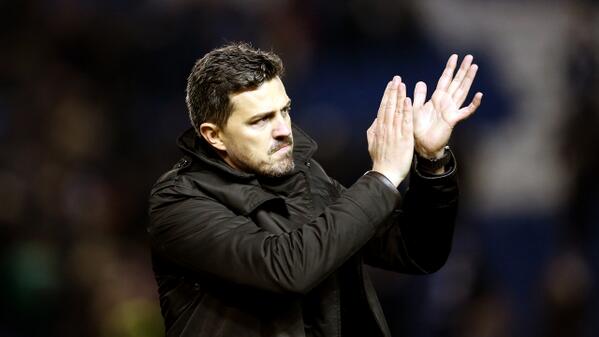 Brighton & Hove Albion Football Club have accepted the resignation of manager Oscar Garcia.
Garcia met with the club earlier today, to formally offer his resignation to the board, which has been accepted. He has also informed the club's players of his decision.
Garcia said: "The club has been aware of my thoughts for several weeks and during this time I have had discussions with both the chairman, Tony Bloom, and chief executive, Paul Barber.
"I have enjoyed my time with the club but, although I do not have any immediate plans, I have decided to move on.
Chairman Tony Bloom said, "We are extremely grateful to Oscar for his efforts this past year, and for providing us with another exciting and memorable season at the club."
Brighton failed to reach the play off final after losing to Derby yesterday.
Having successfully secured a place in the play-offs, tickets for Brighton's home leg versus Derby County - which takes place on May 8th - will be initially available tomorrow morning from 9 o'clock to all season-ticket holders.
But Brighton and Hove Albion is warning fans to act fast as seats must be bought before 2pm on Monday 5th May. The club doesn't think the tickets will be available for general sale.
For those wishing to attend the away leg, at Derby County on Sunday 11th May, tickets will also be available tomorrow from 9am.
Brighton and Hove Albion have secured a place in the Championship play-offs after winning 2-1 against Nottingham Forest.
Read the full story ›
Load more updates