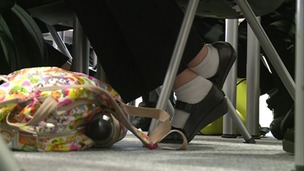 Tens of thousands of primary school places have been handed out amid growing pressure on places.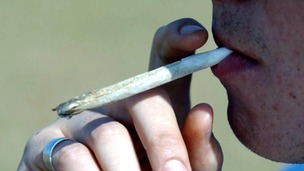 Brighton and Hove could become the first place in the country to provide rooms where people would be able to use drugs safely.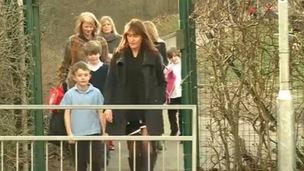 Plans to expand a primary school in Sussex to 650 pupils to cope with increased demand for places are dividing a community.
Live updates
Two people were arrested after a spree of shop raids across Brighton and Hove on Tuesday night and Wednesday morning.
The first was at a newsagents in Hangleton Way followed by break-ins to shops in Mill Lane, Portslade, Old London Road, Patcham, West Street, Rottingdean and Sutherland Road.
Cigarettes and cash were targeted in each case, although the raiders were not successful at each location.
It is thought that there were four people involved in the raids and enquiries are continuing to locate two others.
A 22-year-old man and a 16-year-old boy from Brighton were arrested on suspicion of burglary non-dwelling and were in custody on Wednesday morning.
Marathon boosts city economy
It is a wonderful motivator for the entire Marathon team - and that includes the hundreds of fabulous volunteers - to know that all the effort assists so many people indirectly, in a multitude of different ways. Actually, the city deserves the praise too, because the people of Brighton & Hove support the event to a quite unique degree.
– Tim Hutchings, race founder
Advertisement
Marathon boosts city economy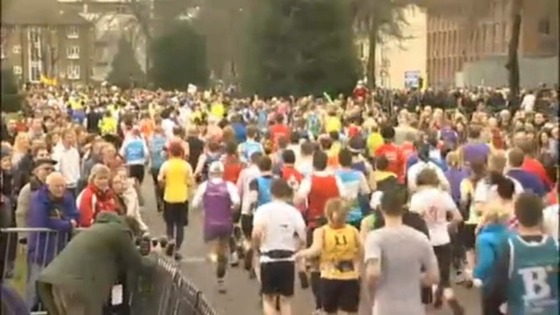 Brighton and Hove's economy was given a £6 million boost due to runners in this year's marathon. That's almost double the impact of the first race in 2010. Competitors also raised more than £300,000 for charity.
Brighton bin strike suspended
A week-long strike by Brighton and Hove's refuse collectors continues. Binmen held a demonstration through the city streets on Saturday. The industrial action is over a change to allowances which coud see some workers pay cut by thousands of pounds.
The City Council and union officials are due to meet later today.
Brighton & Hove City Council has apologised to residents for the disruption and has advised people to take their rubbish to recycling centres.
We are very sorry that our service is being affected during the dispute and will keep you up to date with developments
Brighton bin strike suspended
Hundreds of refuse collectors have marched through the streets of Brighton and Hove this afternoon on the second day of a planned week long strike.
The industrial action follows a dispute with the council over changes to its allowances system that could see some workers lose thousands of pounds in pay. The interviewee in Andy Dickenson's report is Carey Duckhouse from the Brighton Sea Life Centre.
Exam prayer room for pupils
Thousands of students will be sitting down to take exams across the country this month - but one school in Brighton & Hove believes it's not only good teaching and revision that gets the grades.
Cardinal Newman Catholic School has set up an interactive prayer room for pupils who are feeling the pressure. Charlotte Wilkins has been to take a look.
Advertisement
Biofuel plant plans approved
Councillors have approved twenty million pound plans for a power plant in Shoreham in Sussex despite protests. Edgeley Green Power says it will create ninety jobs and generate power using renewable energy. But concerns have been raised about the smell and air pollution.
We are keen to see the development of renewable energy generation on this site, but any renewable solution has to be genuinely sustainable. We objected to this proposal for a few reasons. There's a risk this will exacerbate our city's air quality problems, and many local residents have expressed concerns about the potential use of palm oil, as world demand for this product is contributing to rainforest destruction.
– Councillor Pete West, Chair of the Environment and Sustainability committee

They added:
We are urging Adur District Council, with the support of the Port Authority to find ways of ensuring that only officially recognised, and genuinely sustainably produced renewable fuels would be used."
– Councillor Pete West, Brighton and Hove
Biofuel plant plans approved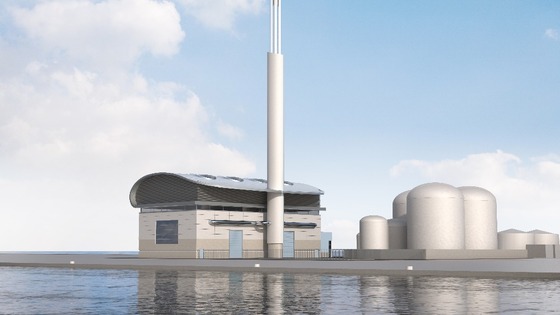 Protesters are expected to gather tonight at a meeting to discuss plans for a new biofuel plant outside Brighton and Hove.
The £20million power station in Shoreham will run on plant oils and animal fats. However, concerns have been raised over air pollution and the smell it could cause.
A planning application for the plant, which could provide electricity for 18,000 homes, will be considered at a meeting of Adur District Council at 7pm.
Safe haven for drug addicts?
It's a city once dubbed the drugs death capital of the UK. But now authorities in Brighton are considering providing safe rooms for addicts to inject themselves - in the hope of reducing the number of deaths.
Safe haven for drug addicts?
Councillor Rob Jarrett, Chair of Adult Care and Health Committee, Brighton and Hove Council is welcoming plans for " safe" rooms to be available for drug use.
Load more updates
Back to top