We all know weddings can cost a lot of money but now anyone wanting to tie the knot in Brighton and Hove this winter can do so at a cheaper price.
The colder months are traditionally a quieter time for weddings - and so the Register Office is offering a 25 per cent discount on bookings from 1 January until the end of March.
A 30-year-old man has been charged with murdering a Brighton man who was stabbed in the heart on Christmas Day.
Oliver John Parsons, 30, of no fixed address, was charged by Brighton magistrates with the murder of 24-year-old Joe Lewis in Brighton on Christmas Day.
He has been remanded in custody until Monday 29th December, when he will appear before Guildford Crown Court via video link from HM Prison, in Lewes.
The post mortem examination revealed that Mr Lewis died from a stab wound to the heart.
Advertisement
Police in Brighton are searching for 18-year old Daryl Richardson, who is wanted for recall to prison for breaching the terms of his youth release licence.
Richardson, who is 6'4" and of slim build, has brown hair and green eyes, and is known to frequent the Brighton and Hove area.
He had been released in November 2014 part way through a sentence for common assault.
Brighton have announced they have accepted the resignation of first-team manager Sami Hyypia.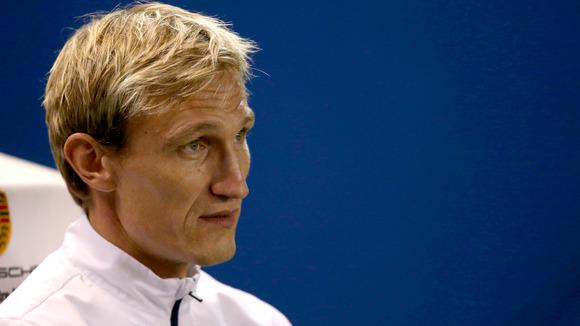 Parents have been told the principal of a Brighton school will not be returning, after its exam results were faked.
Read the full story ›
The family of a Sussex teenager critically injured in a car crash say their only Christmas wish is for her to come out of a coma. Lauren Hills from Brighton was on her way to college with her boyfriend when their car hit a tree. Malcolm Shaw spoke to her father Mark Hills at the London hospital where the 16 year old is being treated.
Advertisement
A criminal anti-social behaviour order has been put on a Brighton and Hove man after a number of racially motivated crimes against taxi drivers in Brighton and Hove.
John Michael Hughes, 50, of Dean Gardens, Portslade, appeared at Brighton Magistrates Court on Wednesday, November 26, charged with racially aggravated crimes and causing intentional harassment, resisting arrest and criminal damage.
On May 24 this year in George Street, Hove, Hughes approached an Asian taxi driver and made racist comments to him, he then assaulted the driver. When the police attended he resisted arrest and caused damage to the police car he was initially placed in. He was given 14 weeks in prison on September 16 for the racially aggravated common assault and 12 weeks for racially aggravated harassment, alarm or distress, which ran concurrently.
Brighton & Hove City Council's Partnership Community Safety Casework Team and Sussex Police's Safe in the City Unit worked together to secure the anti-social behaviour order against Hughes based on the offences he had committed. The order was obtained under the Crime & Disorder Act 1998.
The terms of the order stop him from using or encouraging others to use racist or abusive language in any public place in Brighton and Hove and stop him travelling in any licensed taxi vehicle within the city.
Sgt David Palmer, Brighton and Hove Safe in the City Team, said: "The order on Hughes sends a strong message that racist behaviour will not be tolerated anywhere in this city. Hughes' behaviour and language is totally unacceptable and always completely unprovoked.
"This is a great example of partner organisations in the city working together to deter an offender who has caused harm in our communities."
Cllr Jason Kitcat, Chair of the Community Safety Forum, said: "No-one should suffer from racial abuse or physical assault including people like taxi drivers and those working in the night time economy. This case shows that we will work closely with our city partners to stop offenders in Brighton & Hove ruining people's lives.
"We will make use of the latest powers available to us to tackle anti-social behaviour and hate incidents which are specifically designed to tackle persistently anti-social individuals and those persons involved in criminal activity.
"If anyone experiences anti-social behaviour we would urge them to make contact with our community safety team or the police."
Anyone experiencing antisocial behaviour should contact the community safety team on 01273 292735 or email communitysafety.casework@brighton-hove.gcsx.gov.uk or report to the police on 999 in emergency or 101 if it's not an emergency.
Brighton Council has announced that it is considering a major new development in the city - extending the Churchill Square shopping mall and building a new conference centre on the seafront.
Once operational, it's believed the project would lead to 2,000 new jobs, as well as 450 new homes.
Council chiefs in Sussex are being accused of holding motorists to ransom over parking charges.
It's been revealed that Brighton and Hove makes over £18m a year from on-street parking. That's more than any other authority outside London.
The city council says much of that money is spent on improving public transport. But drivers say it's daylight robbery. Malcolm Shaw reports
Ten couples are set to make history in Brighton & Hove when they are married at the same time on the first day the law allows.
Read the full story ›
Load more updates