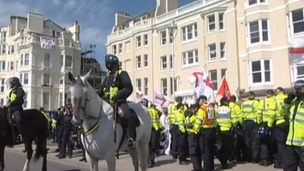 A march by the extreme right-wing group, the English Defence League, attracted just 200 supporters in Brighton today.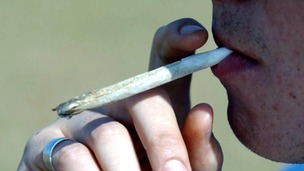 Brighton and Hove could become the first place in the country to provide rooms where people would be able to use drugs safely.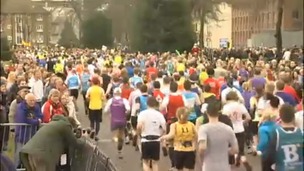 A 23-year-old man, who has not yet been named, died after collapsing during the Brighton Marathon.
Live updates
Two women assaulted in Brighton
Police are looking for witnesses after two American women were assaulted outside St Peter's Church in York Place, Brighton, on Sunday. It happened at about half past midnight when a group of teenagers - four boys and two girls aged 16 to 18 - began mocking the victims' American accents.
One youth spat at one of the women, who was then kicked to the ground. The second woman was also knocked down and the suspects continued to threaten and spit at both of them.
A passer-by, described as a bald man in his 40s, intervened but was himself set upon, suffering several kicks and punches.
Free lunch for Brighton kids
Primary school children in Brighton and Hove are being offered a complimentary lunch over the next few days.
Brighton and Hove Council is marking National School Meals Week with a programme of free lunches spread over the seven days.
The idea is to ensure all pupils get the chance to sample a free meal while minimising disruption to lunchtimes.
The campaign is being run by the council and their school meals contractor Eden Foodservices.
Some pupils may never have had a school lunch, so we're excited about being able to offer them the chance to try one. We want as many people as possible to know about the quality of the food we offer. We use Red Tractor meats, MSC fish, fresh vegetables, fresh fruit, and local free range eggs. We hope that this mass sampling will mean more children may be tempted to have a school lunch in future. Not all children get a nutritious, healthy meal every day so increasing uptake of our school meals could have wider health benefits."
– Cllr Sue Shanks
Advertisement
Turner painting goes on display
Click video. It is regarded as the defining image of Brighton in the 1800s. A stunning watercolour by the famous fine artist Turner is now on display in the city which inspired it.
Brighthelmston, Sussex, was painted in Brighton in 1824 - and it's now on hung alongside other pieces of his work for the first time in more than 100 years. Charlotte WIlkins has been to take a look.
Veteran car rally revs up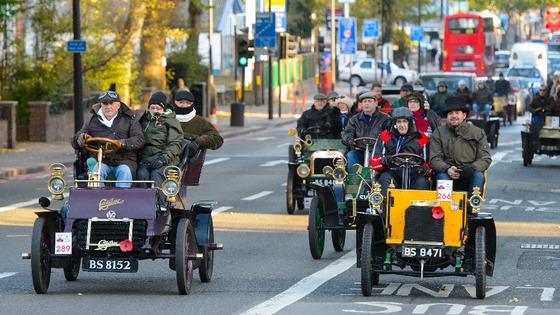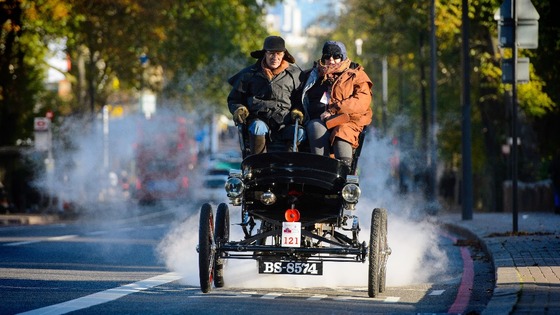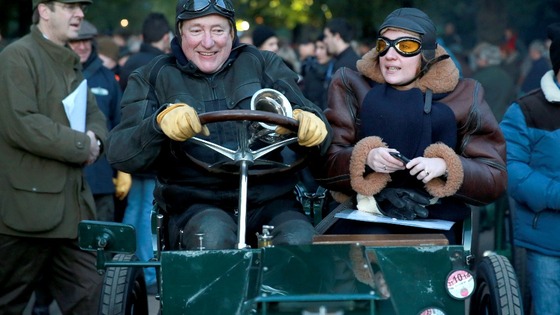 Veteran car rally revs up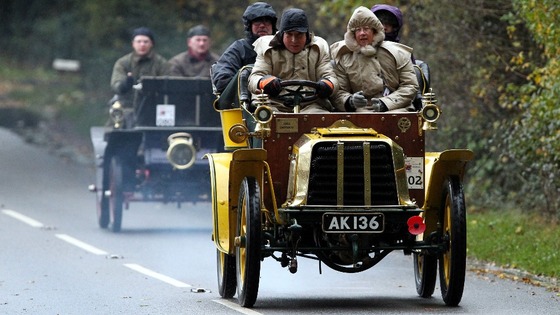 The annual Veteran Car Run from London to Brighton takes place today. It's the longest running motoring event with cars built before 1905 powered by 'alternative fuels' - most commonly steamers. Hundreds of vehicles take part in the event which covers 54 miles. The first run was in 1896.
99 mph winds batter the region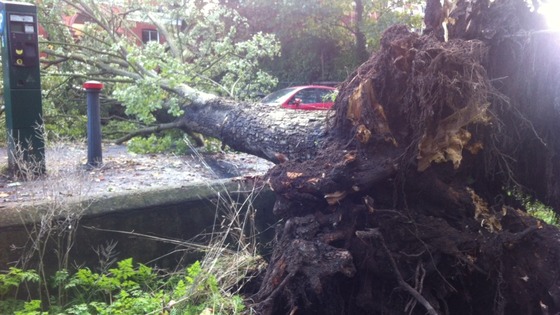 Advertisement
Storm disrupts road travel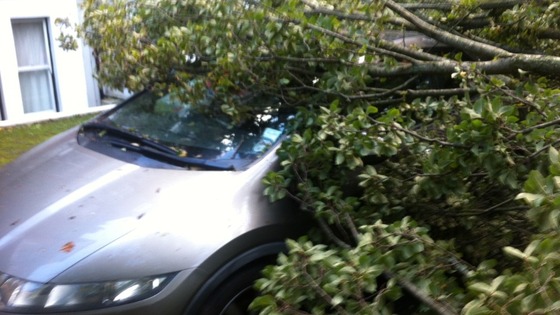 The Last Word
In this week's Last Word - a unique assessment of Margaret Thatcher from a former Kent MP who knew her well, because he dated her daughter for many years. The Conservative experiment to get more people involved in local politics.
And energy prices - which political party has the best formula to stop the ever-rising tariffs? Candidates from three main parties - Clarence Mitchell in Brighton Pavilion, Tanmanjeet Dhesi from Gravesham, and Vikki Slade in Mid-Dorset and Poole North will debate all that and more.
And - oh yes : why on earth is a teacher from Brighton knitting pincushions to look like Michael Gove?
Man missing off Brighton beach
No further searches will be made for a missing man reportedly heard shouting for help from the sea unless fresh sightings of him are made, coastguards have said.
An air and sea search was launched just before 2.45pm yesterday after a person in trouble near Black Rock Station in Brighton.
Some clothes were found on the beach although it was unclear whether they were connected to the missing person, Sussex Police said.
Intensive efforts involving coastguard rescue teams, RNLI crews and other emergency staff failed to find the man.
As darkness fell yesterday, the search operation was scaled back and the area where the man was last seen was monitored overnight.
"As it's a missing person, it's now in the hands of the police. If we receive any additional information or any fresh sightings then the search will resume."
– Maritime and Coastguard Agency (MCA) spokesman
A search by coastguards, lifeboat and police after a man was reported to be in the sea by Brighton Marina Yacht Club on Wednesday afternoon was stood down at dusk.
– A Sussex Police spokesman
Man missing off Brighton beach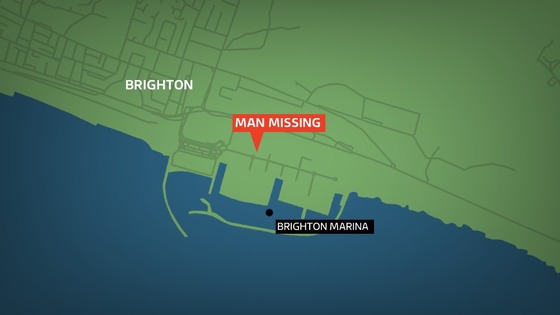 A search for a man missing off Brighton beach has been scaled back this evening. Search and rescue were called to reports of a person in the water near Black Rock Station this afternoon. When the lifeboat arrived the man had disappeared under the water.
The area will be monitored overnight. The search will resume in the morning.
Load more updates
Back to top