Live updates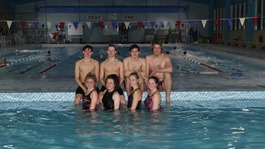 Students from a Hampshire college are set to mark the institution's 100 year anniversary by swimming the English Channel.
Read the full story
Train station robbery appeal
Police ask commuters for help after armed robbery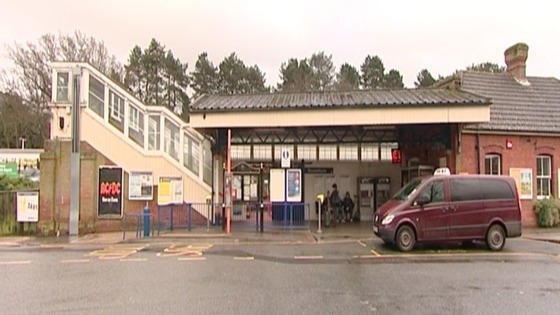 Detectives investigating two armed robberies in the New Forest are speaking to passengers at Brockenhurst train station this morning.
They are hoping to jog someone's memory about the first robbery, which happened at the station five weeks ago. A man was threatened at gunpoint and driven to a cashpoint, where he was forced to withdraw money.
Advertisement
Train station robbery appeal
Police to quiz rail passengers in robbery case
Police will be speaking to passengers at Brockenhurst railway station this morning as part of their investigation into two armed robberies in the New Forest.
Detectives hope to jog the memories of commuters who regularly use the station.
The first robbery occurred in the station's car park on Wednesday morning, December 5th.
A 65-year-old man was approached as he got out of his Porsche 911 Carrera and threatened at gunpoint, before being forced to drive to the HSBC bank in Brockenhurst where a sum of money was withdrawn.
The offender then dumped his victim in the middle of the New Forest before abandoning the car on Sway Road.
Detectives will play audio of the offender captured in the background of a 999 call made by his second victims. An artist's impression of the suspect will also be shown.
It is fives weeks since the robber struck for the first time. Despite extensive media coverage, many members of the public remain unaware about these offences and our pro-active worktoday will enable us to bring it to the attention of those who regularly use the station.

"Our visit today also coincides with possibly the first time that many commuters will be making their regular journey due to the Christmas and New Year break.

"We therefore hope that by speaking to them today, we will be able to gather information that will assist us inidentifying the offender and bring him to justice."
– Det Ch Insp Stuart Murray
Witness appeal after man robbed
British Transport Police are appealing for witnesses after a man was robbed at gunpoint. This morning, officers have been outside Brockenhurst rail station in a bid to find more information about last week's incident.
"As part of our ongoing investigation we are following up a number of leads, including viewing CCTV, analysing intelligence we've received and awaiting the result of forensic evidence, all of which could bring us closer to identifying the person responsible.

"I would like to thank members of the public and commuters for their patience while we conducted our appeal at Brockenhurst - we received some useful information which will be followed up by detectives."
– Detective Inspector Sarah White, of British Transport Police
Travel: Roads closed - Hampshire
Roads closed due to flooding in the New Forest are Balmer Lawn Road, the B3055 at Brockenhurst and Eastfield Lane at the junction with Hightown Road in Ringwood. Bridge Road in Lymington remains open.
Titchmarsh at New Forest Show
Sun shines for New Forest Show
A week ago the organisers of the New Forest Show were drafting in the army to help them cope with a waterlogged site but today - with the sun shining - thousands are visiting the showground in Brockenhurst.
Alan Titchmarsh and Amanda Piper tell us why it's so important.
Advertisement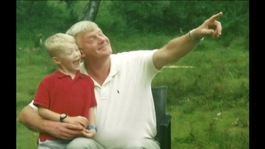 A half marathon through the New Forest was inspired by John Austin who died from terminal cancer.
Read the full story
Back to top