Bart's Bash, the global sailing race organised by the Andrew Simpson Sailing Foundation which took place on 21st September, has set the new Guinness World Record for the Largest Sailing Race (24 hours).
While the Bart's Bash technical team are still processing the data submitted by some of the 768 venues who took part, the Andrew Simpson Sailing Foundation is delighted to announce that the threshold of 2,500 boats sailing in regattas including at least 25 boats, the key criteria to meet the record, has been reached. This announcement comes after processing the results of 3,600 boats, who have sailed over 10,000,000 metres in total, which equals 18% of the data the organisation expects to receive in the coming days. "The event has proved a huge success and we are delighted to announce that, subject to ratification, we have set the new Guinness World Record. And we have done it in style with 82% of the results still to be processed," said Richard Percy, CEO of the Andrew Simpson Sailing Foundation. "The turnout on 21st September exceeded our expectations and we are very happy that we provided a truly global opportunity for people to come together and enjoy sailing. We hope this event will become a regular feature in the global sailing calendar." The event was a world-wide celebration of sailing attracting over 18,000 participants of all ages and abilities, taking part in 68 different countries. For many people it was their first time sailing. Races were held between 0.00 and 23.59 GMT on 21st September 2014 globally.
Advertisement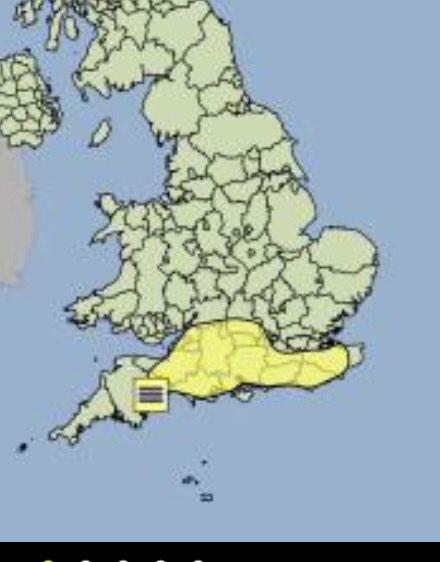 Advertisement
Only a third of rail passengers are happy with the way their train company deals with delays or cancellations - that's according to a survey by customer watchdog, Passenger Focus. One of the most common complaints was that information on Twitter was more up-to-date than that provided by the station. The findings have ben sent to rail companies.
Passenger Focus was asked to carry out the survey by the Office of Rail Regulation, with the findings being sent to the train companies.
Passenger Focus said the tone of announcements needed to signal that the train company was "on the passengers' side" and could be as important as the content of the messages.
Other recent Passenger Focus research has shown that this can enhance passengers' trust in train companies.
ITV Meridian spoke to Chief Executive of Passenger Focus, Anthony Smith.
Children must be made welcome in church - even if they're making a noise. That's the message from one Roman Catholic Bishop in the South.
The Bishop has asked priests to put up with the sound of noisy children, so more families will be encouraged to attend worship. Kerry Swain reports.
Load more updates