LATEST UPDATE M3 INCIDENT 3 CARS 1 PETROL TANKER 1 PERSON TRAPPED FIRE SERVICE ASSISTING AMBULANCE CREWS
RTC JUNC 4 TO 3 M3 FRIMLEY TO LIGHTWATER 4 VEHICLES INVOLVED ONE PERSON TRAPPED HEAVY TRAFFIC ALL LANES CONGESTED
Advertisement
Most schools have now closed for the summer so roads, airports and ferry terminals were crammed full today as millions set off on holiday.
Half a million passengers are passing through Heathrow this weekend, while 300 thousand holidaymakers are expected to fly out from Gatwick.
More than 70 thousand people will travel on Eurostar to France.
More families than ever are heading overseas, but traffic hold-ups, bad weather and Operation Stack have all contributed to a frustrating start to the summer break for many.
Watch Emma Wilkinson's report:
Passengers for Ascot are kindly asked to use the footbridge between platforms 1-2 due to flooding. http://t.co/fHLyJxrFHO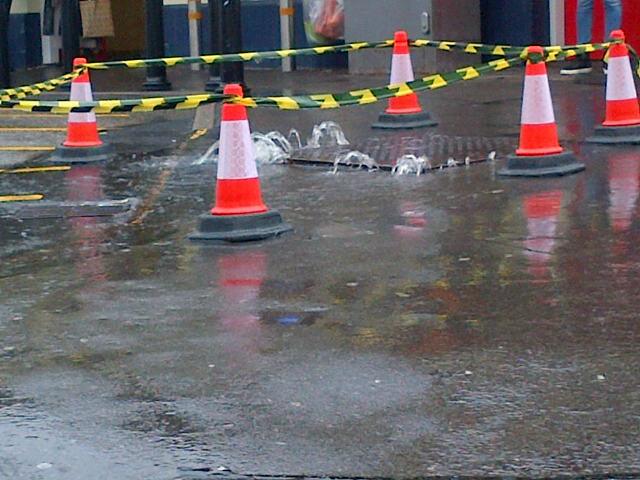 Advertisement
Heavy rain in south and east England on Friday and overnight into Saturday morning will bring a risk of localised surface water flooding, particularly for parts of Essex and Kent.
If you're driving away for the summer holidays, as always, please remember not to drive through flood water. People are urged to check their flood risk on our website, especially if you're holidaying in an area where you're not familiar with the flood risk.
– John Curtin, flood risk manager at the Environment Agency
Due to a fallen tree on the line between Dorking West and Guildford, the Guildford bound line is blocked. Delays of up to 25mins expected.
Today's set to be the busiest travel day of the year - with roads and airports braced for an influx of holidaymakers.
The summer getaway means air traffic controllers at Swanwick in Hampshire will be busy organising eight thousand flights through UK airspace.
ITV News Meridian has spoken to NATS control manager Wendy Howard-Allen.
Load more updates