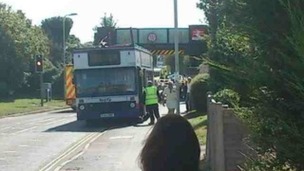 The roof of a double decker bus has been ripped off after the driver hit a bridge in Portchester, Hampshire.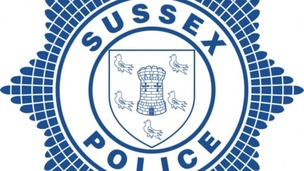 Documents containing information on violent and registered sex offenders were inadvertently left on a bus in Brighton by a prison employee.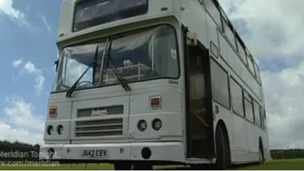 It's a situation faced by thousands of young couples trying to get onto the property ladder. Just what can they afford?
Live updates
Man dies after being hit by bus
A pedestrian, who was injured when he was in a collision with a bus in Bognor, has died.
The 35-year-old local man received serious injuries when he collided with the Stagecoach bus in the road at Canada Grove, Bognor just before 4:30pm yesterday.
He was taken to Southampton General Hospital by air ambulance, but sadly died there that evening.
An 83-year-old woman who was a passenger on the bus was treated for minor injuries at St Richards Hospital in Chichester.
Anyone with information should call 101 quoting Operation Langham.
Single decker bus on fire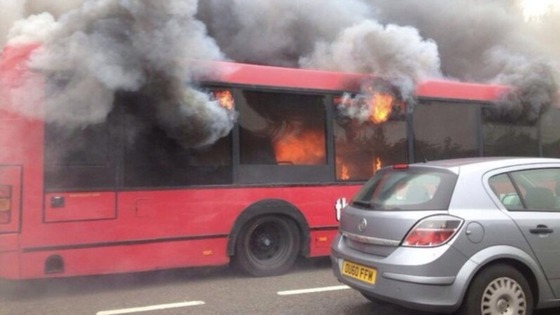 Investigations are continuing following a bus fire on the A23 near Brighton. It happened just three minutes before the end of a strike by firefighters in the city, yesterday.
The blaze, caused by an engine fault, led to delays on both carriageways, as they rapidly filled with smoke. But no-one was injured.
Advertisement
Single decker bus on fire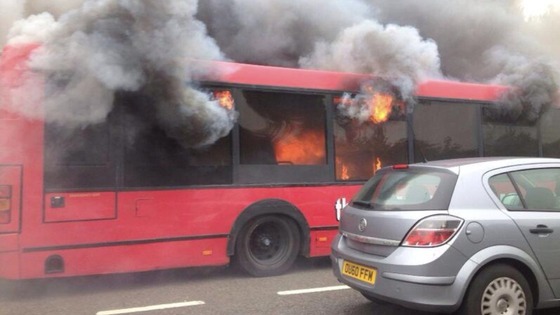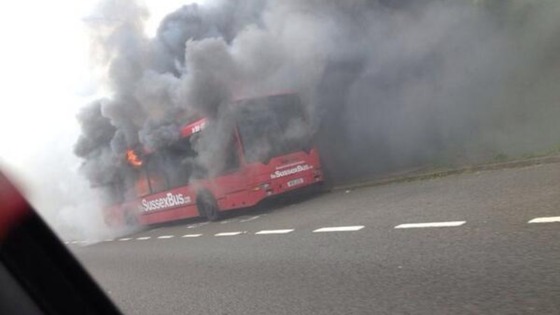 Single decker bus on fire
A23: closed southbound A273/Pyecombe to Patcham for a bus fire - long delays - also slow northbound due to smoke blowing across road(16;43)
Single decker bus on fire
A single decker bus in Pyecombe, West Sussex is on fire.
Sixteen firefighters are dealing with the incident on the A23.
Two people were on board the bus, the driver and an assistant.
There were no passengers on the bus at the time the fire started.
Fire services received the call about the fire at 15:57pm.
Man knocked down by bus
Police are appealing for witnesses after a man was knocked down by a bus.
The accident happened this afternoon in Shirley, Southampton.
The man, who is in his 40's, was crossing the road at Foyers Corner, at the junction of Howard Road and Shirley Road.
He was taken to Southampton General Hospital for treatment to head injuries.
Passengers who were on the bus at the time were spoken to by officers, before another bus came to collect them.
Anyone with information should call the Roads Policing Uni at Totton on 101, quoting Operation Cromarty.
Advertisement
New Forest Beach Bus to return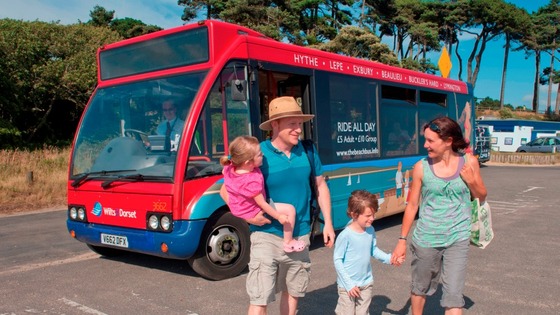 The Beach Bus that connects tourist areas in Hampshire and Dorset is set to return next year.
The new service ran for five weeks during the summer holidays and attracted around 6,000 passenger journeys.
Operated by Wilts and Dorset in partnership with the New Forest National Park Authority, ran 8 times a day and 7 days a week.
The bus called at popular destinations such as Exbury Gardens, Buckler's Hard, the National Motor Museum at Beaulieu and Lymington.
The Beach Bus is supported by a £3.8m Department for Transport grant to encourage car-free travel in the New Forest and South Downs National Parks.
Jane Mills, the Buckler's Hard attraction manager, said:
'Our visitor numbers were up this summer compared to last year, and the Beach Bus has helped local people as well as visitors to the New Forest to visit Buckler's Hard and contribute towards that increase. We look forward to seeing it again next summer.'
Brian Blessed's bus tours begin
They're a common site in some of our busy towns and cities - open top tour buses giving visitors great views of famous landmarks and attractions.
Medway council bosses are so convinced of their rich heritage that they've drafted in one of our most famous classical actors to help launch the town's open bus tour.
The voice of Brian Blessed will guide visitors through that part of Kent as Tom Savvides reports.
Brian Blessed's bus tours begin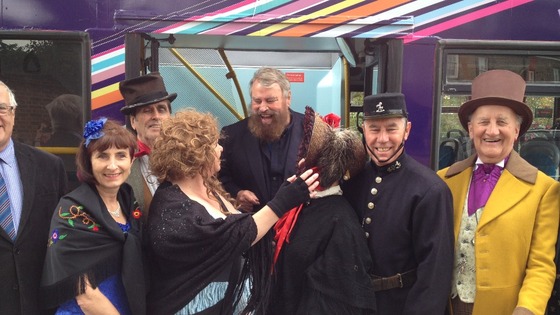 Brian Blessed's bus tours begin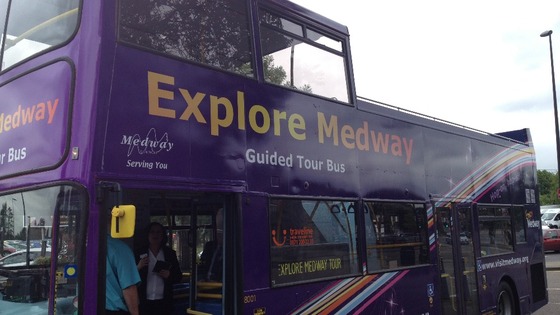 Actor Brian Blessed will open Medway's new open top bus tours today.
The star of Flash Gordon will lend his famous booming voice to guide visitors to destinations such as Rochester Castle and Cathedral, Fort Amherst, the Royal Engineers Museum, Chatham Maritime, Dickens World, The Historic Dockyard Chatham and Eastgate House.
Load more updates
Back to top