Sangeeta Bhabra and Fred Dinenage with comprehensive coverage of the Rochester & Strood by-election result. Philip Hornby, our Political Correspondent, joined them live from the constituency. The coverage from our flagship show for the South East at 6pm - we alway bring you the news FIRST.
Ukip leader Nigel Farage has welcomed the election of Ukip's second MP, as Mark Reckless was voted in after a by-election in Rochester and Strood.
In interview today, Mr Farage said he believed the Tories had "tried too hard" in their election campaign, and said he believed Mr Reckless had done the right thing by letting his constituents decide whether to keep him in his seat after defecting.
I think what Mark Reckless did was he didn't just cross the floor and defect to Ukip, he said 'I'm resigning my seat, I'm trusting you, the people of Rochester and Strood, to decide to back me or sack me. And people like that – they admire courage, they admire bravery, they admire decency. I think the second reason is - I actually think the Conservatives tried too hard. This full-scale bombardment, the numbers of phone calls houses were getting, that sort of thing.
– Nigel Farage
He denied that he was riding on the back of protest votes, saying people "absolutely believed" in what the party stands for.
Advertisement
Bookmakers are offering 500-1 odds that Prime Minister David Cameron will defect to Ukip.
It follows the party's victory in Rochester where Tory defector Mark Reckless won the by-election.
I'm determined to win back Rochester and Strood at the election - anything other than a Conservative Govt would put our recovery at risk.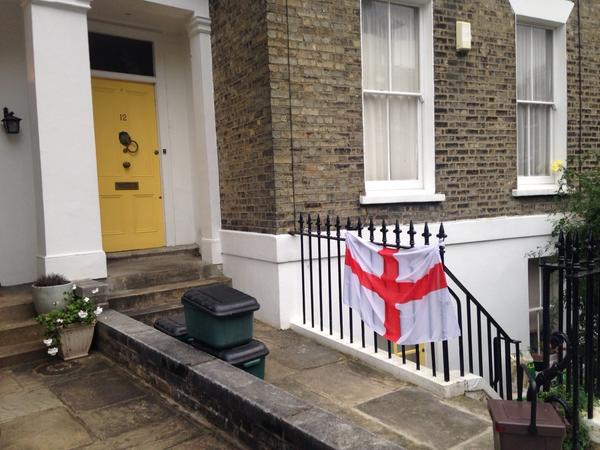 Former shadow cabinet member and University of Kent student, Emily Thornberry MP, issued an apology on Twitter after being criticised for the tweet she posted from Rochester & Strood. It's not known who put the flag up outside her London home.
I apologise for any offence caused by the 3 flag picture. People should fly the England flag with pride!
Mark Reckless has wasted no time in returning to the Commons, arriving in Westminster just hours after his victory in the Rochester and Strood by-election for UKIP.
In a tweet posted this morning, he's revealed he will be sworn in as an MP at 9.30am.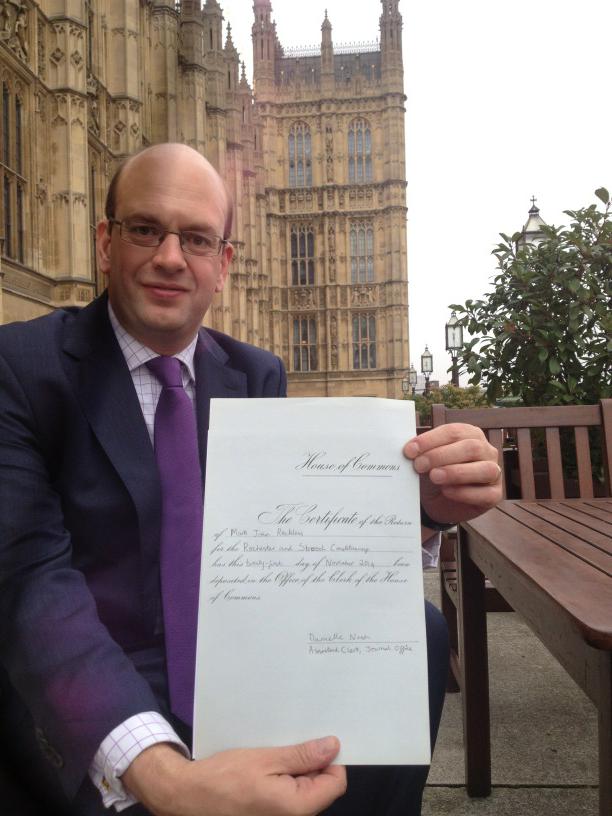 Advertisement
Independent candidate Mike Barker brightened up proceedings at the Rochester and Strood by-election when he arrived dressed as Father Christmas on a scooter decorated with bright fairy lights.
Mr Barker came 10th, polling just 54 votes.
He later spent time chatting with Hairy Knorm Davidson from the Loony Party. Mr Davidson polled marginally better, picking up 151 votes and coming sixth behind the Lib Dem candidate Geoff Juby.
As Mark Reckless wins the Rochester and Strood by-election, we look back at the evening in pictures
Read the full story ›
The full results from last night's Rochester and Strood by-election:
Mark Reckless (UKIP) 16,867
Kelly Tolhurst (Con) 13,947

Naushabah Khan (Lab) 6,713
Clive Gregory (Green) 1,692
Geoff Juby (LD) 349
Hairy Knorm Davidson (Loony) 151
Stephen Goldsbrough (Ind) 69
Nick Long (PBP) 69
Jayda Fransen (Britain 1st) 56
Mike Barker (Ind) 54
Charlotte Rose (Ind) 43
Dave Osborn (Pat Soc) 33
Christopher Challis (Ind) 22
UKIP majority: 2,920 Turnout: 40,065 (50.61%)
Labour's candidate Naushabah Khan said after the vote that she was proud of the positive campaign that the party had fought in Rochester and Strood.
Labour polled 6,713 votes - 16.7%.
Load more updates