11-year-old attacked for winning football match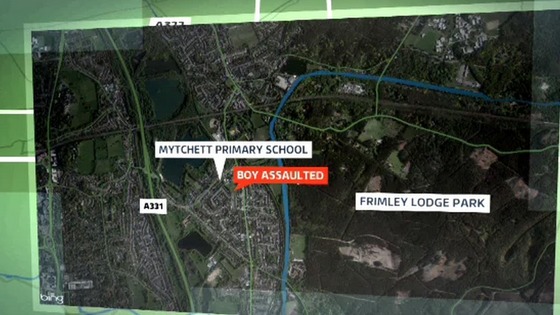 Surrey Police is appealing for witnesses after an 11-year-old child was assaulted while he was playing football with friends in Camberley last Wednesday.
The boy was playing football with two friends at Hamesmoor park near Mytchett Primary School around 11-25am when two older teenagers asked to join them. The older youths, believed to be aged 18 and 19 years, became annoyed after it became apparent they were losing the game and one of them pushed the victim forcefully to the ground. He was treated for his injury at Frimley Park Hospital the following day.
The suspect is believed to be white, around 19 years old, 5ft 7 tall, of a big build with straight black hair and a short beard covering the sides of his face. He was wearing blue jeans, a grey, blue and pink patterned tee-shirt and yellow, blue and grey shoes.
"This 11-year-old boy has suffered a serious injury after what started off as a friendly game of football. As well as identifying the suspect, I would also like to speak to a male by the name of Ryan who was believed to be in the park at the time."
– Detective Constable Nell Rodriguez