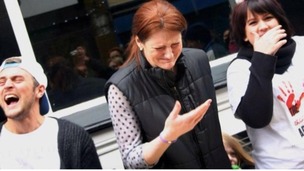 What on earth are these people eating? Find out more here.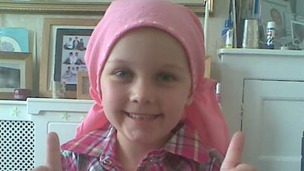 Friends of a seven year old girl with a rare form of cancer have held a Bushtucker trial to raise money for treatment abroad.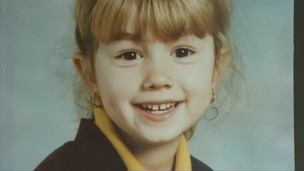 A new centre to research a cure for cancer has opened in memory of Alison Phelan, 7, who died after being diagnosed with a brain tumour.
Live updates
Health check can save lives
Simple check saved my life
Ryan Walshe's life was saved by pure chance. Now he's trying to persuade teenage boys to join a campaign to prevent testicular cancer. Tom Savvides talks to Ryan from Brighton, Rebecca Porta from the charity Orchid and Dr David Bloomfield from the Sussex Cancer Centre.
More information about the campaign and testicular cancer can be found at:
www.orchid-cancer.org.uk
www.nhs.uk
Asbestos cancer link denied
Asbestos not to blame for Oxford cancer deaths
Families in Oxford have been told asbestos is not to blame for high levels of cancer on their street. Sixteen people living on Mickle Way have died of the disease in the past decade.
Advertisement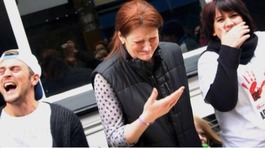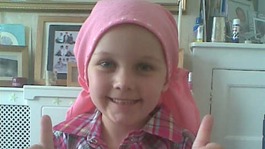 Friends of a seven year old girl with a rare form of cancer have held a Bushtucker trial to raise money for treatment abroad.
Read the full story
Town crier backs Race for Life
Town crier backs 'Race for Life' after cancer diagnosis
by Andrew Pate
A town crier who won ITV Meridian's "Crier Idol" after we launched a competition in the region a few years ago, is fighting a new battle.
John Melody from Southampton has been diagnosed with cancer. He is supporting this year's 'Race for Life' as a way of thanking the doctors who have been helping him with his condition. Andrew Pate reports.
Street with cancer concerns
Street's fears for cancer stats - full story
Tests are being carried out in a street to see if the homes are causing people to get cancer. 16 people have died over the past 10 years in Mickle Way in Oxford - a cul-de-sac of 80 homes in Forest Hill on the outskirts of the city.
The local housing authority says it's taking residents worries very seriously and is looking into claims that asbestos is to blame. Penny Silvester has more and speaks to resident David Hawkins.
Advertisement
Ring stolen from dying woman
Family's anger over stolen ring
The family of a woman whose gold anniversary ring was stolen as she lay dying in a hospice have expressed their outrage at what happened. Iain McBride reports.
Ring stolen from dying woman
Ring theft: Police statement
PC Chris Poulter who is investigating the theft said: 'The theft of the ring has caused a great deal of upset for Wendy's family at a time when they are already trying to cope with her sad passing.
"Pilgrim's Hospice has been fully co-operative and our investigation continues.
"We have already visited some second hand shops and will continue to make enquiries.
"If anyone knows where the ring is, or has any information about the theft, I would urge them to contact me on 101 quoting crime report ZY/4459/13 or email [chris.poulter@kent.pnn.police.
uk](mailto:chris.poulter@kent.pnn.police.uk)"
Ring stolen from dying woman
Ring stolen from dying woman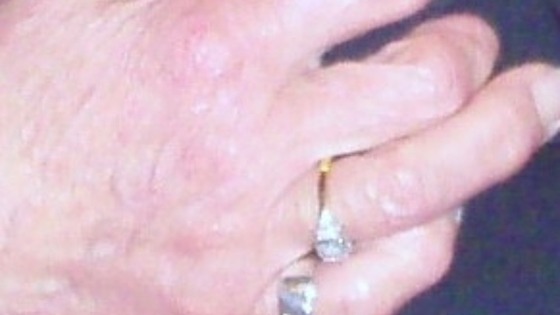 The ring is described as a gold band with a large square diamond and had been given to Wendy Dolton by her late husband ten years ago, and has significant sentimental value to the family.
Wendy, who had just turned 65 and lived near Dover, had cancer and spent her last few days at Pilgrim's Hospice.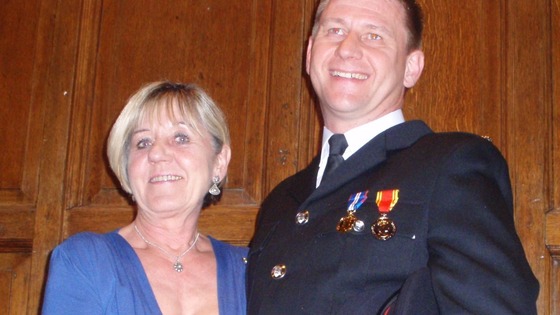 She sadly passed away in the late afternoon on Thursday February 14.
The ring was stolen at some time between 6 pm on Wednesday 13 and 6 pm on Thursday 14 February.
Ring stolen from dying woman
Ring stolen from finger of dying woman
Police are hunting a thief who stole a ring from the finger of a dying cancer patient.
Wendy Dolton was staying at Pilgrims Hospice in London Road, Canterbury, when the incident happened.
Load more updates
Back to top