The mother of a man found dead in Poland is demanding an investigation - after he told her he feared for his life.
Max Spiers, who's originally from Canterbury, was found dead in Poland three months ago. He was an expert on UFOs but his mother says he was trying to expose child abusers who use the dark web.
His MP has asked the Foreign Office to get involved.
You can watch a full report by Abigail Bracken below.
Interviewees are Max Spiers's mother, Vanessa Bates, and the Conservative MP for Canterbury, Julian Brazier. There is also footage of Max Spiers speaking in 2014, courtesy of Miles Johnston.
Environment officers are investigating after a stream was turned pink by vandals dumping printer cartridges
Read the full story ›
Advertisement
He's widely considered to be the Father of English literature and today the first ever statue of Geoffrey Chaucer was unveiled. A bronze sculpture of the poet, who's best known for his work The Canterbury Tales, now takes pride of place in Canterbury. It's a lasting tribute to the writer and cements his links to the city. Tom Savvides has bene talking to the project co-ordinator Ray Evison and sculptor Sam Holland.
Abdul Rahman Haroun, from Sudan, has pleaded guilty at Canterbury Crown Court to an obstruction charge after he walked through the Channel Tunnel to Britain in August 2015.
A bid to bike round the world on a tandem in record time has been launched at Canterbury Cathedral.
George Agate and John Whybrow were given a rousing send off at the cathedral gate.
The duo hope to raise £100,000 for three charities including Porchlight, which helps people from across Kent who are facing homelessness.
ITV Meridian spoke to the pair.
Dozens of naked cyclists have been riding through Canterbury as part of the World Naked Bike Ride.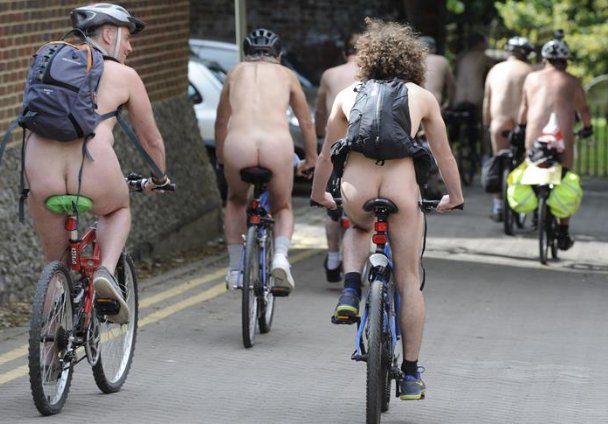 Advertisement
A company director has been acquitted over the death of a young tyre fitter
Twenty-one year-old Matthew Hoare was killed instantly when a five-foot tractor tyre exploded as he inflated it. Andrew Wright, a company director of Watling Tyres in Canterbury, was on trial for failing to implement health and safety guidelines at the garage.
He was killed when a punctured tyre he was fixing exploded in his face. Matthew Hoare was a fitter at Watling Tyres in Canterbury when he died. Now one of the company directors has gone on trial accused of failing to implement health and safety guidelines. Andew Wright is facing two charges over the death, which he denies. Tom Savvides reports.
A mechanic accused of killing two people in Kent has appeared in court charged with murder. Foster Christian, who's 53 years old, was arrested in connection with the deaths of Natasha Sadler and Simon Gorecki at their home in Canterbury. Tom Savvides reports from Maidstone Crown Court
A woman has appeared in court in connection with the deaths of two people in Canterbury.
Natasha Sadler and Simon Gorecki were found dead at a house on Dickens Avenue on Tuesday.
A man has been charged with their murder.
Today a 35-year-old woman appeared at Dover Magistrates charged with assisting an offender.
Load more updates