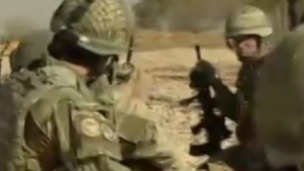 The Army has issued a statement about the review, announced by Defence Secretary Philip Hammond.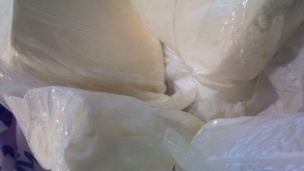 Members of an organised drugs ring who were supplying cocaine across the Canterbury and South Coast area have been jailed today.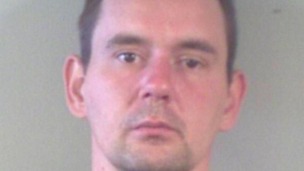 A homeless man has been sentenced to 8 years after setting fire to two hospitals in Kent.
Live updates
70,000 at Canterbury Festival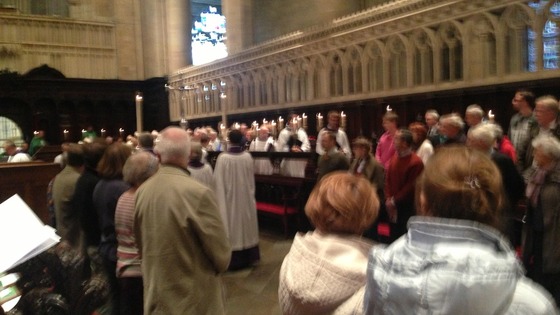 A special Evensong service was held at Canterbury Cathedral this afternoon to mark the beginning of the Canterbury Festival.
70,000 at Canterbury Festival
It's Kent's largest festival of arts and one of the most important cultural events in the South East. A colourful fortnight of music, theatre, dance and comedy has begun in Canterbury, and is expected to draw crowds of up to 70,000 people.
Our reporter John Ryall has been meeting some of the performers.
Advertisement
70,000 at Canterbury Festival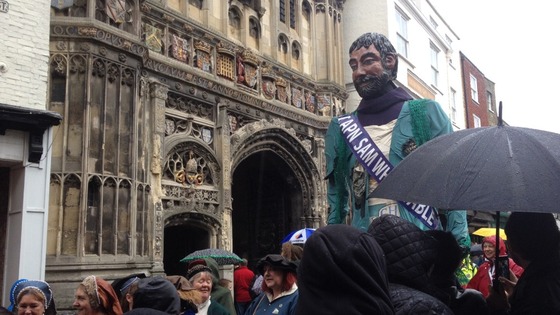 Giants lead the parade celebrating the start of the two week Canterbury Festival, Kent's biggest arts event with more than 200 free and ticketed events expected to attract 70,000 visitors.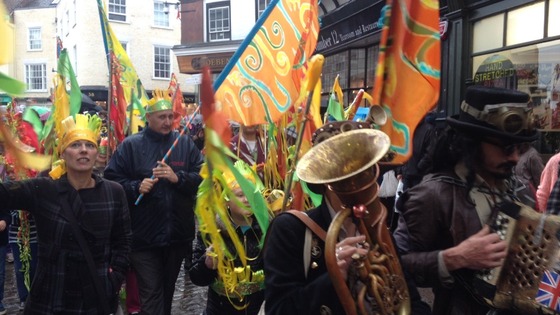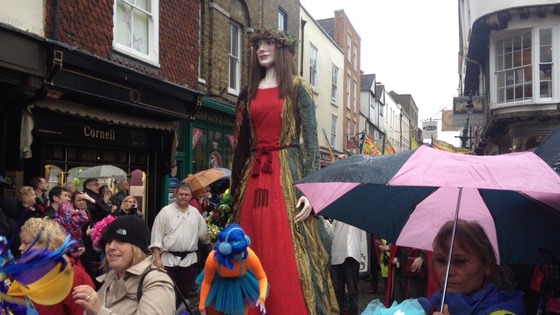 Suspicious masked man in Kent
A 15-year-old boy has been identified as the person wearing a mask in the area around Canterbury Christchurch University last week.
He has been helping police with their enquiries after voluntarily coming forward.
He has confirmed being the person seen by CCTV cameras walking through the city on the evening of 9th, 10th and 12th October.
On Friday 11th October a 19-year-old woman was allegedly followed and grabbed by a man wearing a mask in the Longport/St Martin's Hill area.
The suspect was described as white, 5ft 11in tall, of skinny build, wearing a black hooded top, dark jeans and a white 'V for Vendetta' mask similar to the one seen in the CCTV images.
Police are urging witnesses or anyone with information to come forward.
Suspicious masked man in Kent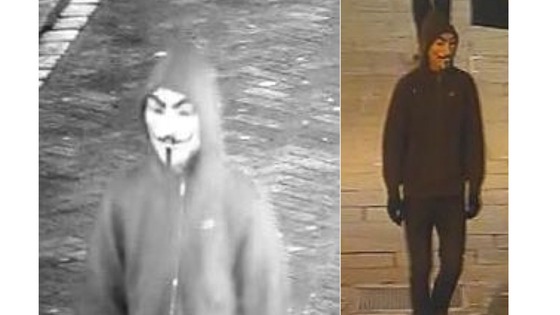 Kent Police is advising female students in Canterbury about personal safety following several reports of a suspicious masked man approaching women.
Patrols by both uniformed and plain-clothed officers are being stepped up around Christ Church University and the City Centre in the evenings.
Insp Gordon Etheridge from Canterbury's Neighbourhood Policing team said: "Incidents of this nature can cause a great deal of alarm but and we have a number of extra officers on patrol in the city in both uniform and plain-clothes to provide reassurance and to deal with any suspicious incidents."
Marlowe Theatre earns £25m a year
Nashreen Issa talked to Mark Everett, the man responsible for getting the Marlowe Theatre full. The theatre's programme director told us how he went about it.
Advertisement
Marlowe Theatre earns £25m a year
The decision to build a multi-million pound theatre on the eve of possible budget cuts in schools and libraries was a surprising one for a small council in East Kent. But bosses at Canterbury Council say the investment it made in the new Marlowe Theatre, to give the city a boost, has paid off.
They say the venue, which opened two years ago this month, is now generating £25 million a year for the local economy. Nashreen Issa reports.
Woman left with facial injuries
A 24-year-old woman has been left with severe facial injuries and possible permanent scarring after an attack in Canterbury.
The victim was walking along Lower Bridge Street on Saturday 28th September when she asked a man if she could share a cigarette with him at about 4am.
The man then threw the woman to the floor and proceeded to drag her across a pavement.
It is possible she may suffer permanent scarring as a result of the assault.
PC Richard Lorimer, Kent Police said, "This appears to be a random and motiveless attack during which the victim has suffered substantial facial injuries.
"The attack happened at a time when many people would have been walking home after a night out."
Anyone with information should call 07528 989273.
Visiting cathedrals by horseback
Video. Canterbury continues to receive thousands of pilgrims every year but it has now welcomed one very special visitor and his horse. William Reddaway and Strider are touring the country, stopping off at 30 cathedrals along the way. Andy Dickinson reports.
12th century window restored
A medieval stained glass cathedral window dating back to the 12th century has been fully renovated. It has taken two years of painstaking and meticulous work. Tom Savvides talks to Leonie Seliger at Canterbury Cathedral.
Load more updates
Back to top