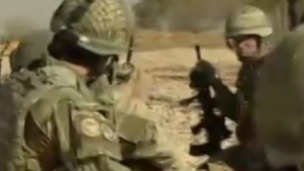 The Army has issued a statement about the review, announced by Defence Secretary Philip Hammond.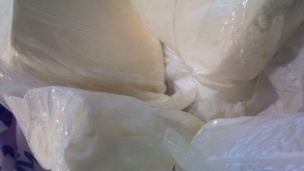 Members of an organised drugs ring who were supplying cocaine across the Canterbury and South Coast area have been jailed today.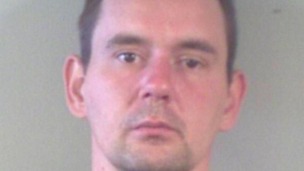 A homeless man has been sentenced to 8 years after setting fire to two hospitals in Kent.
Live updates
Westgate Tower ban to return?
Traffic has been thundering through Canterbury's Westgate Tower for hundreds of years. But a temporary ban on using the medieval gatehouse came to an end earlier this spring, after locals objected to the congestion it caused.
Now it appears the ban could be reintroduced. So why the rethink? Nashreen Issa reports.
Electric Cars
It's been revealed that a charging point for electric cars - installed at a cost to taxpayers of 15 thousand pounds - has been used just four times in its first year of operation.
Despite that - and despite desperately low sales of electric cars - a further 300 thousand pounds of public funding has been announced today for a network of 49 more charging points across Kent. Is it a waste of money or a smart investment in a greener future?
John Ryall spoke to Eleanor McGrath from the Taxpayers' Alliance and Canterbury City Council chief executive Colin Carmichael.
Advertisement
Rocky Horror Hits South-East
by David Johns (@davidjohns_itv)
40 years ago, a show like no other hit the stage and the headlines. Like most musicals, there were songs, dancing and costumes - but this cult classic also included cross dressing and what might be referred to as "themes of an adult nature".
The Rocky Horror Show is still pulling in audiences and now it's coming to our region. Ahead of curtain up, David Johns spoke to director Christopher Luscombe and cast members Ben Foster ("Brad") and Oliver Thornton ("Frank-N-Furter").
STOP PRESS: Some tickets still available at the Marlowe, 01227 787 787 or www.marlowetheatre.com
Ballet dreams
More than a hundred young ballet dancers are waiting in the wings, for the opportunity of a lifetime. After a nerve-wracking audition process, they've been hand picked to perform alongside professional dancers at the Marlowe Theatre in Canterbury.
They'll be performing Swan Lake with the English National Youth Ballet. Andrea Thomas has been watching them rehearse.
Canterbury man dies
Detectives in Kent are investigating after a man died at a house in London Road, Canterbury on Monday evening (12 August 2013).
Officers were called to the house at 11.30pm by ambulance staff who attended when the 43-year-old man became ill. He was later pronounced dead.
It is believed that the man may have injected heroin just prior to his death and drug users should be aware of the possibility that the drug was contaminated."
– Detective Chief Inspector Emma Banks, Kent Police

A 41-year-old man from Canterbury was arrested and interviewed about the supply of controlled drugs. He has been released on bail pending further investigation until 10 October.
Man jailed for heroin smuggling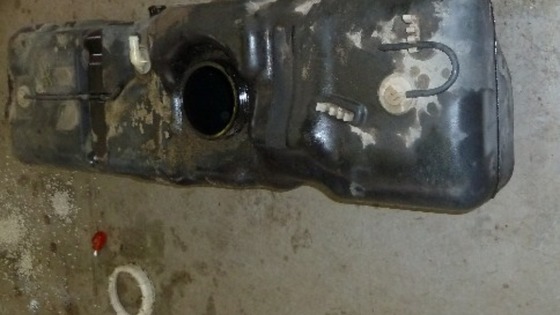 Lorry driver Paul McCarthy has been charged with importing heroin.
He pleaded guilty at Canterbury Crown Court on Wednesday, August 7 and was sentenced for 10 years.
Malcolm Bragg, from Border Force, said: "Our officers are on constant alert to keep illegal drugs and other banned substances out of the UK and take them out of the supply chain before they reach the sheets.
"Drug trafficking is a serious offence and those convicted will face prison sentences. The message to anyone tempted to get involved is clear. We will catch you and you will pay with your liberty."
Advertisement
Man jailed for heroin smuggling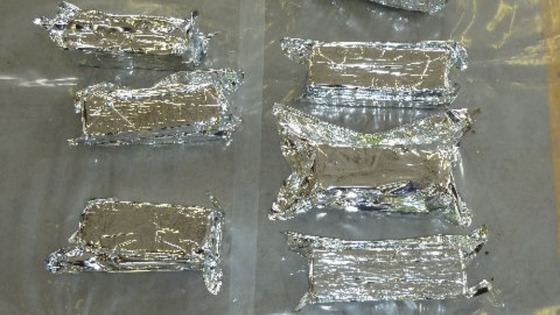 A British lorry driver was been jailed for 10 years after attempting to smuggle heroin through the Channel Tunnel at Dover.
Border Force officials seized around nine kilos of heroin which have an estimated street value of up to £690,000.
Canterbury Crown Court heard that officers at the Channel Tunnel entrance in France stopped a Dutch-registered transit van being driven by Paul McCarthy on March 11, 2013.
After questioning McCarthy, officers searched the van and noticed the fuel tank had been tampered with.
Further examination found nine silver wrapped packages which reacted positively to heroin when tested.
Guilty plea for cocaine smuggling attempt
Cocaine is a vile and destructive drug, which ruins the lives of users and the wider community. Border Force officers are on constant alert to keep illegal drugs and other banned substances out of the UK.
– Paul Morgan, Director of Border Force South East and Europe

Anyone with information about activity they suspect may be linked to smuggling should call the hotline on 0800 59 5000.
Guilty plea for cocaine smuggling attempt
A Romanian man has pleaded guilty, at his first court appearance, to attempting to smuggle approximately 12 kilos of cocaine into the UK.
The drugs had an estimated street value of up to £480,000.
Canterbury Magistrates Court heard that Border Force officers at Dover's Eastern Docks stopped a Romanian-registered van on Sunday 4th August.
After questioning the driver, Gheorghe Antonie, officers searched the vehicle. They found drugs hidden inside the load of fabric and magnetic door releases.
Antonie was arrested and charged with the importation of the class A drug. He pleaded guilty at Canterbury Magistrates Court on Tuesday 6 August and will be sentenced at Canterbury Crown Court a later date.
Go-ahead for community centre
A community hall in Kent is to be transformed into a cultural community centre, with an independent cinema. Westgate Hall in Canterbury is being leased out by the council following three years of negotiations. The new hall is due to open next summer.
Load more updates
Back to top