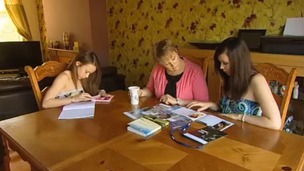 A charity is raising awareness about Lymphoma, a disease that strikes more young people than any other type of cancer.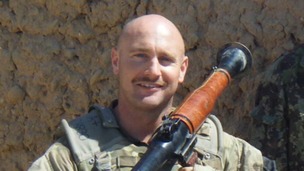 A soldier who lost both his legs in Afghanistan is preparing to ride a vintage motorbike through Britain.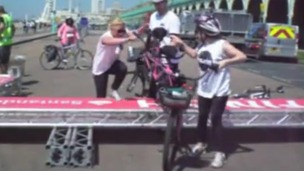 2 cyclists were shocked to find that after completing a 9 hour race for charity, their finish line was disappearing before their eyes!
Live updates
Charity run at Blenheim Palace
Chef backs charity run for children's hospital
The celebrity chef Raymond Blanc was at the OX5 charity run in Oxfordshire to lend his support to the event which raises money for the Oxford Children's Hospital. He is the top chef at Oxfordshire's Le Manoir Aux Quat Saisons and told ITV Meridian he was delighted to be helping a good cause.
Charity run at Blenheim Palace
More than 1000 runners take part in the OX5 run
Blenheim Palace played host to 1,100 charity fun runners taking part in the OX5 charity run in Oxfordshire. The participants are raising money for the Oxford Childrens' Hospital.
Advertisement
Charity run at Blenheim Palace
More than 1,000 people brave cold for charity run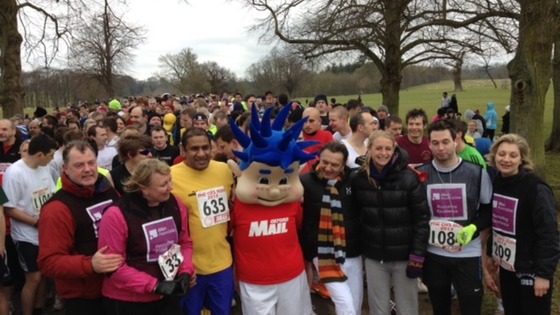 More than a thousand people have braved the cold, chilly weather today to take part in this year's OX5 charity run at Blenheim Palace. The event is in aid of the Oxford Children's Hospital. The chef Raymond Blanc was there to start the runners off on their way around the course.
Charity run at Blenheim Palace
Chef Blanc to start Blenheim Palace runners
More than one thousand runners are taking part in a charity run at Blenheim Palace. The chef Raymond Blanc will start them off on their challenge at 10.30am.
Charity fraud - five convicted
Five convicted in charity fraud
Five people from the south have been charged with concealing financial transactions and conspiring to defraud a charity. The group claimed to be genuine collectors for the Marie Curie Cancer Care charity. The verdicts follow an 18-month investigation. Sentencing will be announced later.
"This is good news for the charity. Hopefully, the convictions will deter people who might try the same deceptions. "But it is truly unfortunate that this sort of crime not only deprives genuine charities of much needed funds, but generates mistrust among the public towards real charity collectors. It is pleasing to see these convictions after all the hard work from police officers and the unlimited co-operation we got from staff at Marie Curie Cancer Care"
– Lyndhurst Detective Constable Giulio Pizzo
Govt supports Berks charity
Domestic violence charity wins Government support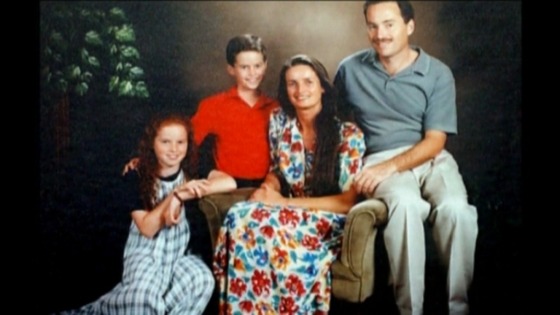 A charity set up in memory of a mother and son who were shot dead at their home in Berkshire has won government backing. The 'Advocacy After Fatal Domestic Abuse' **was established by Julia Pemberton's brother, when she and her son William were killed by her estranged husband in 2003.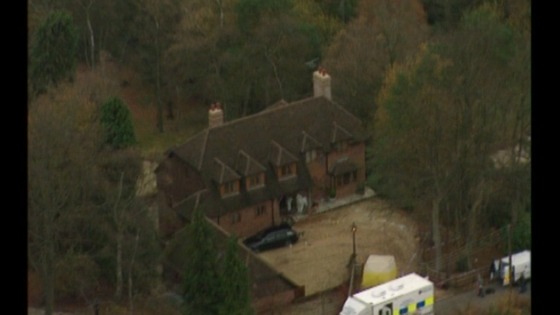 You can find out about the charity by clicking here.
Advertisement
Snowboarding accident: student honoured
Charity to honour student after snowboarding tragedy
The family of a student from Sussex killed in a snowboarding accident in France have set up a charity in her memory. Mimi Watts who was 26 died earlier this month. Now her mother is hoping something positive can come from her death as Malcolm Shaw reports.
Grants awarded to good causes
Cash handed to Oxford charities
The Chiltern Centre and TRAIN have been awarded nearly £200,000 over four years by South Oxfordshire District Council. The cash will pay for running costs such as staffing, heating, administration or rent.
The Chiltern Centre offers children and young people with disabilities help to live life to the full. TRAIN works with "at risk" 14-18 year olds, offering support with solving problems. 13 other organisations have also been funded.
Boost for Kent animal charity
Happy Ending for rescued animals
Animal charity "Happy Endings" in Faversham has been given a welcome £200 cheque donation on behalf of ASDA's 'Chosen By You' community fund.
The money was donated after staff and shoppers of the supermarket's store in Sittingbourne voted Happy Endings their winning community cause in September.
The charity says the donation is much needed as the site is full to capacity now, with more than 100 cats in its rehoming shelter and more expected as winter sets in. See www.happyendingsrescue.org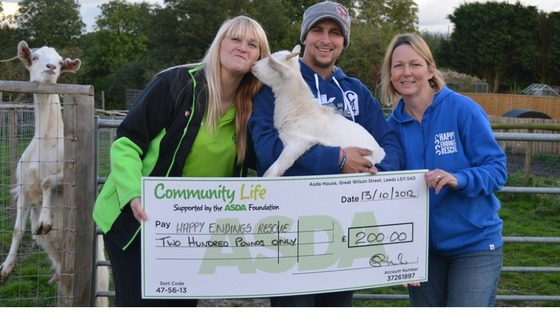 Celebrities in world flying record
BA boss takes wing in Aerobility flight challenge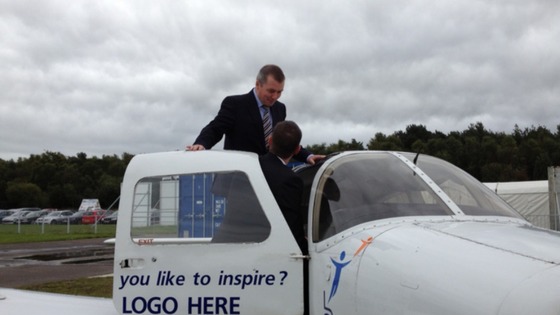 Willie Walsh the chief executive of IAG - the parent company of British Airways - prepares for his turn at the controls of a flight simulator to raise money for the Aerobility charity. The event to raise £100,000 pounds is being held at Blackbushe Airport in Camberley.
Load more updates
Back to top