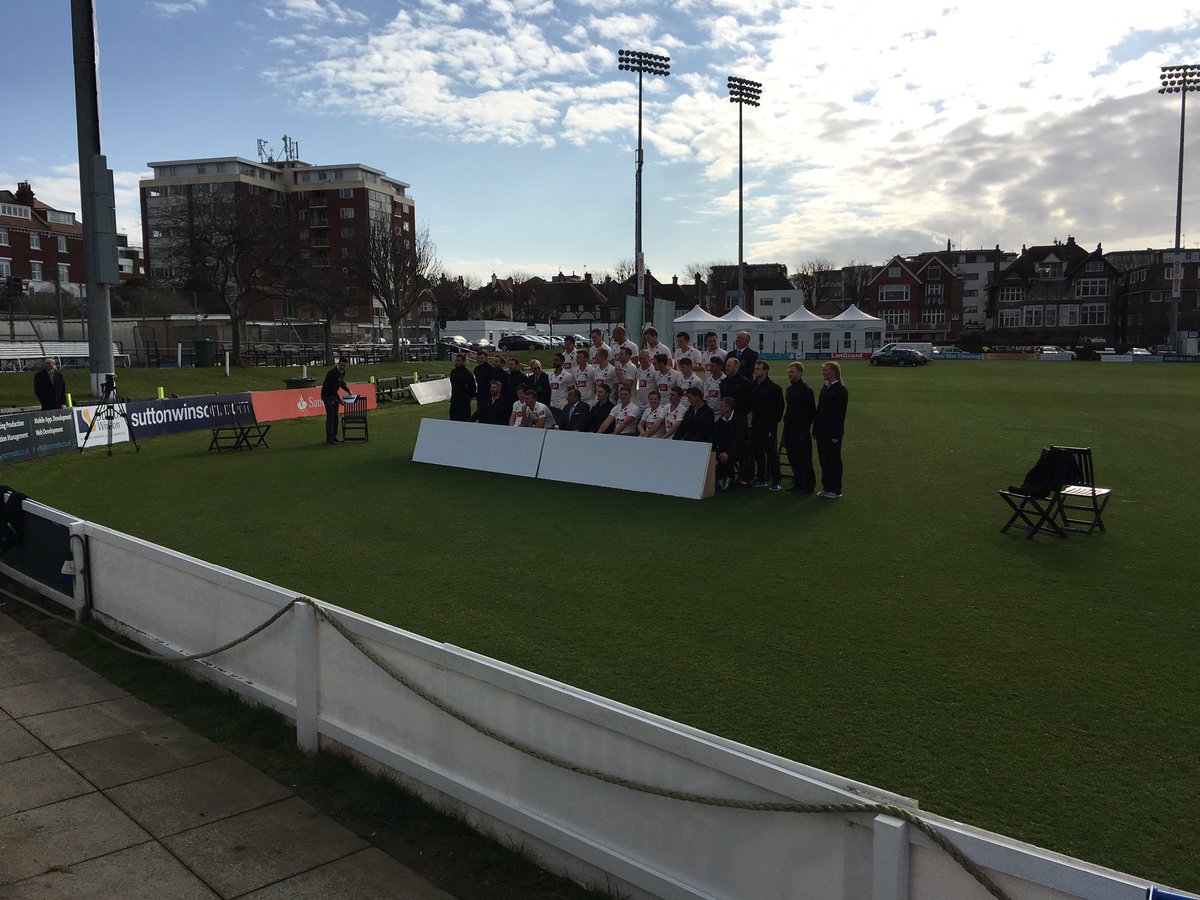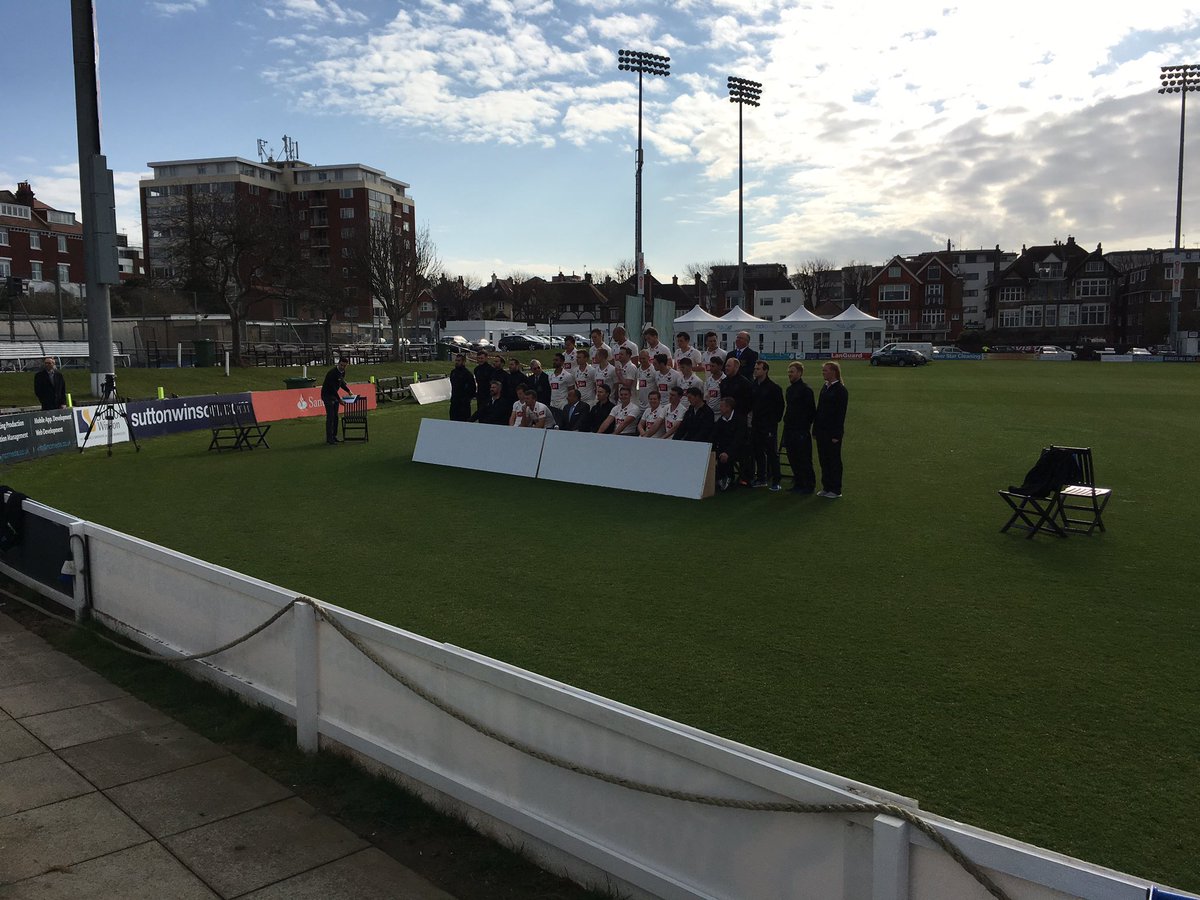 Sussex County Cricket Club have a new signing - Mustafizur Rahman, the first Bangladeshi player to sign for the side.
Read the full story ›
Advertisement
Local cricket clubs across Sussex have received a financial boost with the news that £80,000 has been invested into facilities at 30 clubs, thanks to the England & Wales Cricket Trust Small Grant Scheme, supported by Waitrose.
The scheme in Sussex, whereby the Sussex Cricket Board is responsible for distributing the money, has helped support clubs to make small changes to improve their long term sustainability, to save or raise money and to reduce operating costs.
The clubs benefitting from the scheme are – Ansty, Billingshurst, Brighton & Hove, Chippingdale, Denton, East Grinstead, Eastbourne, Findon, Gildredge, Goodwood, Hadlow Down, Hailsham, Herstmonceux, Horsham, Horsham Trinity, Lindfield, Pagham, Portslade, Robertsbridge, Rottingdean, Seaford, Smallfield, Southwater, St. Peters, Uckfield, Waldron & West Wittering.
"Clubs are the lifeblood of cricket and they are often major hubs within their communities. Furthermore, it remains challenging for cricket clubs to be economically viable, therefore being able to support clubs in this way is great and thanks must go to the ECWT and Waitrose."
– Tim Shutt, Head of Cricket Development for the Sussex Cricket Board
Tributes have flooded in for Australian batsman Phil Hughes, who has been described as a "remarkable talent" who was "loved by everyone".
Loved by everyone, Phillip was a really terrific person and a remarkable talent.

He had many friends and teammates here and interstate that will need support, and it is important we offer them our love and care as we all come to terms with this tragic event.
– South Australian Cricket Association Chief Executive Keith Bradshaw
Phillip is fondly remembered as a bright and cheeky young man with an infectious smile who emerged as an outstanding junior more than a decade ago.

It is unspeakably sad he cannot now achieve his potential in the game.
– Cricket New South Wales Chief Executive Andrew Jones
Australian batsman Phillip Hughes has died, days after being hit on the head with a ball.
Australian team doctor Peter Brukner said the 25-year-old "never regained consciousness" following his injury on Tuesday.
Hughes, who would have turned 26 on Sunday, was "not in pain before he passed and was surrounded by his family and close friends", Bruckner added.
Hughes collapsed after being struck in the head while batting for South Australia in a match against New South Wales in Sydney.
He was given mouth-to-mouth resuscitation on the pitch before being rushed to hospital for emergency surgery.
Advertisement
Sporting opponents often claim to have God on their side - but never has that been so true today as when a cricket match between two Christian faiths began. A team from the Vatican arrived in Kent to take on an Anglican eleven. We sent our reporter Andrea Thomas to speak with both teams before play got underway. She spoke to Reverend Stephen Gray, captain of the Church of England XI and Tony Currer, captain of the Vatican XI.
Sussex CCC have announced that young seamer Matthew Hobden has signed a two-year professional contract with the County, which will see him remain at The BrightonandHoveJobs.com County Ground until at least the end of the 2016 campaign.
The 21 year-old fast-medium bowler, who was born in Eastbourne, signed a Junior Professional Contract with Sussex last June and has graduated through the Academy setup at Hove.
He gained first-class experience with Cardiff MCCU at the beginning of last season before going on to make his List A bow for Sussex in the Yorkshire Bank 40 victory over eventual winners Nottinghamshire at Trent Bridge.
It's really nice to have the security of a new contract until the end of 2016. It's great that Sussex are backing me for that length of time, especially having come back from injury and I can now pace myself in terms of getting back to full fitness. I can solely concentrate on cricket now as I am about to finish University, so I'll be looking to prove myself in the second team and hopefully knock on the door of the first eleven very soon."
– Matthew Hobden, Sussex County Cricket Club
Matt is an exciting young player, who if he keeps his feet on the ground, should have a good career. He is working hard to get back up to fitness and should be soon starting to compete for a place in all forms of the game. We look forward to watching him develop over the next couple of years."
– Sussex's Professional Cricket Manager Mark Robinson
Sussex County Cricket Club have announced that their England wicketkeeper-batsman Matt Prior has signed a two-year contract extension with the County, which will see him remain at Hove until at least the end of the 2015 season.
The 32-year-old former Brighton College student made his first class debut for Sussex well over a decade ago in 2001, before being awarded his county cap in 2003. He went on to make his England Test debut in 2007 against the West Indies at Lord's.
He has made nearly 13,000 first-class runs in his career, which includes 75 Test matches for England, making him one of their most capped wicketkeepers.
Captain of the Women's Cricket team Charlotte Edwards, who is from Kent, has given her reaction to winning the Ashes over in Australia via Skype.
Load more updates