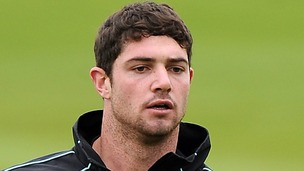 English cricket is set to step up its drug-testing procedures as a result of the death of Tom Maynard.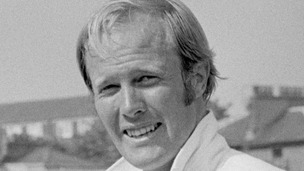 Tributes are being paid to the former Sussex and England cricket captain Tony Greig, who died this weekend after having a heart attack.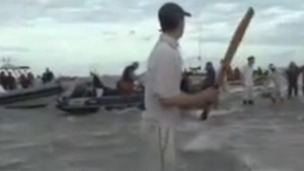 An annual sporting occasion involving yachtsmen from Hampshire and the Isle of Wight was called off when waves stopped play.
Live updates
Sussex confirm investigation
The match was mentioned in a new book, Bookie Gambler Fixer Spy: A Journey to the Corrupt Heart of Cricket's Underworld, by Ed Hawkins.
Kent won the match, which was televised, by 14 runs.
A statement on the Sussex website said:
"The club can confirm approaches were made to players regarding this game. Working with the PCA (Professional Cricketers' Association), the club investigated and reported the issue at the time, passing all the information promptly to the ECB after the match.
– Sussex County Cricket website
"In conjunction with the ICC, a full investigation was undertaken with nothing untoward coming to light, and the club's prompt action receiving praise.

"There have been no further reports made to the club concerning any Sussex matches.

"As a club, we are committed to ensuring that the game's integrity is not breached at any time and we will continue to take a full and leading role in the ECB's endeavours to protect the game."
– Sussex County Cricket website
Cricket boss to stand down
Sussex cricket chief executive Dave Brooks is to stand down at the end of 2012, after four years in the role.
Brooks said: "It has been a privilege to be part of cricket in Sussex for the last four years. As a team we can be proud of our achievements over that time."
Advertisement
Tense climax to cricket final
England's women's cricket team were narrowly beaten by Australia in a closely fought final in Colombo, Sri Lanka. England, captained by Charlotte Edwards, who lives in Wokingham, Berks, lost by four runs on the last ball of the match. It means the Australian team retain the trophy.
Tense climax to cricket final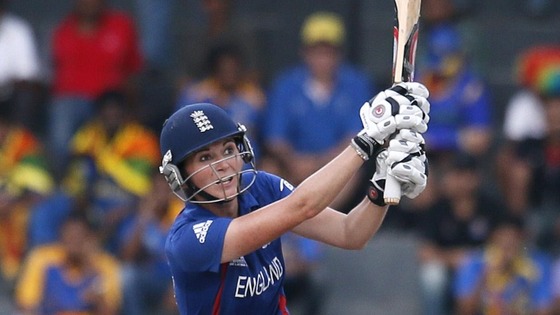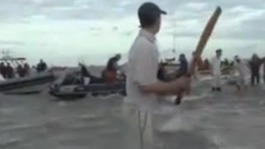 An annual sporting occasion involving yachtsmen from Hampshire and the Isle of Wight was called off when waves stopped play.
Read the full story
Amazing cricket match mid-Solent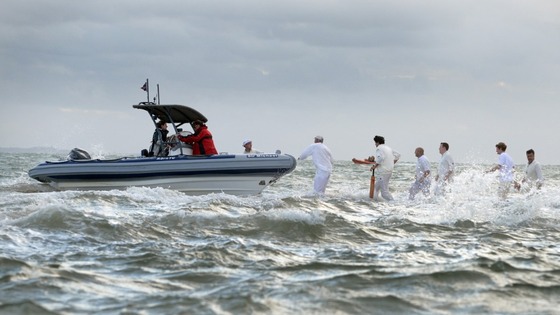 Representatives of sailing clubs at Cowes and Hamble have taken part in a cricket match mid-Solent. The Bramble Bank match is a challenging one, played on a sandbank - with the players negotiating the ebbs and flows of the water, getting very wet in the process.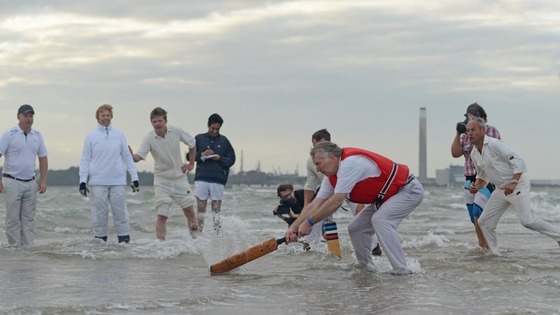 No stranger to challenging circumstances - as the first person to sail single handed and non-stop around the world between 14th June 1968 and 22nd April 1969 - Sir Robin Knox-Johnston also put in an appearance.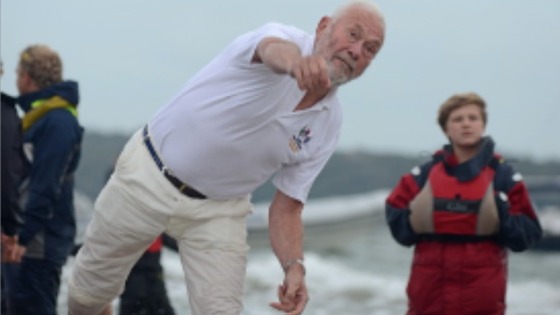 Advertisement
Rescue after mid-Solent cricket match
The journey home from the country's weirdest cricket match ended with eight people and a dog being rescued by a lifeboat crew.
They were aboard an eight-metre RIB which had been returning to Cowes after taking advantage of a low tide to attend a cricket match on a sandbank in the mid-Solent .
But yesterday when off Old Castle Point, East Cowes the craft broke down when its engine over-heated.
Luckily Cowes lifeboat had also been one of the many craft attending the cricket match, staged on Bramble Bank, and responded straight away.
The cricket match, between representatives of sailing clubs at Cowes and Hamble, proved even more testing than usual, with the wind ensuring the sand was not so exposed on thisoccasion.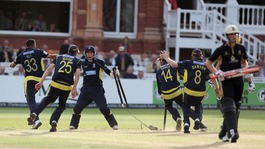 Council officially buy Rose Bowl
Eastleigh Borough Council has now officially bought the Rose Bowl site in West End - home to Hampshire County Cricket ground.
They plan to develop the site with a hotel, spa, golf course and leisure complex in a project costing £48 million pounds.
The former Rose Bowl company had run into financial difficulties which had threatened its future.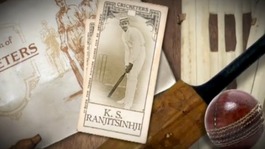 Sussex cricketer Kumar Shri Ranjitsinhji was one of three Indian princes to play for the county, becoming a legend in the process.
Read the full story
Load more updates
Back to top