Police are appealing for help in tracking down a gang who've raided almost 100 homes in the South East. A reward of more than ten thousand pounds is being offered.
So far 51 properties in East and West Sussex have been targeted. 35 in Kent and 10 in Surrey and London.
Police forces involved have put up a reward of £7,500 and Crimestoppers is offering another £3,000 for information leading to the arrested an conviction of of the burglars.
Police say they are appealing for witnesses after a 32-year-old woman was attacked by a gang of men and women as she walked home in Brighton.
The South Korean student was walking along a woodland path from Stanmer Park towards Coldean Lane at about 10pm on Friday when she was approached by two men and two women.
One of the group flashed a torch in the victim's eyes. A man then hit her on the arm with a large piece of wood and told her to give them her handbag. The victim was then pushed to the ground.
She suffered a broken arm but managed to get to her feet and ran down the path to a nearby shop to raise the alarm.
The attacker was described black, slim and about 6' 4".
Detective Constable Chris Bishop said: "This was a very nasty attack on a lone woman walking home late at night.
"The group made sure she was in an isolated spot before attacking her. The victim has been left very shaken by what happened.
"We need to speak to anyone who was in the area and saw or heard any part of what happened. We are also keen to speak to anyone who saw a group of people matching the description of the attackers walking in or near Coldean Lane."
Anyone with any information should email 101@sussex.pnn.police.uk quoting serial 1766 of 26/09, call 101 or contact the independent charity Crimestoppers anonymously on 0800 555111.
Advertisement
Crime books and TV programmes have never been so popular, but in Hastings there's another way to immerse yourself in the criminal underworld. A new 'museum of crime' has opened in the seaside resort. Andrea Thomas has been taking a look. She spoke to curator Joel Griggs.
Crime in Dorset has fallen by nearly 6% in the last year, according to the latest figures by National Statistics.
The drop saw 37,212 recorded offences in Dorset between April 2013 and March 2014, compared to 39,525 in the previous year.
The fall has seen a reduction of 2,313 crimes in the county.
Dwelling burglary has seen a decrease of 9.0%, with the number of crimes falling from 1,899 to 1,715.
Vehicle crime has fallen by 15.8 per cent, with 4,204 recorded offences compared to 4,992 last year, and serious violent crime has decreased by 4.7%.
I am delighted that crime continues to fall across the county.

"These figures show that there were 2,313 fewer crimes reported to Dorset Police between April and March 2013/14 compared to the same period last year.

"We continue to work together with local communities and other public services to make Dorset safer, and it is by working in close partnership that we have been able to achieve this reduction in crime.

"Despite these encouraging statistics we are not complacent, and there are challenges that the Force is working to overcome as we head towards 2015.
– Assistant Chief Constable David Lewis
A Folkestone man has been found guilty of beating a homeless person to death in a jealous rage.
55 year old Brain Sharp of Manor Road, Folkestone, was found guilty of murdering Tim Clayton at Canterbury Crown Court. The victim was a friend of Sharp's girlfriend.
Sharp will be sentenced on 2 July.
Statement from #RuiLi daughter, Lu Yao, 18. "This is really out of character and I am really worried. I really miss her."
Statement from #RuiLi daughter, Lu Yao, 18. "Mum, if you're safe and just want to get away please just let us know."
Advertisement
Det Supt Kevin Connolly: We are currently searching Rui Li's home at 30 Burnham Drive, Queens Park, Bournemouth.
Det Supt Connolly: Searches at Cromer Motors, St Clement's Rd, 118 Wolverton Rd, 31 Spring Rd, a flat at 71 Sea Rd - all in Boscombe.
Det Supt Connolly: A further search taking place at 64 Meon Road, Southbourne.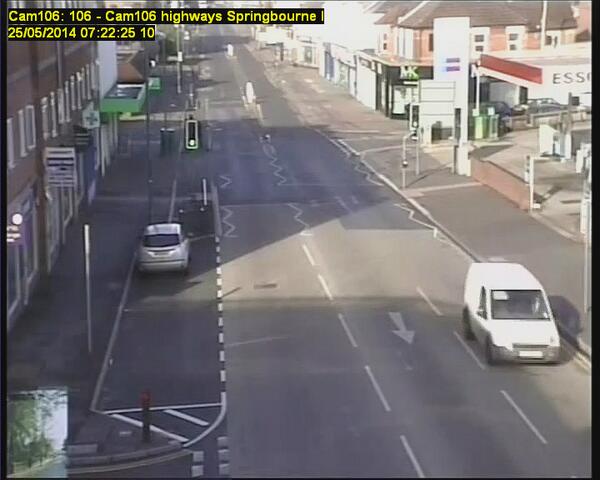 Det Supt Connolly: We want to trace a Ford Connect Van HD53FCG which we believe travelled to Watford on morning Sat 24 May. Call 101 #RuiLi
A second man has been arrested following the disappearance of a nurse from Bournemouth.
A 26-year-old man who is also known to Ms Li has been arrested on suspicion of murder and is currently being questioned by police.
Detectives have also been granted additional time to question a 60-year-old Bournemouth man who was previously arrested.
Police are investigating the disappearance of a nurse from Bournemouth as a new CCTV image has revealed her last confirmed sighting.
44-year-old Rui Lo, who worked at Poole Hospital, was reported missing on Tuesday 27th May.
On Friday 27th May she was seen leaving the car park at 6.17pm that evening.
The distinctive silver Porsche Boxster with the personalised number-plate, L1 RUI, was recovered outside her home at Burnham Drive yesterday.
Detective Inspector Marcus Hester, of the Major Crime Investigation Team, said: "It is still absolutely crucial for the investigation to establish what has happened to Ms Li between Friday evening and Tuesday morning.
"I am hoping this image of her distinctive car may jog people's memories. Did you see her driving home that evening? I am even interested to know if you saw the car moving around or being driven by anyone else over the Bank Holiday weekend."
Load more updates