Live updates
Who is this Brad Pitt chap?
David Johns meets the pensioner and D-Day veteran who has no idea who Brad Pitt is.
Who is this Brad Pitt chap?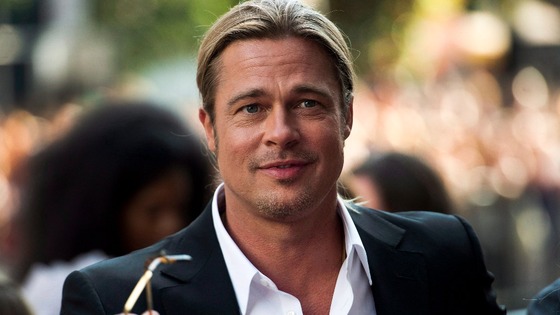 When 90 year old Peter Comfort took a phone call from a Hollywood superstar, he wasn't in the slightest bit starstruck at all.
But then, Mr Comfort, from Ripple near Deal, admits he had no idea who this "Brad Pitt" fellow actually was.
"I said to him, I didn't have a clue who you were, and then I Googled you and you've been in quite a lot of films," Mr Comfort said after meeting Pitt, who was seeking advice on a film he was making about the landings.
Advertisement
Thieves take Poppy Day money
VIDEO: It was supposed to be a day to pay tribute to soldiers who fought in the Second World War, but it's been ruined by vandals. They smashed their way into a newly refurbished museum dedicated to the D-Day landings - in a bid to steal a collection tin. Malcolm Shaw reports.
Thieves take Poppy Day money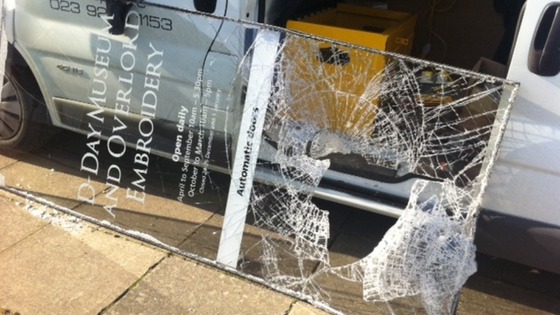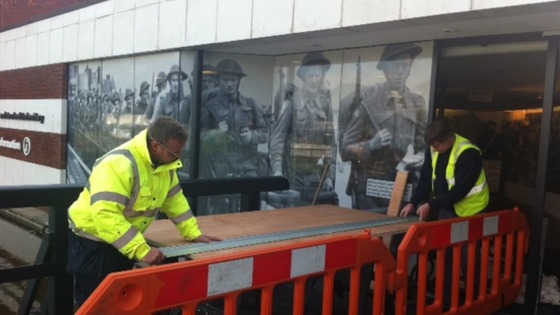 Thieves take Poppy Day money
Police are following several leads to find suspects linked to a burglary at the D-Day Museum in Southsea.
Officers were called shortly before 1am this morning to the building on Clarence Esplanade.
A concrete block had been used to break a window before a box containing charity donations was stolen. Two men were seen near the museum at the time.
The first was described as white, 5 ft 6 to 5 ft 7 ins tall, aged in his 20s skinny build and wearing dark clothing
The second was described as white, aged in his 20s, skinny build, wearing dark clothing.
It's believed the men left the scene in a small red hatchback car. Police are making a range of enquiries to trace this vehicle.
Thieves take Poppy Day money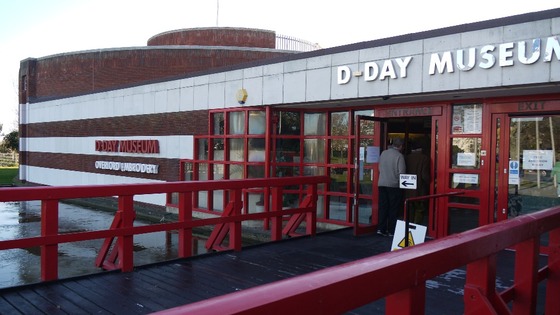 Vandals have targeted a Hampshire museum dedicated to commemorating the D-Daylandings, as it prepared to reopen following a revamp.
The D-Day Museum in Southsea has had to cancel its relaunch, which was due to be attended by veterans, following the break-in. Poppy Appeal cash was also stolen.
Lee Hunt, from Portsmouth City Council, said: "It's horrendous to report but the spectacular, brand new frontage has been smashed, and Poppy Appeal donation money stolen.
"It looks as though something like a breeze block has been thrown at the window to gain access and money from donations stolen.
"This is really upsetting for everyone involved getting the museum ready in time for half-term and for Remembrance Day.
"But this will not deter us. We'll repair the damage, we'll do everything we can to catch those responsible, and we will have our fantastic opening as soon as possible."
Advertisement
Back to top