A 26-year-old man has been arrested on suspicion of murder after a body was found in a car fire in Dartford.
Kent Police is treating the death of a woman, named locally as Donna Eastwood, as an isolated, targeted attack.
They believe the offender and the victim knew each other and say there is no information to suggest the public are in danger.
Emergency services were called to Rowhill Road in the Dartford area early on Saturday morning after the woman's body was found in a burning car.
The arrest comes after officers and a police helicopter have been conducting searches of the local area.
Flowers have been laid in tribute to a woman whose body was found in a burning vehicle in Kent.
Police began a murder inquiry after emergency services were called to Rowhill Road in the Dartford area early on Saturday morning.
The victim has been named locally as Donna Eastwood, a mother of four, whose former partner is understood to have been Kevin McKinley, who was shot dead last year.
Michaela Sargeant, 25, was convicted of the manslaughter of the 32-year-old outside her home in Overy Street, Dartford. She was sentenced to eight years in prison.
The burnt out car has now been removed from the scene, leaving scorch marks on the ground.
The police helicopter has been helping officers search the Wilmington area.
Advertisement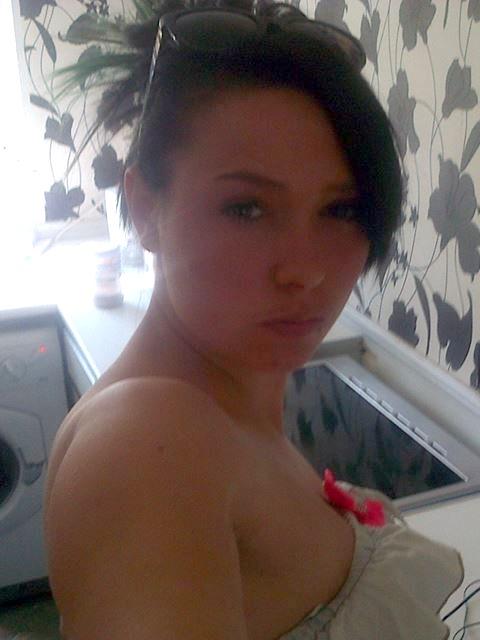 Kent Police has launched a murder investigation after a body was found at the scene of a vehicle fire in Rowhill Road, Dartford at 5.30am this morning.
Officers, with the assistance of the police helicopter, have been conducting searches of the local area as part of their investigations.
No arrests have been made at this stage but enquiries are on-going.
David Johns (@davidjohns_itv)
Hundreds of thousands of health workers walked out on strike this morning, many for the first time in their lives, in protest at the Government's decision not to give them a recommended 1% pay rise.
Midwives, nurses, paramedics, ambulance staff, and hospital porters and cleaners mounted picket lines across England from 7am for four hours.
David Johns reports, speaking to Clare Morris from the Royal College of Midwives; midwife Gabby Dowds-Quinn; and independent midwife Virginia Howes.
The Highways Agency said that the full benefit of the changes will only be felt when the toll booths are removed.
Dart Charge Project Director Nigel Gray said: "We will get underway on this work at the same time that the new payment arrangements begin. It's complicated work - especially on the northbound carriageway, where we need to protect the tunnels - one of which was built in the 1960s and has a lower height restriction - from over-height vehicles.
"We'll be completely redesigning the approach to the tunnels to detect and turn around these vehicles and other vehicles not suitable for the tunnels, using a system of signals, barriers and extra lanes, while keeping all other traffic flowing as much as possible."
Advertisement
The Highways Agency has released images of how the Dartford Crossing will look when the toll booths are removed.
The current 27-lane system will be removed by four open lanes in each direction.
Work to remove the toll booths will coincide with Dart Charge - a remote charging system - going live in late November. The scheme is expected to be complete by next spring.
A man who stole his housemate's bank card and used it to withdraw cash from her account has been jailed for 22 months.
Oluwafemi Jaiyesimi, 27, formerly of Fulwich Road, Dartford, entered his victim's bedroom and rummaged through her belongings while she was out, using the PIN he discovered to access her funds.
The offences were committed between Thursday 17 July and Monday 21 July 2014.
Jaiyesimi was arrested after CCTV footage and online accounts proved he had withdrawn money from a cash machine and set up payments to benefit himself.
Police also discovered he was in possession of a false driving licence.
Jaiyesimi pleaded guilty to one count of burglary, one count of theft, six counts of fraud and one count of intending to use a false ID, and was sentenced to 22 months' imprisonment when he appeared at Maidstone Crown Court on Monday 6 October.
"Jaiyesimi abused the trust that existed with his housemate by stealing her personal belongings for his own financial gain. He thought he was untraceable and even on arrest tried to persuade police he was someone else using his false identity details. I am pleased he has been sentenced appropriately and we have referred his case to the Home Office for him to be considered for deportation at the end of his term. This case highlights the importance of keeping bank cards safe at all times, and of ensuring that if you must keep a reminder of your PIN that it is kept in a secure location. Remember to report lost or stolen cards immediately, and to keep a note of the emergency numbers you should call."
– Detective Constable Richard Olley
Kent Police is appealing for information after a horse's tail was cut off at a riding centre for disabled people.
Two other horses had hair removed from their tails and two horse rugs were also stolen, sometime between last night and this morning.
The incident occurred on fields at the Arrow Riding Centre for the Disabled in Darenth Park Avenue, Dartford.
A traumatised mother has released harrowing pictures of her son lying unconscious in a hospital bed after he collapsed at a nightclub in Dartford. 18 year old Jack McEwan was taken seriously ill after drinking in the Crush Club. He believes he had his drink spiked with Ketamine, but has no idea why. Andrea Thomas reports.
Load more updates