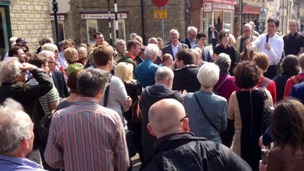 Labour leader Ed Milliband was on the campaign trail in David Cameron's Witney constituency today.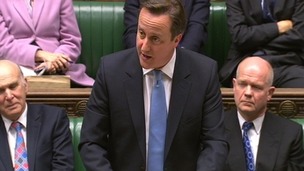 David Cameron is set to enter the fray for the first time in the hotly-contested Eastleigh by-election battle.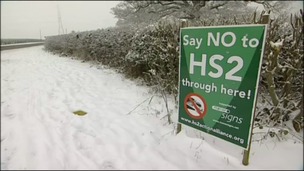 The Transport Secretary says it's "worth upsetting people to build HS2".
Live updates
Prime Minister's promises to Commons over flooding
The Prime Minister has said that all businesses affected by flooding will get 100% business rate relief. He also referred to his announcement today that farmers would be helped.
Prime Minister's promises to Commons over flooding
National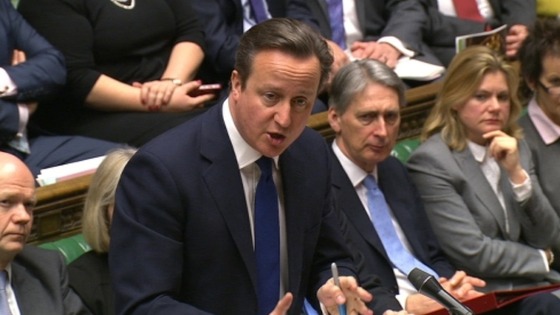 David Cameron has said he suspects Britain will experience more extreme weather events in the future as he stated the need to make the country more "resilient".
"I think its clear that we are seeing more extreme weather events and I suspect we will go on seeing more extreme weather events and we need to do everything we can to improve the resilience of our country," the Prime Minister said in the Commons.
Mr Cameron reiterated that "money is no object", insisting that the Government would "spend whatever is necessary" to help families get through the crisis.
Advertisement
Prime Minister's promises to Commons over flooding
PMQs: Speaking to the House of Commons. The Prime MInister has promised that whatever needs to be done to tackle the flooding crisis will be done.
Questioned by the Leader of the Opposition, Ed Miliband MP, The Prime Minister has reiterated that money is no object.
French President visits RAF Brize Norton
The French President has been in Oxfordshire for a face-to-face summit meeting with the Prime Minister - on the agenda? Talks about Britain's role in Europe, and military cooperation.
The world's media descended on RAF Brize Norton today to witness the arrival of Francois Hollande. It was a day of handshakes and hard talking and lunch at a pub.
Rachel Hepworth reports.
Cameron pledges support to people of Portsmouth
The Prime Minister has pledged his support to the people of Portsmouth, saying his government will do all it can to win new business for the city
More than 900 BAE workers will lose their jobs when work on the £800 million aircraft carriers move to Scotland.
In an open letter, David Cameron says his Government will do all it can to help win new business.
Cameron pledges support to people of Portsmouth
David Cameron has written an open letter to the people of Portsmouth pledginghis support after last year's announcement that shipbuilding will cease in the city. In November, BAE announced more than 1,000 job losses when its current work to build the next generation of aircraft carriers finishes.
In the letter, he said the cost of BAE continuing to build ships in the city was "unaffordable" but his Government would do everything in its power to help win new business for the south coast city.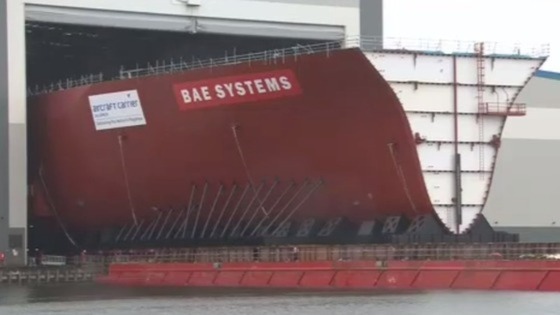 David Cameron wrote: "For centuries shipbuilding in Portsmouth has been woven into thehistory of Britain. It is a tradition of which the whole country is rightly proud - and Icompletely understand the intensity of feeling here is stronger still.
I make this pledge to you today: this government will do everything we can to protect the future of the shipyard and the livelihoods of the people who work there. In the months ahead we are going to go all out to make sure that it remains strong, successful, and respected around the world."
Advertisement
Cameron urged to reveal Chequers guests
A list of visitors entertained by the Prime Minister was released by the Government, but it included only those guests who had received official hospitality.
Shadow Cabinet Office minister Michael Dugher wrote to the PM demanding full disclosure of visitors to Chequers and Downing Street.
The list released by Number 10 included senior politicians from both coalition parties, Afghan president Hamid Karzai and Arts Council England chief Sir Peter Bazalgette, the former boss of Big Brother producers Endemol.
But Mr Dugher said there were "glaring omissions" from the list because of the failure to disclose guests paid for by the Tories.
Flood warning as water levels may peak on River Thames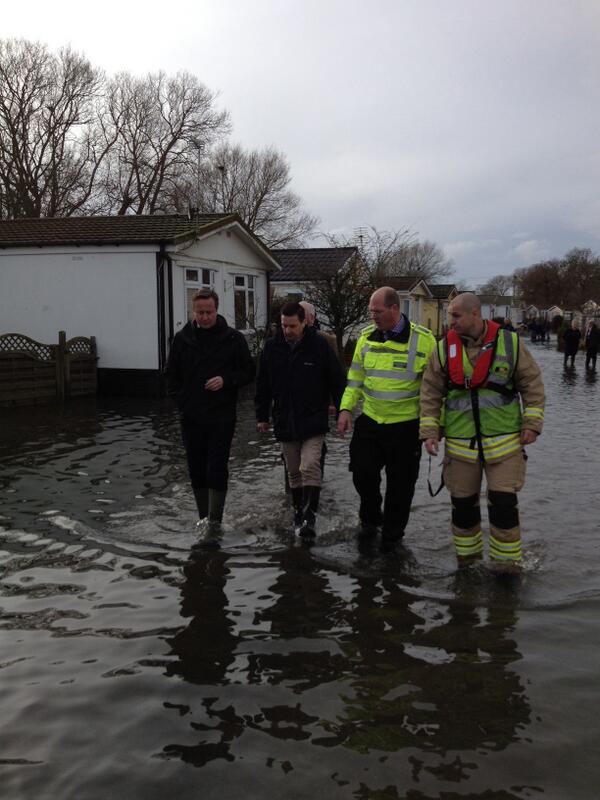 Cameron pledges to learn lessons over Xmas floods
Showcase Winnersh roundabout. V slow and impassable in middle. Cars creeping around edges. GE http://t.co/ekDNRoGkR9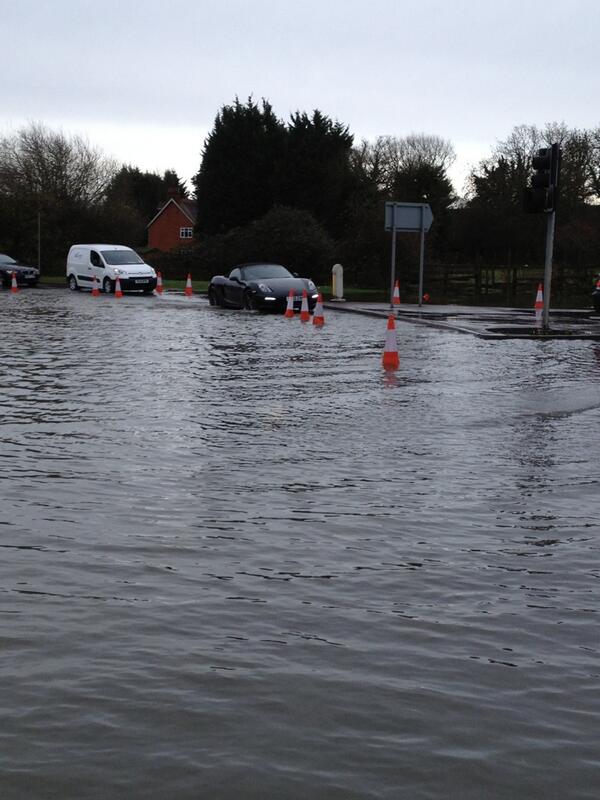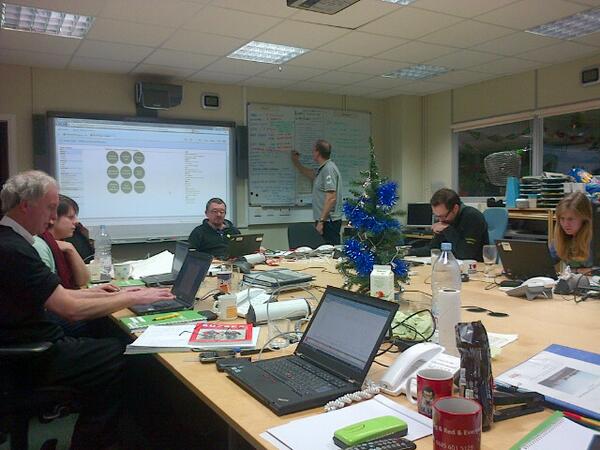 Cameron pledges to learn lessons over Xmas floods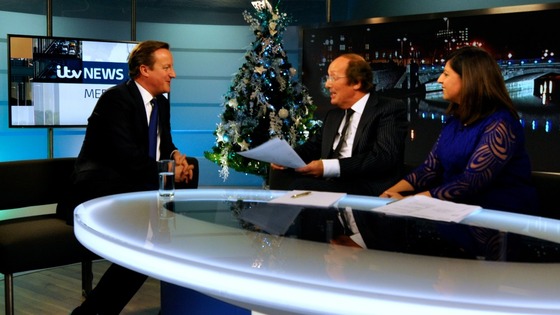 The ITV Meridian region is enduring the worst series of winter storms in more than 20 years, weather experts have said, as the country prepares for even more flooding.
Coastal areas - particularly in southern England - are most at risk as they cope with a combination of unusually high tides and another Atlantic storm today. The PM was questioned about cuts at the Environment Agency on ITV Meridian earlier this week.
When questioned about the Environment Agency's ability to fund flood defences on the BBC's Andrew Marr Show, Mr Cameron replied: " We're spending £2.3 billion in this four-year period on flood defences which is more than the previous four-year period.
"We have also enabled them to access other sources of money - partnership funding - so I think we're going to see record levels of spending on flood defences and we have guaranteed that right out into 2020 so they can really plan for the future.
Mr Cameron went on: "Huge sympathy to anyone who has had their house flooded. Anyone who has had a house or an office flooded knows it is absolutely dreadful.
"I think the community response has been incredible. I saw for myself how people come together and help and the emergency services have done an absolutely great job.
Load more updates
Back to top