Oliver Letwin remains Minister for Government Policy and becomes Lord Privy Seal. #Reshuffle
Advertisement
Yessssss Penny Mordaunt a minister! Incredibly talented women all getting promoted! Cracking reshuffle all in all by Cameron
Portsmouth North MP Penny Mordaunt has been appointed Parliamentary Under Secretary of State in the reshuffle.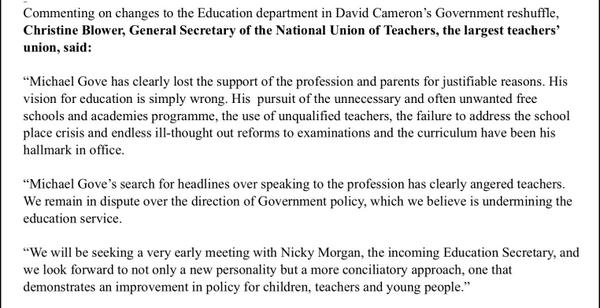 Advertisement
Phil Hornby, Political Correspondent
The new Minister for Portsmouth is M Hancock.
No, it's not a dramatic comeback by the disgraced independent MP for Portsmouth South Mike Hancock - it's the Tory minister Matthew Hancock.
It's proof though the "Hancock influence" in Portsmouth politics - diminished when Mike and his wife lost their council seats in May - will live on, at least until the next election.
Fabulous @matthancockmp new Minster for Portsmouth. One Hancock that Pompey can be proud of!
Matt Hancock has been appointed as Minister of State @bisgovuk Minister of State @deccgovuk & Minister of State for Portsmouth #reshuffle
Greg Clark is Minister for Science and Universities and Minister of State at the Cabinet Office. He will attend all Cabinets. #Reshuffle
Load more updates