Parents are planning a peaceful demonstration against plans to overhaul hospital services in Dorset.
They fear a children's ward at the county hospital in Dorchester would close, with services moving elsewhere.
The Dorset CCG says NO decision has been made on the future of paediatric services.
A woman who died in a fatal road traffic collision on the A37 between Yeovil and Dorchester has been named.
The collision happened at around midday on Wednesday 13 May 2015, at the Holywell Cross junction with the A37.
The collision occurred when a silver Volvo single decker coach travelling south from Yeovil toward Dorchester and a grey Mitsubishi car, driven by an 83-year-old man from the Bridport area, entered the A37 from Holywell.
The front seat passenger of the car, 80-year-old Sheila Staples, of Birdsmoorgate near Marshwood, sadly died at the scene.
Sheila's family described her as 'A daughter of Dorset' after being born here and living practically her whole life in the county.
She had been very happily married to her husband – Clifford – for 58 years, during which they raised their four children.
In a statement, Sheila's family said: "We are grieving at the loss of a beloved wife, mother, sister and grandmother. We thank most sincerely her many friends for their kind messages of support. We should also like to thank the emergency services and the doctor and nurse who stopped to render assistance for all their efforts."
Police Constable Mike Henstridge, of Dorset Police's Traffic Unit, said: "I am appealing to anyone who witnessed the collision or saw the manner of driving of either vehicle prior to the incident to please call on 101."
Advertisement
A stretch of the A37 at Grimstone near Dorchester has been closed following a very serious injury two vehicle road traffic collision.
The collision took place at around 10.16pm this evening, Friday 8 May 2015, three miles north of Grimstone on Break Heart Hill.
A section of the A37 between Hollywell crossroads and Long Ash Lane has been closed and traffic is being diverted along the A356. Motorists are being advised to avoid the area.
Dorset Police, Dorset Fire and Rescue Service and South West Ambulance Service are at the scene. The road is likely to remain closed overnight and into tomorrow while collision investigators carry out a thorough examination of the scene.
At least six people are thought to be involved. Injuries are not known at this stage.
Police investigating a road traffic collision in Dorchester are appealing for witnesses, in particular the cyclist and driver present at the time of the incident, to come forward.
The incident happened at around 5.50pm on Monday 13 April 2015 on Herringston Road, near to Herringston House.
A Volkswagen Golf, Nissan Micra and Vauxhall Astra, all silver in colour, were involved in the collision.
Two drivers were taken to Dorchester Hospital with minor injuries.
Officers would like to speak to the driver of a dark coloured car – possibly a BMW or Nissan – and a cyclist who were travelling toward Dorchester at the time of the collision.
"The driver and cyclist are likely to have seen the incident. I am urging them to get in contact with me as soon as possible to help with our enquiries. I am also appealing to anyone else who witnessed the collision to call 101 with their information."
– Police Constable Holly Spillman, of Dorchester Police
A pair of rare Russian medals found in house in Dorset are expected to fetch around three to five thousand pounds each at auction.
The gold collectables date back to the 1700s and are believed to have been struck during the reign of Catherine the Great (1761-1796).
One of the coins depicts the establishment of the Foundling Hospital in Moscow. The auctioneer who discovered the medals, Timothy Medhurst, said that newspaper articles in the years after the site opened reported that up to 40 children per day were admitted to the institution which could hold up to 7000 children.
It is hoped the sale may attract some wealthy Russian bidders keen to purchase historical objects. The items will be sold at Duke's of Dorchester on 12th March.
Both medals depict important events in the history of Russia - the Foundling Hospital for example, was so important to the country that when Napoleon retreated from Moscow in 1812, he gave specific orders to preserve the building.

To find not one but two medals crafted in gold, an expensive material in which very few medals were ever issued and in this original condition is exceptional.
– Timothy Medhurst, Auctioneer
Duke's of Dorchester, Dorset are to sell a 200 year old chair that was once owned by a glamorous French princess. The chair originally belonged to Princess Marie Antoinette Murat (1793-1847 ) whose famous Uncle Joachim Murat, King of the Two Sicilies from 1808 to 1815, was brother-in-law to Napoleon through marriage to Napoleon's younger sister, Caroline Bonaparte.
The chair, which is thought to date from around 1810, is typical for the style that became favourable during the Napoleonic reign, for example, the intricately caned seat, gilt paintwork and Egyptian-head decorated legs.
It was later acquired by Field Marshal Lord Grenfell, GCB, GCMG, FSA, where it featured in his Napoleonic Collection before presenting it in February 1920 to Bournemouth Natural Science Society. A label still remaining on the chair is testament to the gift.
Napoleonic related items are well sought after at auction and there have been some astounding results in recent years. Napoleon Bonaparte is arguably the most famous historic figure in French history and thus creates strong interest from collectors all over the world. Recently a bicorn hat belonging to Napoleon Bonaparte sold for £1.25 million proving that the market is very strong.
This chair, aptly described by Duke's Auctioneers as "Fit for a Princess" is to be sold in a specialist furniture auction on 5th December estimated at £800-£1600.
Advertisement
Police are becoming increasingly concerned for the welfare of a missing woman from Dorchester.
Joan Davis, aged 66, was last seen at her home address along St. Helens Road last night but was reported missing today, Wednesday 21 October 2014.
Joan is described as white, with short grey hair and of medium build and normally wears glasses. She may be wearing denim jeans.
"Concern is increasing for Joan as we believe that she has been upset recently. A thorough search is being carried out in the local area with assistance of the National Police Air Service helicopter. She doesn't have a car so may be travelling on foot or public transport. We are now becoming very worried for her safety and I urge her to get in touch as soon as possible – we simply need to know that she is safe and well."
– Incident Inspector Roger Robinson
Police tonight have confirmed that missing George has been found safe and well in Holworth near Ringstead. Officers thanked everyone for their help.
Police are becoming increasingly concerned for the welfare of a missing boy from the Frampton area of Dorchester.
George Pugh-Sargent, aged 11, was last seen near the car park and café at Ringstead Bay on the coast between Lulworth and Weymouth, at around 1.30pm today, 1 September 2014.
He is described as white, five feet three inches tall and has short blonde hair. He was wearing a Hawaiian print T-shirt, black shorts with braces, sandals and a gem stone bracelet.
"Due to some disabilities George has he may not recognise risks or may react differently than other children of his age. This could include approaching premises if he is hungry or thirsty. We are concerned, with his family, for his safety and are working with them and other agencies to locate him. Any sightings from the public, given his distinctive clothing, would be very helpful."
– Chief Inspector Marsden, Force Incident Commander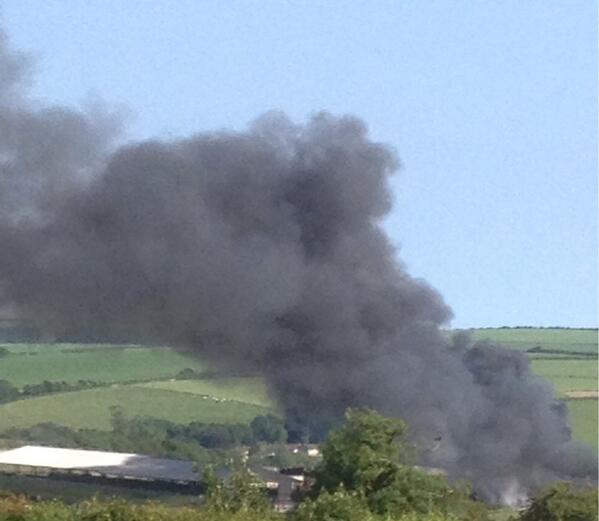 Load more updates