Bigpuss goes to fit club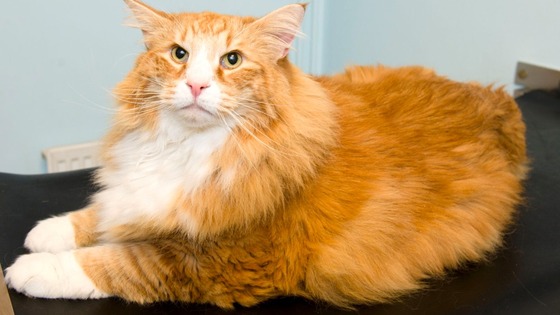 A mega moggy from Dorchester in Dorset, has been picked to take part in a national pet slimming competition.
The super-sized Norwegian Forest cat is one of 21 dogs, cats and rabbits from across the country selected to take part in the battle of the bulge run by pet charity PDSA.
Seven-year-old Ulric weighs in at a colossal 2 stone, twice what he should, making him the heaviest cat ever in the competition's eight year history.