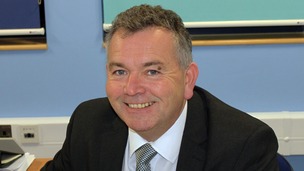 Dorset's police commissioner is considering taking on private sponsorship for his force in a bid to survive "austere times".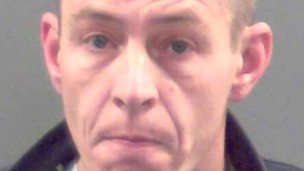 A burglar who stole jewellery belonging to a pensioner has been jailed for almost two and a half years.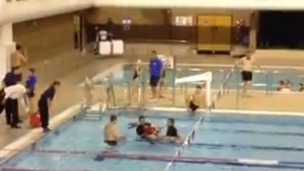 A team of police officers have jumped into a public pool to detain a swearing swimmer.
Live updates
£145,000 fine for employing illegal workers
Sahid and Mortuja Miah, both from Bournemouth, pleaded guilty to employing illegal immigrants and money laundering offences at Bournemouth Crown Court in September 2011.
Sahid Miah also pleaded guilty to human trafficking and hiding an illegal immigrant at one of their restaurants.
On 24th January 2014, the brothers were ordered to pay a total of £100,000 in a confiscation order, following a hearing at Bournemouth Crown Court. They must pay within six months or face an eighteen month prison sentence.
They were also fined £5,000 for each illegal employee – a total of £45,000.
These substantial orders and fines have come as a result of an effective joint operation between Dorset Police and the Home Office Immigration Enforcement and should serve as a strong deterrent to any person who currently employs – or intends to employ – illegal immigrants. These two men have profited greatly from employing illegal immigrants and these confiscation orders and fines highlight just how seriously such offences are taken."
– Detective Sergeant Andrew Kennard, Dorset Police Economic Crime Unit
Since 2008, officers have carried out four operations targeting illegal workers at the two branches of the Taj Mahal in Westbourne and Poole. During these raids we found 17 people who had no right to work in the UK and we have imposed civil penalties of £45,000 on the employers over the illegal staff."
– Carla Johnson, Home Office Immigration Enforcement
£145,000 fine for employing illegal workers
Two brothers who ran restaurants in Dorset have been ordered to pay £145,000 in confiscation orders and fines after pleading guilty to employing illegal immigrants at two curry houses.
Sahid Miah, 45, and Mortuja Miah, 42, ran two Indian restaurants – the Taj Mahal in Westbourne and Taj Mahal II in Poole town centre – and employed illegal immigrants at both addresses.
Warrants were executed at the two restaurants on occasions between 2008 and 2010 and, on average, over half of the staff present had not been granted leave to enter or remain in the UK.
The convictions came after a joint operation by Dorset Police and the Home Office Immigration Enforcement.
Advertisement
A specialist unit of Dorset Police detectives have successfully convicted a paedophile following an investigation in conjunction with US Homeland Security Investigations (HSI) in London.
A 29-year-old man from Verwood was sentenced to a total of five years imprisonment at Bournemouth Crown Court.
He pleaded guilty to eight counts of making indecent photographs of a child, five counts of distributing indecent photographs of a child, sexual activity with a child and arranging or facilitating the commission of a child sex offence.
POLIT are committed to targeting and bringing to justice those in Dorset who are sexually exploiting children over the internet. The message is simple and very clear; if you commit these crimes we will hunt you down, arrest you and bring you to justice. I also urge those abusing children to seek professional help from either their GP or another professional organisation. Targeting criminals in cyber space and safeguarding children from serious harm remains a priority for Dorset Police in 2014 and beyond."
– Detective Chief Inspector Chris Naughton

Dorset Police is also urging parents to be aware and alert to the signs of online grooming and abuse.

Parents are encouraged to visit the CEOP website for up-to-date advice on how to keep their children safe online.
Search underway for man missing without clothes on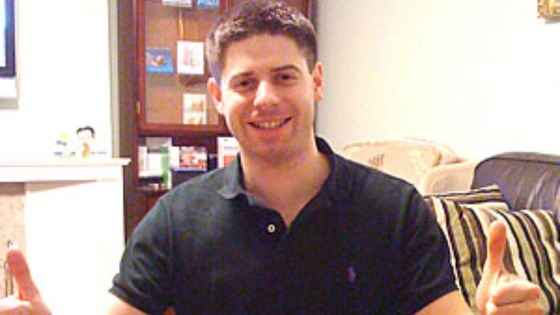 The father of a man who went missing on Monday 6 January is to make an appeal for his safe return this afternoon.
Aaron Fiveash, aged 36, is believed to have gone missing from his parents' home in Bournemouth without any clothes on. Dorset Police are holding a press conference at 4.30pm.
Aaron Fiveash is described as white, 5ft 11ins tall, of medium build and with short black hair.
Christmas drink drive campaign
48 people have been charged with drink and drive-related offences during Dorset Police's annual campaign.
This year anyone charged with a drink or drug driving-related offence during the campaign will have their name and court appearance details released to the media.
Dorset Police is reminding motorists there will be increased patrols and road side checks throughout the Christmas and New Year period.
It's really disappointing that so many people continue to not only put their own lives at risk, but also the lives of other innocent road users.I have seen far too many lives lost on the roads due to drink driving. Research has shown that even one drink can impair the ability to drive so please don't get behind the wheel after drinking any alcohol at all.Inspector Butler is also urging people to plan ahead over New Year and take simple steps such as booking a taxi, having a designated driver or arranging overnight accommodation."
– Inspector Matt Butler, of Dorset Police's Traffic Unit
West Country (W)
Two of the West Country's police forces are looking at how they can work together to save money.
Smaller budgets may see some services split between Dorset and Devon and Cornwall forces. A joint project team has been set up, but both forces say it shouldn't be seen as a full merger.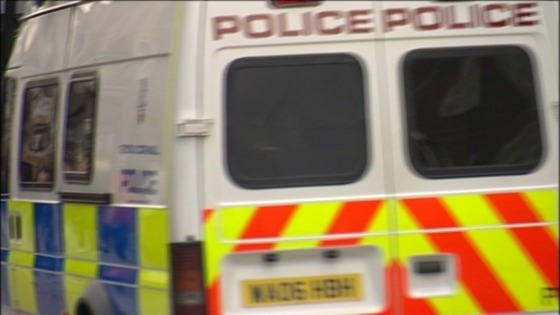 Advertisement
Online safety advice for parents
As part of the Countdown to Christmas campaign, Dorset Police is issuing online safety advice to parents across the south.
Children face several risks online such as accessing inappropriate websites, losing control over pictures and videos and communicating with strangers.
Online communication poses further risks concerning sexting, online bullying and grooming where control over these are lost once sent.
Internet Safety Officer for the Safe Schools and Communities Team (SSCT) Mark Howell advises parents to be vigilant of their children's online activities and suggests that parents encourage their children to show them how the websites work.
Discuss the risks and benefits of these sites. Children should know that if they are worried, they can talk to their parents or another appropriate adult. Parents need to be alert for the signs of online grooming or cyber bullying. Your child may be more private and secretive than usual. They may minimise screens, not engage with the family and spend long amounts of time on their mobile device or take the device to their bedroom."
– Mark Howell, Internet Safety Officer for the Safe Schools and Communities Team
Dorset Police are urging members of the public to be vigilant against bogus callers this Christmas.
Dorset Police is issuing advice to help reduce anyone's chances of becoming a victim of a distraction burglary or bogus callers.
Ensure that good locks and a door chain are fitted on doors
No large amounts of money should be indoors
Maintain the house/garden to not attract attention
Have regular contact with your neighbours and family members
Encourage everyone to adhere to the following advice when a caller is at their door
Consider the following:
LOCKED – Is the back door locked?
STOP - Am I expecting anyone
CHAIN – Put the chain on BEFORE opening the door.
CHECK – Ask for the caller's ID. Shut the door leaving the caller on the doorstep and phone the number in the phone book NOT the one on the card they give you.
Make sure the people you care about and your elderly neighbours are not vulnerable to bogus callers or distraction burglars this Christmas.

Victims of bogus callers or distraction burglaries are usually elderly and live by themselves.

The offenders will often work in pairs with one person acting as the distraction while the other enters the home.
– Inspector Richard Dixey of Dorset Police
Two dead in lorry crash
Two people have died after the car they were travelling in was involved in a collision with two lorries.
The crash happened on the A31 near Red Post between Wimborne and Dorchester. The stretch of road had to be closed for several hours following the incident yesterday afternoon.
Dorset Police are appealing for witnesses.
Christmas crackdown on drink-drivers
Dorset Police are launching their annual anti- drink drive campaign. Throughout the initiative there will be an increase in traffic patrols and roadside checks.
Load more updates
Back to top