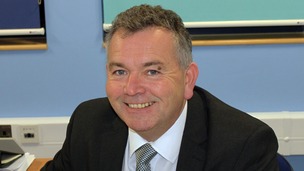 Dorset's police commissioner is considering taking on private sponsorship for his force in a bid to survive "austere times".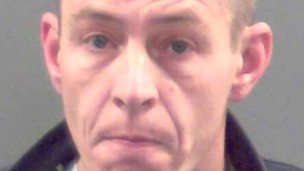 A burglar who stole jewellery belonging to a pensioner has been jailed for almost two and a half years.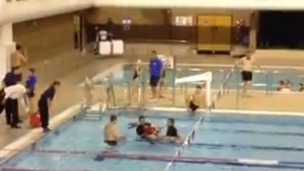 A team of police officers have jumped into a public pool to detain a swearing swimmer.
Live updates
Christmas crackdown on drink-drivers
Dorset Police are launching their annual anti- drink drive campaign. Throughout the initiative there will be an increase in traffic patrols and roadside checks.
Driver killed in Dorset crash
A 24-year-old man was killed when his VW Golf car hit a wall in the early hours of this morning. It happened at the junction of Southwell Road and Weston Street in Portland. Dorset Police are appealing for any witnesses to the crash to come forward.
Advertisement
Security firm trials police work
Video. A police force in the South is the latest in the country to use a private security firm to guard major crime scenes, such as murders and assaults, instead of constables. Martin Dowse reports.
Security firm trials police work
A private security firm will be guarding serious crime scenes in Dorset from now on.
Dorset Police are outsourcing this part of their security to Securitas in a four month trial. Police say officers can now concentrate on frontline policing.
The work our Crime Scene Officers conduct is of the highest standard, having been police vetted and specifically trained for such a role prior to any deployment. Our density of branch network and front line staff enables us to deploy with pace, professionalism and the reliability you would expect from an organisation of our strength, depth and expertise. We look forward to supporting Dorset Police in this way in the months and years ahead.
– Mike Clancy, South West Area Director of Securitas
Security firm trials police work
The private security firm Securitas Ltd will trial guarding major crime scenes so Dorset Police can go back on the front line.
Scenes of major crimes, such as murder and serious assault, were previously guarded by police officers taken from their day to day job.
But by getting the security company to guard the scene instead, between 2600 and 3600 hours will go back into police front line services.
Detective Chief Superintendent Mark Cooper, Head of Dorset Police Criminal Justice Department said, "Outsourcing has been tried and tested by other forces for a number of years and it has been found to be a very effective way of securing evidence."
Dorset police recruitment
Dorset police are beginning their recruitment campaign for police officers in remote communities.
The police is looking to build a team of rural specials who will work exclusively in more rural areas including Blandford, Gillingham, Dorchester, Sherborne and East Dorset.
The special constables are volunteer police officers who have the same powers as regular police officers, wear the same uniform and are issued with the same equipment.
They will be involved in a range of policing activities, including community events, targeted operations and specialist training.
Chief Constable Debbie Simpson said: "Our last campaign to increase the numbers of special constables in Dorset was very successful. We want to build on that success and boost our Special Constabulary even further."
Advertisement
Police appeal for publics help
Police want to speak anyone with information about a man who targeted an elderly couple and took their bank details and pin number over the phone. Dorset police have released this image of the man they believe posed as an officer last week. He has since withdrawn money from their account.
Fraudsters target elderly
Detectives are appealing for witnesses and anyone with information to come forward after an elderly couple was targeted by fraudsters in Poole.
The victims were at their home in Guernsey Road on Tuesday night when they received a telephone call from a man claiming to be a police officer from Bournemouth and Poole Police – this police officer does not exist.
He told them that two men had been arrested and were in possession of their bank details. Believing they were speaking to a genuine police officer, bank cards and pin numbers were handed over to a courier during the duration of the call. An amount of cash has since been withdrawn.
Similar scams have occurred recently where the offenders have claimed to be from BT. I cannot stress strongly enough that bank cards and pin numbers should not be given to anyone, no matter who they claim to be.

A real police officer would never ask for these items to be surrendered.

This incident is extremely distressing to those targeted and I am concerned that more people may have been affected. If you feel that you have been the victim of a similar offence I urge you to contact Dorset Police as soon as possible.
– Detective Constable Al Marks, Bournemouth and Poole CID
I am keen to speak to anyone who has information that can help with this investigation, if you know anything please come forward.

I ask the local community to be extra vigilant to this type of crime as the offender targeted vulnerable elderly members of the public.

If you receive calls of this nature report them to police by calling Action Fraud on 0300 123 2040. Please also pass this information on to friends and neighbours."
– Detective Constable Al Marks, Bournemouth and Poole CID
The parents of a 9-year-old girl who remains critically ill in hospital after being involved in a collision with a cyclist near a beach in Dorset have released her name.
Leila Crofts from Poole was seriously injured after being hit by the cyclist while she was crossing Pinecliff Road, close to the entrance of Branksome beach, at 2.25pm on Friday 26th July 2013. Her parents Chanine and Darren remain at her bedside.
Police appeal after car chase
Police in Bournemouth are appealing for information after a vehicle failed to stop when requested by officers and crashed into another car in the Kinson area of the town.
The blue Vauxhall Astra was driving along Turbary Park Avenue at around 6pm on Sunday, when it refused to pull over.
It was followed down Mandale Road where it mounted the kerb and drove down a narrow footpath.
Police then stopped and moments later the Astra hit a yellow Daewoo Matiz. The occupants of the Matiz, a woman and two young children, suffered minor injures.
The driver of the Astra and a passenger then got into another car and fled the scene.
I am appealing to members of the public for any information in relation to this incident, in particular details about those involved and their whereabouts.

The offending vehicle was driven in an extremely dangerous manner around a residential estate and failed to stop for police when requested.

Anyone with any information is urged to call Dorset Police in confidence on the non-emergency number 101 or Crimestoppers on 0800 555111.
– Sergeant Stuart Pitman
Load more updates
Back to top