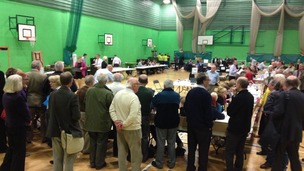 The Conservatives remain in control in Dorset despite some success for UKIP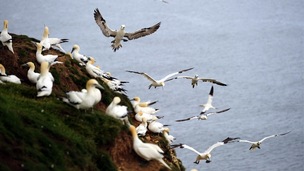 It could be days before the true scale of the pollution spill affecting sea birds on the south coast is known, wildlife experts said today.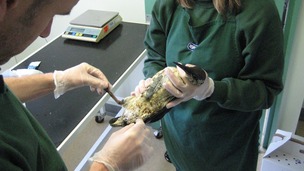 A change in wind direction could have killed thousands more birds after scores were found washed ashore along England's south coast.
Live updates
Region's wildlife disappearing
Wildlife vanishing from countryside
Click video. There's a stark warning that some of our most familiar wildlife could vanish from the countryside within decades. A comprehensive new survey by 25 conservation groups has revealed that 60% of species in our region are declining.
Birds, insects and mammals are all affected. Habitat loss and climate change among the causes. So is it too late to save the South East's wildlife? Malcolm Shaw has been finding out
Region's wildlife disappearing
Red Kites 'small success story of good conservation'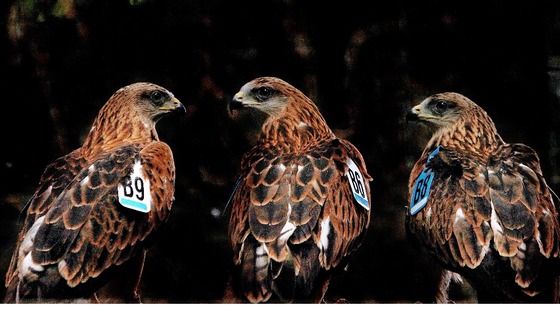 Conservationists say the successful re-introduction of red kites to Britain offers hope that other British species such as skylarks will be able to recover.
The red kites are a regular sight in Oxfordshire, Berkshire and Buckinghamshire after they were initially introduced to the Chiltern Hills in 1989.
Advertisement
Region's wildlife disappearing
Two thousand British species 'in serious decline'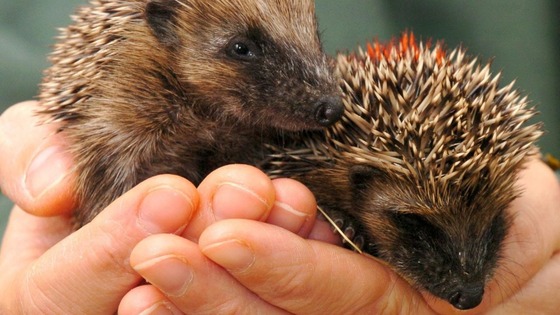 A major new study including researchers from Sussex and Dorset says that British wildlife is in a 'serious state of decline' with almost 2,000 species reducing in size over the past century.
The Butterfly Conservation in Dorset reports that three quarters of all butterfly species have seen a decline. The RSPB says that Britain has lost around 44 million breeding birds since the late sixties.
The State of Nature report featured research from 25 wildlife organisations across the UK.
Region's wildlife disappearing
National
Sir David Attenborough: Wildlife report a 'stark warning'
Sir David Attenborough, who is launching the Study of Nature report, called it a "stark warning" but also "a sign of hope".
Sir David said: "For 60 years I have travelled the world exploring the wonders of nature and sharing that wonder with the public. But as a boy my first inspiration came from discovering the UK's own wildlife.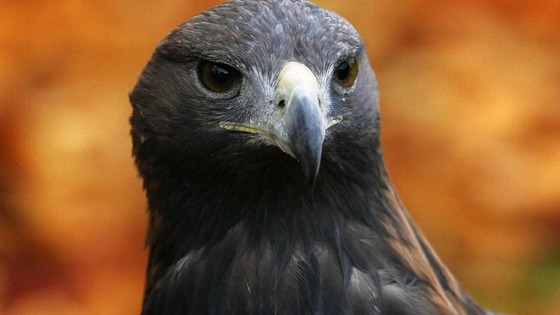 "Our islands have a rich diversity of habitats which support some truly amazing plants and animals.
"We should all be proud of the beauty we find on our own doorstep; from bluebells carpeting woodland floors and delicately patterned fritillary butterflies, to the graceful basking shark and the majestic golden eagle soaring over the Scottish mountains.
Four injured in gas explosion
Four injured in camping gas explosion
Dorset Fire and Rescue Service say that four people were injured when a camping gas cylinder exploded at a holiday park in Weymouth.
At 1836 firefighters from Weymouth and an officer trained in hazard materials and environmental protection were mobilised to reports of a camping gas cylinder explosion on a holiday park near Chickerell.

The fire out on arrival. Four casualties treated for facial and upper body burns, gas cylinder, 250g butane cylinder and camping stove and was destroyed by fire and an awning was melted by the heat.
– Statement from Dorset Fire and Rescue Service
ITV Meridian travel news
TRAVEL: Dorset - A350 blocked
We're receiving reports the A350 Bournemouth Road is blocked due to an accident near Park Hill. Traffic is at a standstill or slow moving between Blandford Forum and Poole.
Advertisement
Dambusters raid remembered
Amid the euphoria that followed the Dambusters raid in May 1943 was the sober realisation that the RAF had paid a high price. Fifty three airmen were killed, among them most of Charlie Crew.
Miraculously, one survived - rear gunner Fred Tees from Sussex. Correspondent Derek Johnson travelled to Germany with his nephew to find the crew and Fred's final resting place.
Dambusters raid remembered
Britain's last surviving Dambuster - George ''Johnny'' Johnson - talks to ITV News Meridian about the famous wartime raid Seventy years ago, and why he is unhappy at historians who claim it was not a success.
Dambusters raid remembered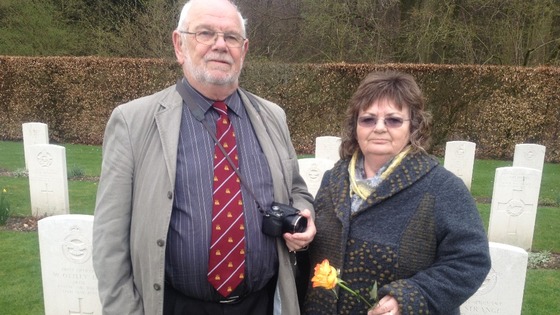 The Dambusters raid Seventy years ago has taken its place in British military history as a stirring tale of daring and courage.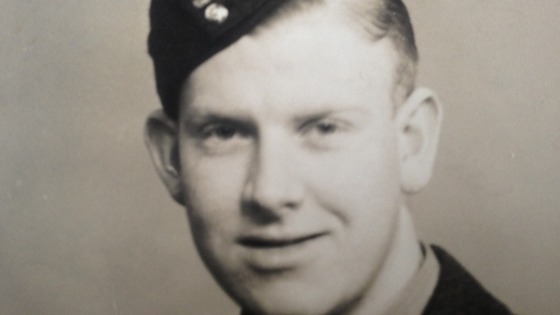 But the success of the raid on the great dams of Western Germany came with a high price for the RAF. Fifty three airmen were killed and eight of the nineteen aircraft lost.
Flight AJ/C and Charlie Crew were among the unlucky ones. Six of the seven airmen were killed when the Lancaster en route to the Lister dam crashed in Hamm.. The survivor was Fred Tees from Haywards Heath in Sussex.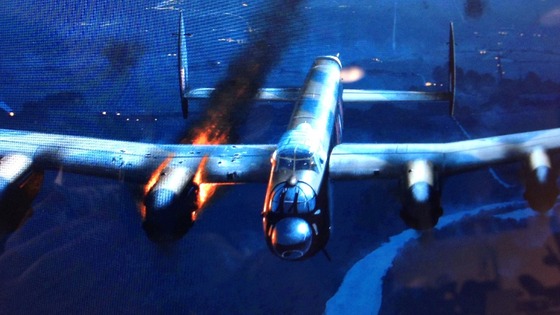 Our Correspondent Derek Johnson travelled Germany's Ruhr Valley with Fred's nephew Mick Tees and his wife Lyn to find the last resting place of Charlie Crew - and discovers a twist in the tale.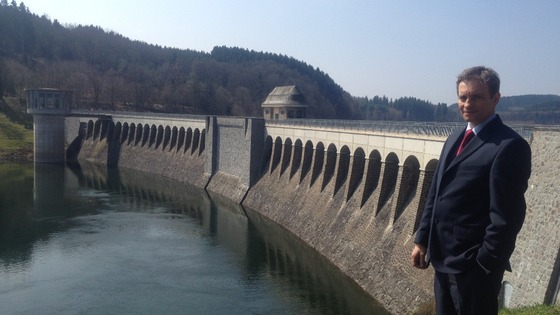 Dambusters raid remembered
Hundreds turned out for a service honouring the men of The Dambusters. It took place on the site of the former RAF West Malling airbase at Kings Hill in Kent, a place familier to Dambuster leader Guy Gibson.
We speak to Group Captain Patrick Tootal, author Robin Brooks and Dambuster veteran George Johnson. We also visit the grave of Dambuster pilot David Maltby and speak to two of his relatives, Mary and Jonathan Tapp.
Load more updates
Back to top