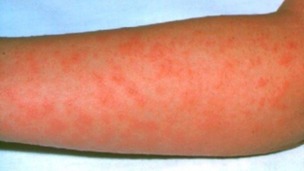 The lowdown on the bacterial illness that has seen an increase of 7,198 cases since last September.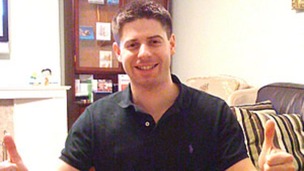 A search has been launched for a man who is believed to have gone missing in Dorset without wearing any clothes.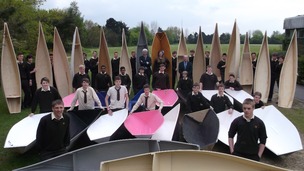 They design and build boats as part of their GCSE coursework.
Live updates
Controversy over Immigration Street show
A community has clashed with television producers over a new documentary being made in their street.
Filming for 'Immigration Street' is already underway on Derby Road in the Northam area of Southampton. It's being made by the same people who produced the controversial documentary 'Benefits Street' filmed in Birmingham.
The documentary makers say Derby Road has been chosen because more than half of residents were born outside of the UK. But some people in the neighbourhood fear the programme will cause tension and negativity. Richard Slee reports.
MH17 black box recorders arrive in Farnborough
The two black boxes from flight MH17 have arrived in Farnborough six days after the crash which claimed almost 300 lives. As some of the bodies were flown to the Netherlands from the crash site in Ukraine - the Dutch government asked for the UK's help in analysing the plane's data. Kate Bunkall sends this report.
Advertisement
A technician thought he heard an unusual squeaking noise when he was repairing a car in Bournemouth - little did he know it was nesting birds.
Jon Brooks was starting an oil change when he heard chirping and found the nest balancing underneath the car.
He scooped the nest onto cardboard before calling the RSPCA - who came to collect the three birds.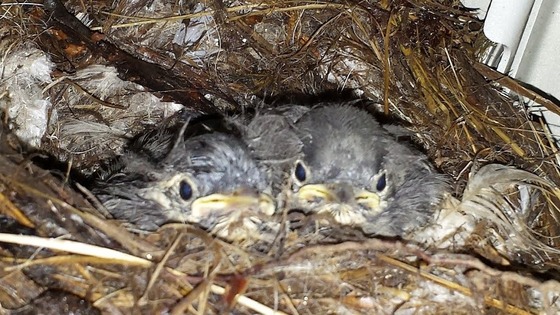 Inspector Hammond identified the birds as grey pied wagtails. They were very young nestlings, but had some feathers and were seemingly unscathed, despite having travelled under the car for about five miles to the dealership on Wallisdown Road."
The rescue organisation say that it is common for wagtails to nest in vehicles, having seen them come in on tractors and cars and even a boat.
Dorset Police are appealing for the public's help to find a man who went missing from Poole – with a picture of him being released.
Alan Allgood, aged 65, was last seen when he dropped his friend off at work at the retail park on Wallisdown Road at 12.50pm, Tuesday 22nd July .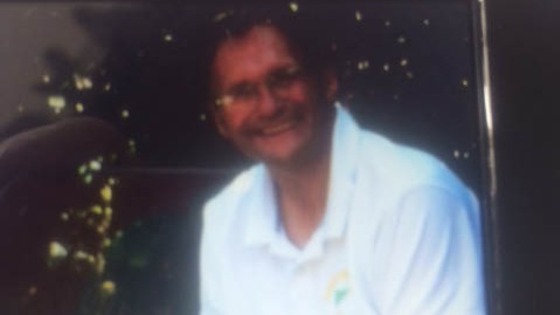 At 2pm the same day he sent a text message to this friend that indicated he was upset and may come to some harm.
Alan was driving his silver Vauxhall Omega car, registration number Y608WVV when he was last seen.
Everyone who knows Alan is very worried about him and would like to find him as soon as possible.

"Alan suffers from angina and has not got his medication with him. He is likely to be experiencing chest pain at this time and will need his treatment as soon as possible.

"Our enquiries have led us to believe that Alan may be in the vicinity of Wareham Forest or the surrounding area. An extensive search is being conducted by officers assisted by the NPAS helicopter, dog units and the voluntary organisations DORSAR – Dorset Search and Rescue – and Wessex 4x4.
– Inspector Steve White, of Dorset Police
Peaches Geldof inquest takes place today
The inquest into Peaches Geldof's death has found that she died after taking high purity heroin at her home in Wrotham.
There is an ongoing investigation into who supplied Ms Geldof with the heroin.
The last known movements by Peaches on Sunday 6th April saw Peaches post a picture with her mother onto 'Instagram'.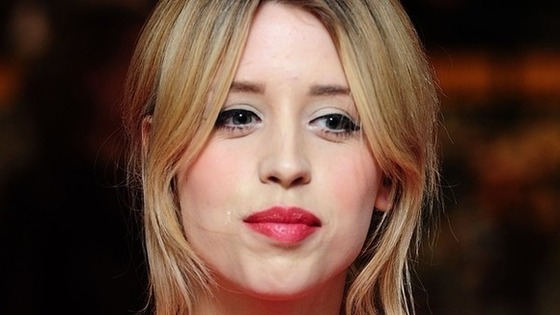 The last known contact Peaches had is at 7:45pm when she had a telephone conversation with a friend she had recently sent a message to.
Various people, including Thomas Cohen made attempts to contact Peaches as the evening progressed; Thomas made a call to Peaches that night but got no response.
On Monday 7th April, Thomas Cohen made repeated efforts to contact his wife but had no success.
He arrived at the home address with his mother where he went upstairs thinking that Peaches was asleep.
Thomas then located Peaches in a spare bedroom - where it became obvious to him that she was dead.
Peaches was located on the edge of a bed and was slumped forward onto the bed.
Peaches Geldof inquest takes place today
The initial assessment of the scene found that Peaches had taken heroin and collapsed and died on the bed.
Detailed searches of the whole premises took place and located heroin and various items used for the preparation and consumption of heroin.
Next to the bed was a box containing a capped syringe with a small amount of a brown fluid left in the main chamber and some residue/fluid inside the cap - which forensics have found to contain traces of heroin.
Persons taking heroin on a regular basis develop a tolerance to the drug, and such individuals can use doses that would be toxic, or fatal, to people with no tolerance. However, tolerance to heroin (and other opiate drugs) appears to be lost fairly rapidly when users cease to use the drug, and deaths commonly occur in people who have previously been tolerant and have returned to using heroin"
– Dr Harris
Advertisement
ITV Meridian latest weather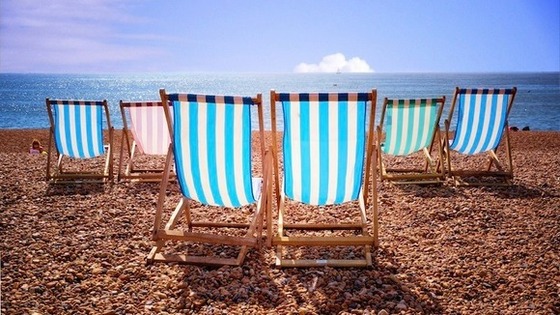 The South was the hottest place in the country yesterday and temperatures are set to reach sizzling highs again today
With a high of 30C (86F) expected in the south of England Britons will be bathing in warmer climes than parts of Portugal and Spain.
Yesterday's high of 29.9C (85F) in Solent, Hampshire could be beaten, according to the Met Office, which predicted highs will continue until the weekend.
The hot weather brings with it a risk of heavy downpours though, forecasters warned, adding that rain could hit the south west this week.
Detectives are appealing for information about an old human skull left at a church in Wareham recently.
The warden of Lady St Mary's Church on Church Green found the skull at approximately midday on Friday 11th July. It had been carefully wrapped in tissue paper and placed in a bag before being left outside one of the church doors. It may have been there for over 24 hours before being discovered.
Detective Constable Michelle Lawrence, of Bournemouth and Poole CID, said: "The skull appears to be very old and we are not treating this incident as suspicious at this time.We simply would like to identify where the skull originated from and to clarify in what circumstances it was found. Some houses near to church were built on parts of the old cemetery nearly 100 years ago and it is feasible that the skull may have been dug up in someone's garden. The person who found it may have wanted to do the right thing and left it at the church."
"I urge anyone who has any information about this to contact the police – we would just like to ascertain exactly what has happened."
Dorset summer drink & drug driving campaign sees 76 people arrested
So far, Dorset Police have arrested and charged 76 people with drink or drug driving-related offences.
They were pulled over as part of the Force's summer campaign.
Next month, 7 motorists are due in court.
The campaign will run until 31st July.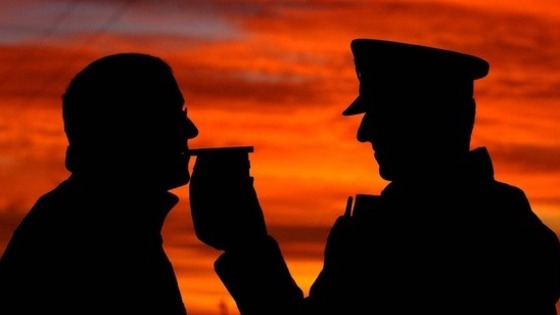 Passengers are the worst driving distraction
The worst driving distraction has been revealed in a nationwide poll as adult passengers.
In a survey of more than 18,000 people, 38% said their attention was diverted by other people in the car.
The survey asked "Have you been distracted, had a near miss or a crash caused by any of the following whilst driving over the past 12 months?" and found the more traditional distractions still pose the biggest threat...
Adult passengers – 18%
Twiddling with the radio – 16%
Children in the car – 14%
Operating the sat nav – 13%
Mobile phone conversation – 12%
Eating a sandwich – 9%
Drinking a coffee, water, etc – 7%
Texting – 5%
Emailing – 1%
Checking social media – 1%
Smoking – 1%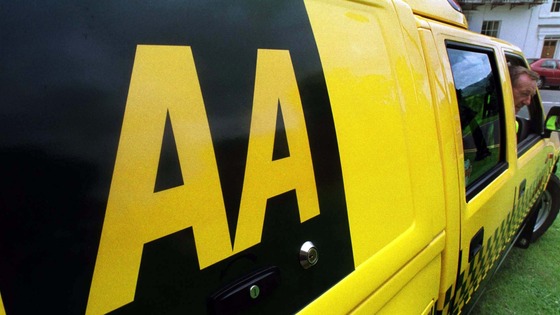 Overall, of the 6,867 respondents distracted, 548 had a near miss and 106 had a crash.
However, mobile phones, the only technology category in the 'impairment or distraction', showed a higher death rate compared to other in-car distractions.
The 17 deaths, set against a total of 548 casualties attributed to use of mobile phones, gives a fatality rate of 3%.
Although human distractions remain the biggest in-car threat, the figures for sat-navs and mobile phones give a warning for what might happen in the future as 'infotainment' and other technology become more commonplace.

The higher kill rate for mobile phone-related reported accidents provides a strong wake-up call.

The Transport Secretary has floated the idea of 6 penalty points for using a hand-held mobile.

If this proposal was backed by an information and enforcement campaign, it could begin to change the daily dangers that the majority of our members see with drivers texting and tweeting at the wheel."
– Edmund King, the AA's president
Load more updates
Back to top