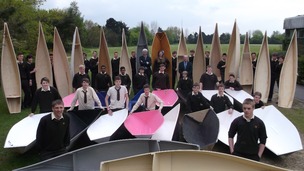 They design and build boats as part of their GCSE coursework.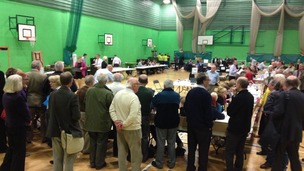 The Conservatives remain in control in Dorset despite some success for UKIP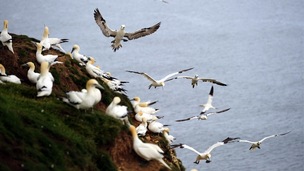 It could be days before the true scale of the pollution spill affecting sea birds on the south coast is known, wildlife experts said today.
Live updates
Two dead in lorry crash
Two people have died after the car they were travelling in was involved in a collision with two lorries.
The crash happened on the A31 near Red Post between Wimborne and Dorchester. The stretch of road had to be closed for several hours following the incident yesterday afternoon.
Dorset Police are appealing for witnesses.
Oldest poppy sells for £6,300 at Dorset auction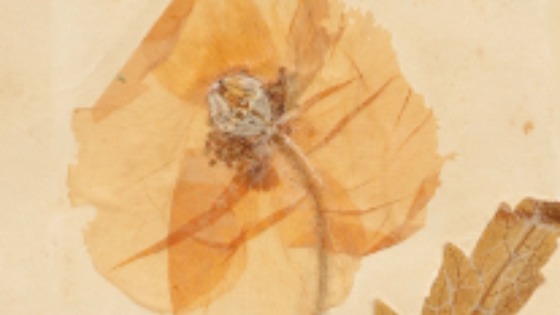 The oldest surviving poppy from the battlefields of the First World War has sold at a Dorset auction for £6,300. The poppy went under the hammer at Duke's auction house in Dorchester, 97 years after it was picked from front line trenches by 17-year-old Private Cecil Roughton.
Cecil was serving in the trenches of Arras in northern France in 1916. Private Roughton pressed the bloom in the pages of his notebook. The poppy was sold for more than six times its estimate.
Advertisement
Police find a prosthetic arm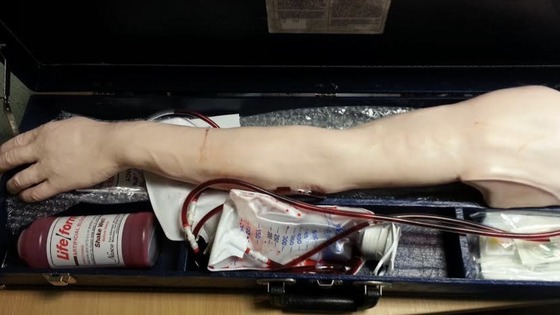 Police are trying to trace the owner of a prosthetic arm.
Detective Constable Adam Woolman, of Bournemouth CID, said: "During the course of an investigation police recovered a number of items from a second hand shop, including this arm. I believe this item may have been in a vehicle, either on or around November 25.
"It is a Nasco Life/form Advanced Injection Arm and is used for the training of taking blood samples from patients. Enquiries have already been made with local hospitals.
"It is an unusual article and we hope that someone recognises it and can help us to find the rightful owner."
Two hospitalised after fire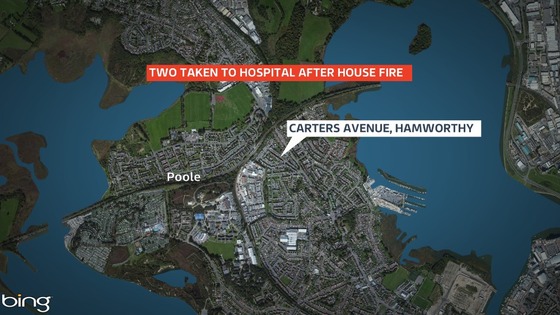 Two people were taken to hospital after a house fire in Poole during the early hours. The fire broke out at 1.40am today in Carters Avenue, Hamworthy. Four fire crews attended the scene after the fire started in a first floor bedroom. Two people were taken to hospital as a precaution.
Dorset Fire and Rescue said a working smoke detector alerted one of the occupants who then assisted the other to safety. The spokesperson added: 'Without the presence of the smoke detector the outcome would have been far worse.'
Funeral of Dorset composer
John Jenkins who is a music director and was a friend of Sir John Tavener paid tribute to the late Dorset composer today.
Funeral of Dorset composer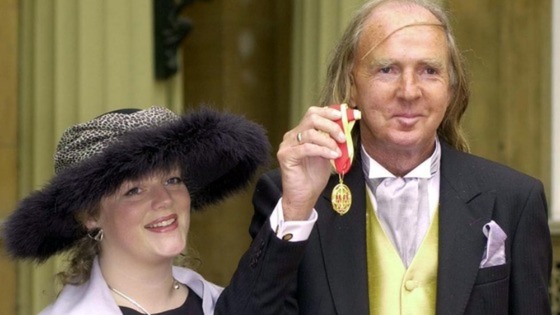 The funeral of the renowned composer Sir John Tavener has taken place this morning at Winchester Cathedral.
The 69-year-old was one of the country's most celebrated contemporary composers with his music performed at the funeral of Diana Princess of Wales.
Advertisement
300 homes remain without gas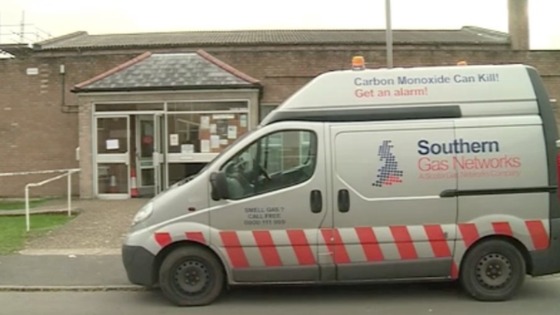 The energy supplier Southern Gas Networks has said it is continuing with its attempts to reconnect homes and businesses that were cut off from their gas supplies in Lytchett Matravers in Dorset on Sunday. Around 1200 properties were affected, with 300 still cut off last night.
A spokesperson has released this statement:
"We made significant progress last night, restoring gas supplies to over 75 per cent of homes. Our engineers began visiting the remaining homes this morning to reconnect supplies and we are hoping to restore gas to all affected properties by lunchtime.
"If you are out when our engineer calls, they will leave a card with our contact details. Please call us on 0845 070 1431 and we'll arrange for an engineer to revisit your property... All our engineers carry ID cards and we would encourage you to check the identity of anyone calling at your home.
"Our incident centre in the Village Hall has reopened this morning, where our Customer Service team is on hand to help with any questions or concerns. You can also speak to our engineers on site or call our 24-hour Customer Service team on 0845 070 1431.
"You will be compensated for your time without gas. After the first 24 hours, you will receive £30 for each 24-hour period you are without gas. This will be paid to you automatically through your gas supplier and appear as a credit on your next gas bill.
"We would like to thank everyone once again for their patience and co-operation during our final push to restore gas supplies in Lytchett Matravers."
300 homes remain without gas
Around three hundred homes and businesses in Lytchett Matravers in Dorset are still without gas due to a mystery fault. In total twelve hundred were cut off on Sunday, higher than the 600 or so originally reported. Southern Gas Networks says its engineers are working to restore power.
Teams will be visiting the properties without gas this morning.
300 homes remain without gas
More than six hundred properties in Lychett Matravers in Dorset have lost their gas supplies. Engineers from Scotia Gas Networks are investigating the problem. The firm's teams have visited more than 450 homes to turn off gas supplies at the meter during their checks.
Residents have been advised not to attempt to use their gas while the investigations are taking place. The supplier says once it is safe to reconnect supplies, engineers will call at homes to carry out further checks. There is an incident centre at the Village Hall, High Street, Lytchett Matravers.
Portable electric appliances are available for cooking and heating for those who are elderly, disabled, chronically sick or have young children or other special needs. These can be obtained by calling 0845 070 1431 or contacting the supplier's staff on site.
Puppy stolen in Dorset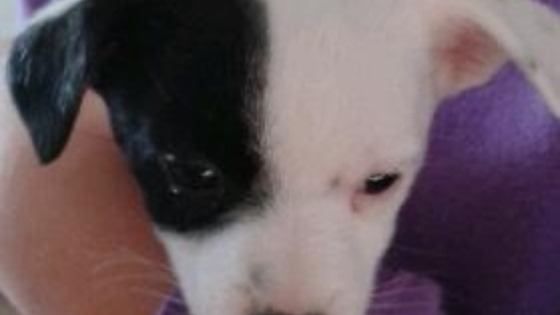 Detectives in Bournemouth are appealing for witnesses after a puppy was stolen during a burglary in the Charminster area of the town.
It's believed to have happened sometime between 12.50pm and 2.45pm on Thursday 21st November at a house on Richmond Park Road.
The offenders forced entry into the property and made an untidy search inside before making off with the puppy, two bicycles, a laptop computer and various games consoles.
The dog is a 10-week old Jack Russell called Buddy, described as white all over with a black patch over his right eye.
No arrests have been made.
Load more updates
Back to top