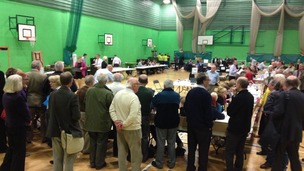 The Conservatives remain in control in Dorset despite some success for UKIP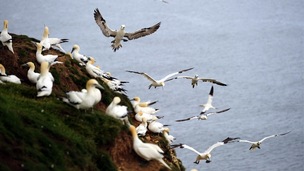 It could be days before the true scale of the pollution spill affecting sea birds on the south coast is known, wildlife experts said today.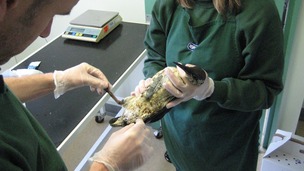 A change in wind direction could have killed thousands more birds after scores were found washed ashore along England's south coast.
Live updates
Dambusters raid remembered
The Dambusters: Testing the bouncing bomb
70-years-ago today more than a hundred men flew on a mission that became known by their nickname - The Dambusters. 19 Lancaster bombers set out from RAF Scampton in Lincolnshire to attack a series of dams in Germany's industrial heartland with a newly-invented bouncing bomb.
Two of the main dams were badly damaged but despite that success eight of the aircraft were shot down and more than 50 crew killed. The bomb itself had been tested amid great secrecy in the New Forest in Hampshire and off the coast of Kent and Dorset.
In the first of three pieces, our Correspondent Derek Johnson takes a look at how this extraordinary device came into being and at the man whose genius dreamed it into being.
He speaks to Mary Stopes-Roe, the Daughter of Barnes Wallis and Bob Payne and Ant Larkins, who saw the bouncing bomb tests.
Dambusters raid remembered
Alex Bateman - author of ''No 617 Dambusters Sqn'' - talks about the men who set out on the famous wartime raid on the night of May 16th 1943.
Advertisement
Dambusters raid remembered
The men of 617 Squadron set off Seventy years ago this week on a mission which has become one of the most famous in British military history.
Village evacuated after gas leak
Residents returned to their homes after gas leak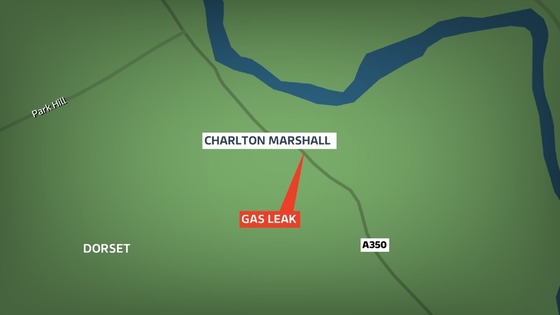 5 homes in a village in Dorset had to be evacuated overnight when a car hit a gas main. The vehicle crashed into roadworks in Charlton Marshall. People have now been allowed to return to their homes.
Village evacuated after gas leak
Domestic gas leak under control
5 homes in a village in Dorset had to be evacuated overnight after a car hit a gas main, causing a leak. The vehicle crashed into roadworks in Charlton Marshall just before 2am. Homes in the surrounding area were evacuated as a precaution and people were back in their homes just after 3am.
Village evacuated after gas leak
Village closed after gas main ruptured
A350 both ways closed due to accident between A354 (Blandford St Mary) and B3075 Louse Lane (Spetisbury).
A vehicle has collided with roadworks in Charlton Marshall and struck a gas main causing it to rupture. As a result, the road through the village is closed, and local residents have been evacuated.
Advertisement
The South from outer space
Stunning images of the South from an astronaut
Click video: A Canadian astronaut has become a global star, sharing stunning images of earth from the International Space Station via Twitter. Many of Commander Chris Hadfield's photos show a very different view of the South. Andrew Pate reports.
Steam engine crashes into hotel
Steam engine crashes into hotel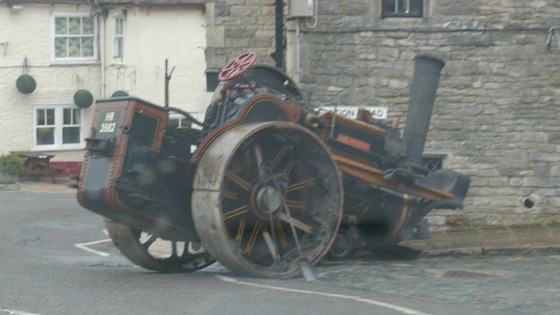 This is the moment a steam engine crashed into a Grade II listed hotel in Dorset. The engine was travelling past the Bankes Arms in Corfe Castle yesterday when it clipped the side of the building. No one was hurt.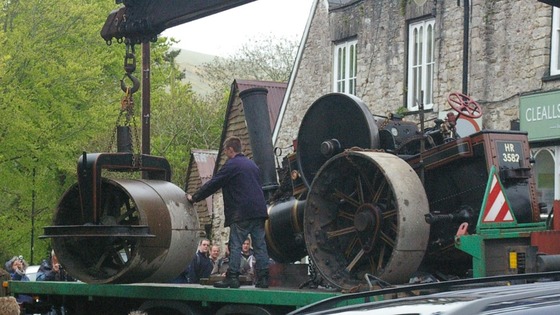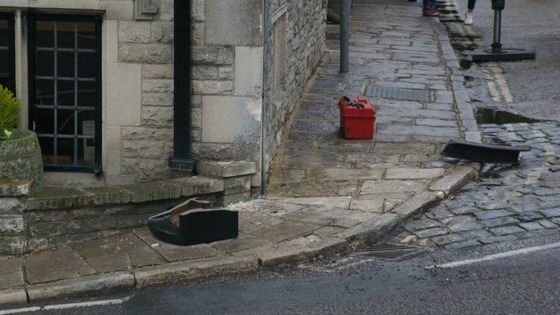 Four jailed for burglaries
Four men jailed for their part in burglaries
Four men were today sent to prison for their part in a series of 23 burglaries in which around £160,000 worth of property was stolen across Hampshire, Sussex and Dorset.
A total of five men were charged with conspiracy to commit burglary, and pleaded guilty to a number of separate offences of burglary when they appeared before Southampton Crown Court on April 18th this year. The fifth will be sentenced at a later date.
This is a great example of cross-border working with other forces to deliver a strong message that the police will support businesses in tackling burglary –more important than ever in this difficult financial climate.
– Detective Inspector Dave Storey
This is an excellent example of the way in which different forces work together to target offenders who operate across force boundaries committing serious crimes. Through our combined efforts we have succeeded in bringing these offenders to justice and I hope that the significant sentences received by the defendants send a strong deterrent message to similar offenders.
– Detective Inspector Richard Dixey, Dorset Police
£2 million to fill in potholes
£2 million government funding to fill in potholes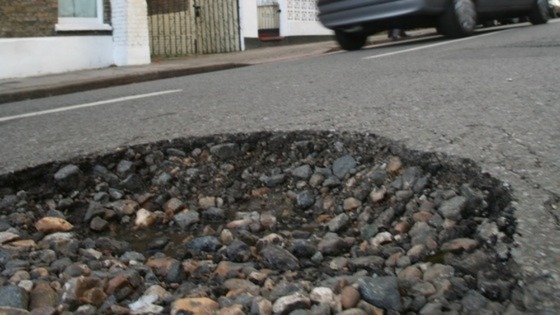 Drivers in Dorset have something to celebrate after the county council was awarded more than £2 million to fill in pot holes. Road defects have risen by 50% over the past year.
Andrew Martin, Head of Operations for Dorset Highways, said: "We have at our disposal the latest processes, such as velocity and infra red patching techniques, which offer us a more cost-effective method of repair and will ensure the available budget is spent wisely."
Load more updates
Back to top