Commuters now find their daily rush hour struggle is more stressful than going to the dentist or moving house, a major new survey reveals.
Read the full story ›
More than 200 people in Cheriton near Folkestone have paid their respects to those affected by the earthquake in Nepal. A two minutes silence and a candle lit vigil have been held in memory of those who've lost their lives:
Advertisement
Rail passengers have faced a second day of disruption because of chaos last night at Waterloo when a person was hit by a train.
There have been minor delays on some lines because trains were in the wrong place following the problem. Hundreds of thousands of passengers were stranded when all services were halted during the rush hour last night.
Meanwhile South West Trains has issued an apology this morning.
We are very sorry for the serious disruption that many of you will have faced whilst travelling on our services yesterday. This was due to two significant incidents at critical locations on our network.

The first incident occurred at approximately 1130, when we received a report of a person being struck by a train on the lines between Wimbledon and Surbiton. Due to the unfortunate nature of these incidents, emergency services had to close all lines in both directions for two hours to conduct investigations. During this time, many trains were unable to reach their destinations for many hours. This not only affects the trains in service at the time of the incident, but also has a knock-on effect to following services. For example, a train crew that should have been working on a train departing London Waterloo at 15:00 will not yet have arrived at London Waterloo at 15:00 as they will have been working on a previously delayed train.

We worked quickly to divert and alter trains in order to reduce the cascade effect of these delays, however the lines between Wimbledon and Surbiton are essential for us to deliver a full train service, and so their closure led to significant disruption for both long-distance and suburban services.

While we were recovering the service in order to run punctually during the evening peak, we had a second significant incident at Clapham Junction, where a train developed a fault and became unable to move forward. It had stopped across the key junction which serves the Windsor lines. The 'Down Windsor Slow', 'Down Windsor Fast' and 'Up Windsor Fast' lines were all closed for two hours from 16:25. This meant that all trains to Reading, Windsor & Eton Riverside, Twickenham, Ascot, Staines and Hounslow were unable to get to and from London Waterloo.

This incident compounded the earlier delays across the whole of the network. While both incidents were managed as quickly as possible, many train crews were unable to reach their trains to begin or continue working, and the stock for the evening peak departures was unable to reach Waterloo. Many trains were therefore delayed departing Waterloo, and many were then unable to enter a platform at Waterloo.
– South West Trains
Rail passengers across the South are being warned of severe disruption over the bank Holiday weekend.
The South West Trains network will be affected as many platforms at Waterloo will be out of action to allow for a major track upgrade.
Southeastern rail passengers will also face delays. More work in the London Bridge area will mean diversions and longer journeys.
Network Rail say it s part of the £6.5 billion project to improve service from Kent and Sussex to London.
Anyone travelling to London faces longer journeys and major changes to services.
On April 25, 2009 Bournemouth beat Grimsby 2-1 to preserve their status in the Football League - Steve Fletcher scored the winner.
Steve Fletcher now has a stand named after him and works for the club as a scout.
Manager Eddie Howe started his professional career with the club and, after leaving for Portsmouth, such was his popularity that fans raised money online to pay for his return.
Howe was made player-coach at the age of 29, retiring from football in 2007 because of injury. He lost his job when Kevin Bond was sacked but returned under a new regime and would go on to become the manager himself.
Howe's overall record for Bournemouth is played 243, won 126, drawn 49, lost 68.
In Bournemouth's history, a 116-year one, they have played in or below the third tier for all but five years.
Bournemouth were Harry Redknapp's first club as a manager. He took charge of them for nine years, overseeing 464 games - the most he has managed any team.
Last season's 10th-placed finish in the Championship was their best-ever - until now.
Advertisement
Bournemouth manager Eddie Howe has spoken of his pride at the journey his side has made in recent years.
I am an eternal pessimist and we still have a game to play, but... It's been incredible, it really has.

This club was heading nowhere, out of business, and it's been such a short turnaround. A lot of people have put hard work in, the fans have put their hands in their pockets.

You don't achieve anything on your own. It's taken a monumental effort from the players and the management team. This is a joint achievement.

I can't even think about that (the Premier League). I want to savour this.
– Eddie Howe
When asked if the Championship title still remains a priority, Howe added:
"The title matters, we'd love to win it."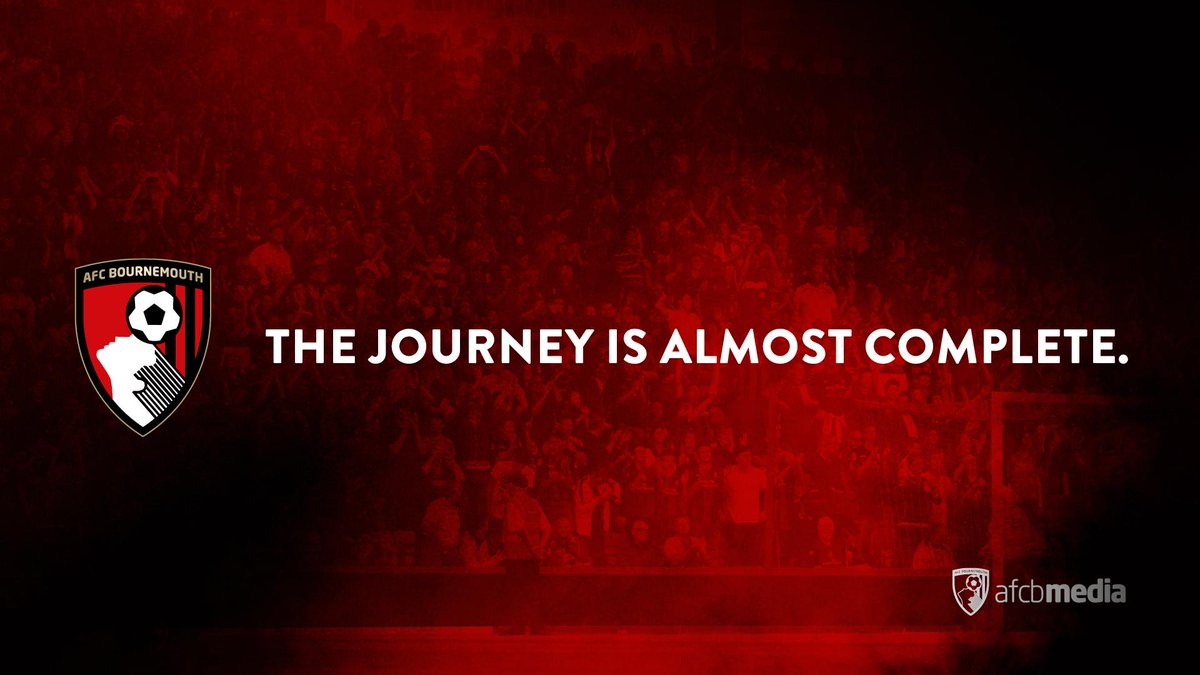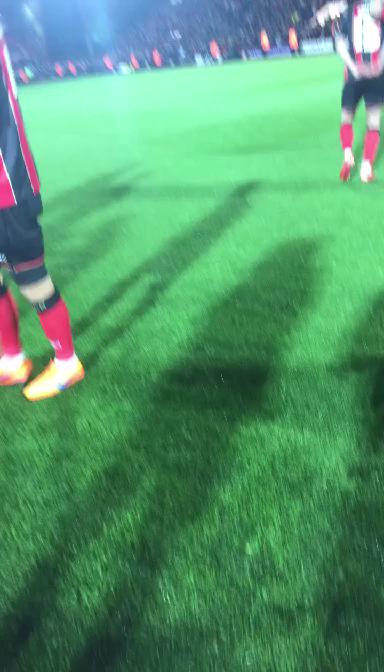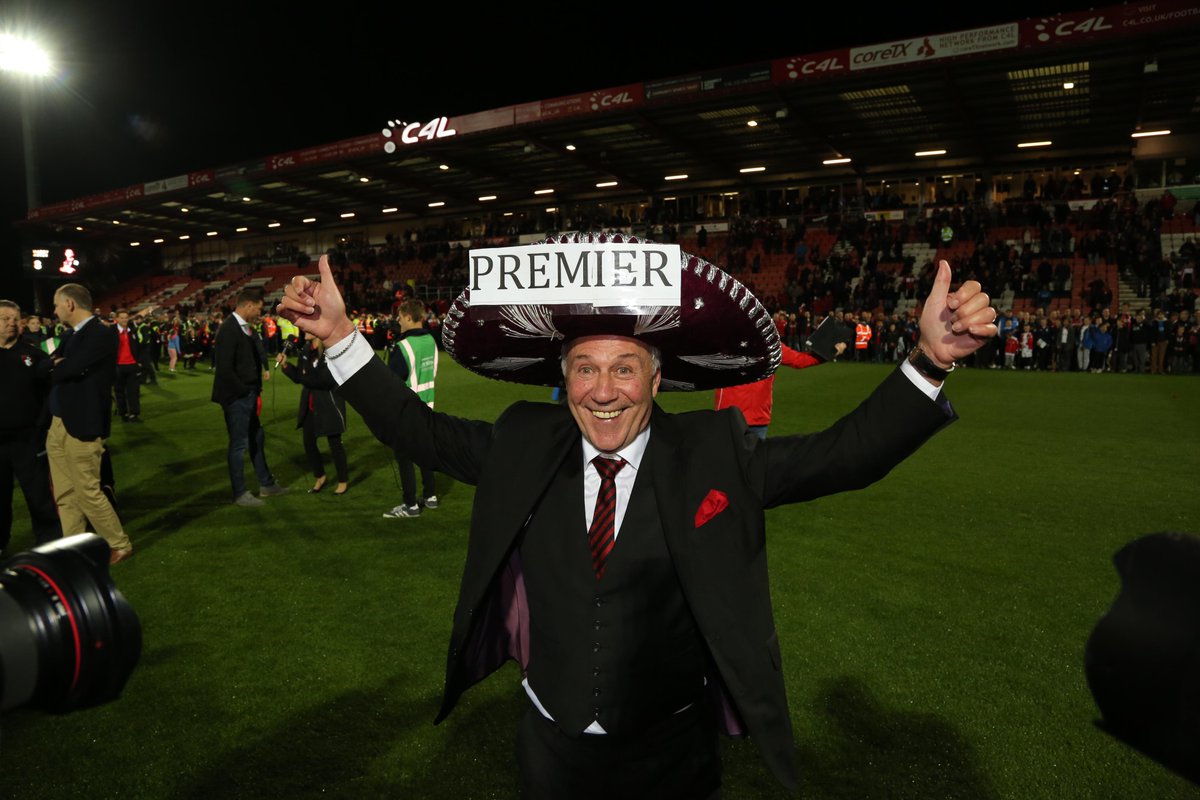 Bournemouth will play in the Premier League next season for the first time in their 116-year history after cruising past 10-man Bolton 3-0 in front of a disbelieving Dean Court.
Eddie Howe's men were cut adrift at the foot of the Football League in 2009 but only a virtually impossible swing in goal difference on the final day would deny the Dorset-born manager from clinching the third promotion of his managerial career with the Cherries.
Goals from Marc Pugh, Matt Ritchie and Callum Wilson sparked incredible scenes of celebration amongst the home fans.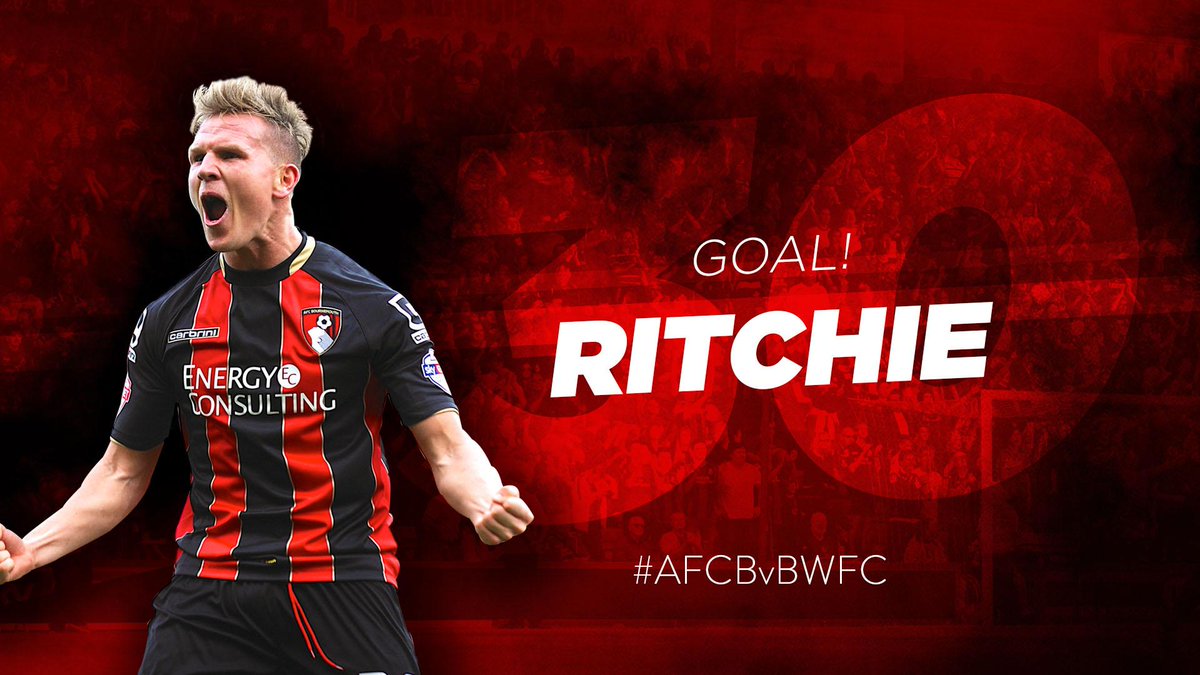 Bournemouth have gone 2-0 up against Bolton. They scored two goals within the space of a few minutes, thanks to Marc Pugh and Matt Ritchie.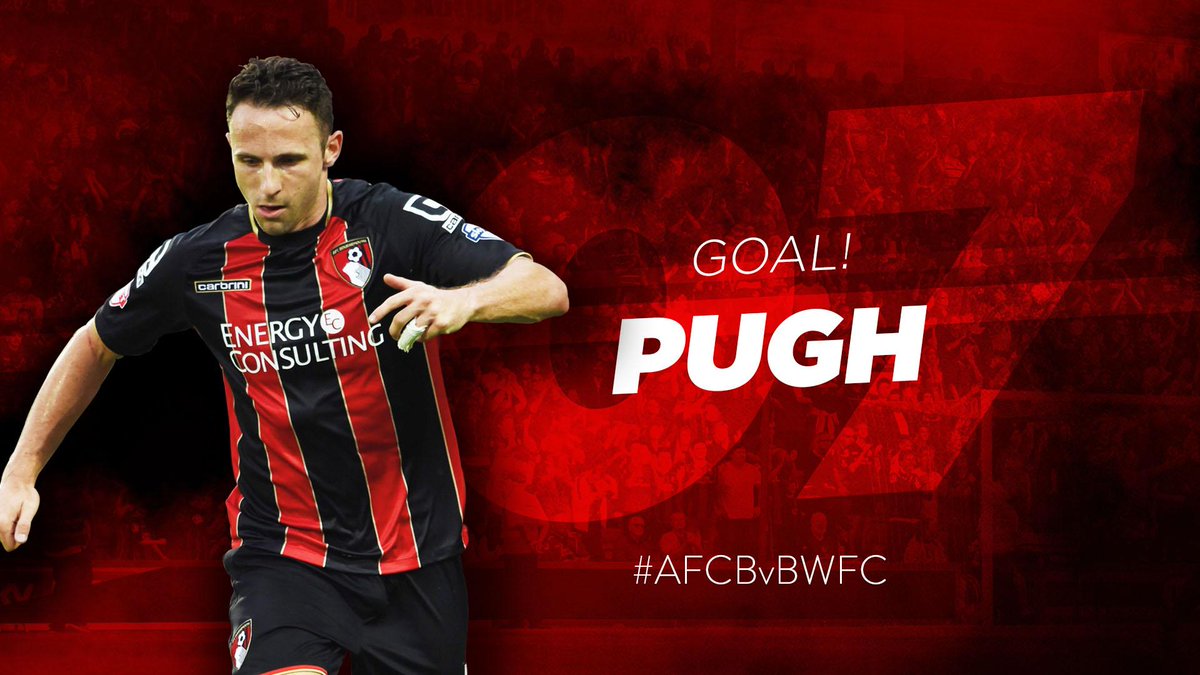 Load more updates