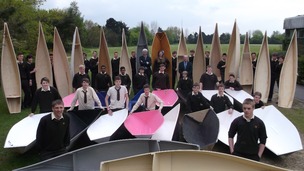 They design and build boats as part of their GCSE coursework.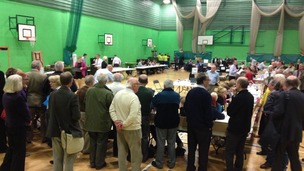 The Conservatives remain in control in Dorset despite some success for UKIP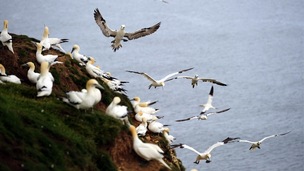 It could be days before the true scale of the pollution spill affecting sea birds on the south coast is known, wildlife experts said today.
Live updates
Specialist eye care for children
More children across the county are set to benefit from a 'gold standard' vision check provided by the Royal Bournemouth Hospital (RBH) Eye Unit.
The unit currently provides checks to 5,000 children in 100 schools across the area, but it will now extend its specialist service to 7,500 children across 190 schools in accordance with government 'health for all children' guidelines.
Testing the schoolchildren's vision and eye-muscle balance, the team will be on the lookout for children displaying problems such as squint, uncorrected long-sight, short- sight, astigmatism and amblyopia (laziness in the vision of one eye).
Dorset charity helps rescue dogs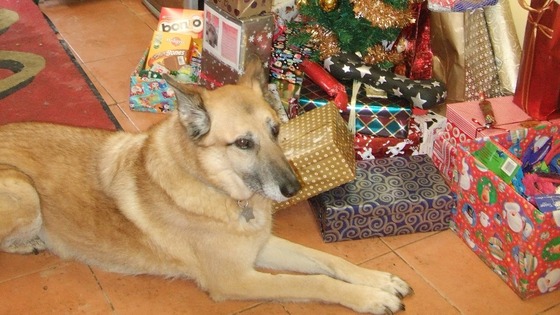 A animal charity in Dorset is appealing to the public to bring joy to a rescue dog by donating a box of goodies.
Margaret Green Animal Rescue in Blandford is asking the public to fill a shoebox to give to rescue dogs at Christmas.
Louise Keeling, who works for the charity, said: "This time of year is always difficult for us. We see an increase in animals coming into our care during the festive season and less people looking to give a rescued pet a forever home.
"If you would prefer to make a shoe box for a cat or chicken, or a larger animal such as a horse, pony or sheep, we have all of these animals in rescue at the moment and many more."
The public are invited to drop off their shoeboxes at either Margaret Green Animal Rescue Centre, Lincoln Farm Rescue and Rehoming Centre for dogs and Church Knowle Animal Sanctuary and Visitor Centre is just behind Corfe Castle, near Wareham.
Advertisement
Oldest paper boy to retire
He's been a paper boy for so long that in actual fact he's no longer a boy - but a pensioner. But Ted Ingram is so spritely that he's still doing his daily paper round - at the grand old age of 94.
Well Ted is more used to delivering the news, but now he's making it. You see after 71 years he's decided to call it a day and put his feet up. Duncan Sleightholme has been to see him.
160 sheep stolen
Police are appealing for anyone with information to come forward following the theft of sheep from a field near Wareham.
160 sheep were stolen between 8am on Saturday 2nd November and 2.30pm on Monday 4th November at a field next to the A352 between Wool and East Stoke.
No arrests have been made.
The thieves would have needed a good understanding of livestock and used a large vehicle, possibly a six or eight wheeler type lorry, to move the sheep.

I am appealing to witnesses and anyone who may have seen any unusual activity in the area around this time.

All the sheep had colour markings and were electronically tagged. If anyone has been offered sheep in unusual circumstances or for very low prices please contact the police on 101."
– Police Constable Adam Taylor, of Wareham Police
Anti-social behaviour drop
Verwood Police say crime and anti-social behaviour has dropped significantly following a targeted operation.
Dorset Police launched Operation Keeper after a spike in reports of crime in Verwood.
The Police together with East Dorset District Council agreed to the use of dispersal powers under the Anti-Social Behaviour Act 2003 which allows officers to direct anyone behaving inappropriately from the area.
Police Constable Andy Robertson from Verwood Safer Neighbourhood Team said: "Total recorded crime in Verwood halved from 58 reports in July 23 to 27 in August 2013.
"We also saw a dramatic fall in the number of reported incidents of anti-social behaviour in the hot spot areas of the recreation ground and Potterne Park between July and September."
"The feedback we have received from the public has been excellent."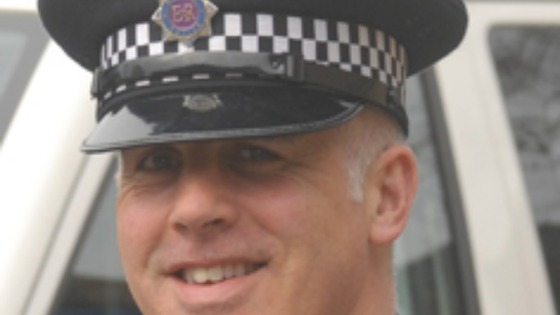 Cerne giant's Movember mouser
The Cerne Abbas Giant has a new look. In support of Mo-vember, the Dorset landmark is sporting a moustache.
The giant will wear the grass moustache for the next month. Movember aims to raise awareness of the health risks facing men by encouraging people to be sponsored to grow a moustache. The giant's moustache is 12 metres long.
Advertisement
Nursing home in administration
A 31-bed nursing and residential home in Dorset has been placed into administration ahead of going up for sale.
Julie Palmer and Simon Campbell, of business recovery specialists Begbies Traynor, have been appointed joint administrators for The Old Rectory Nursing and Residential Home, run by DAH Healthcare Limited, in Langton Matravers, near Swanage.
The care home, whose 21 residents have not been affected, puts its woes down to cash flow difficulties resulting from historical occupancy rate and staffing issues. However, the business is continuing to trade, thanks to a range of stabilisation measures taken by the administrators.
Man rescued from marshland
Coastguards have rescued a missing man from remote marshland near Weymouth last night. The 62-year-old man had been missing for more than 24 hours when he was found using infra-red heat seeking equipment on board the Portland Coastguard helicopter.
The Wyke Coastguard Rescue Team and members of Dorset Search and Rescue hiked over rough terrain to get to the man and prepare him to be winched to safety. He's now in hospital suffering from suspected hypothermia.
Maddy Davey, watch manager at Portland Coastguard, said: 'This was a tricky rescue operation, with teams working in the dark and in an inaccessible area of land. But through working together with other rescue organisations, we were thankfully able to locate this man and take him to safety.'
Body recovered off Dorset coast
A body has been recovered off the Jurassic Coast in Dorset. Portland Coastguard and the RNLI helped Dorset Police in recovering the body from the waters between Durdle Door and Lulworth Cove yesterday. Police have not released any further details.
Prince at Poundbury 20 years on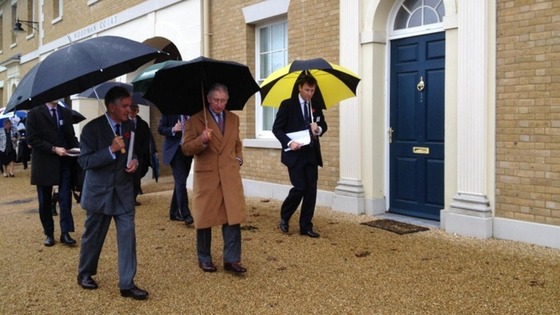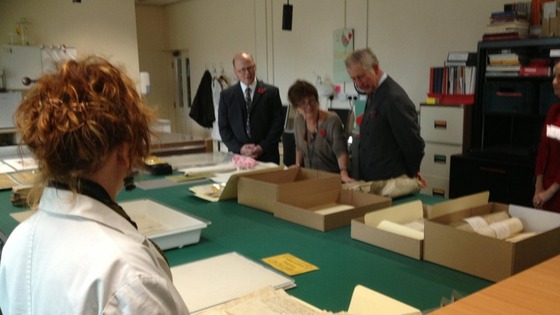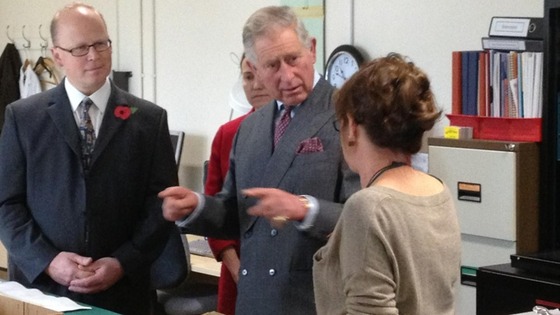 Load more updates
Back to top