Our service is currently suspended due to adverse weather conditions. Please call 01983 717717 for immediate service updates.
Strong winds mean flights may be subject to delay & cancellation. Check your flight status with your airline: http://t.co/hoGvk7noFX
Advertisement
Driver and riders are being warned to take extra care to avoid collisions with deer during the rutting season
Road safety organisation GEM Motoring Assist deer are on the move as October is breeding time, and that means deer will be more prevalent.
They added that deer are at their most active at dawn and dusk, so their activity coincides with times when the roads are at their busiest, through the morning and evening rush hours.
It's believed there's a deer population in the UK of more than two million, and recent research shows around 75,000 are involved in vehicle collisions each year, with 10,000 killed instantly.
The human death toll from deer collisions ranges between 10 and 20 annually, and industry estimates put the cost of damage to vehicles alone to be at least £17 million.
Service is suspended on Hovertravel between Ryde and Southsea due to adverse weather conditions.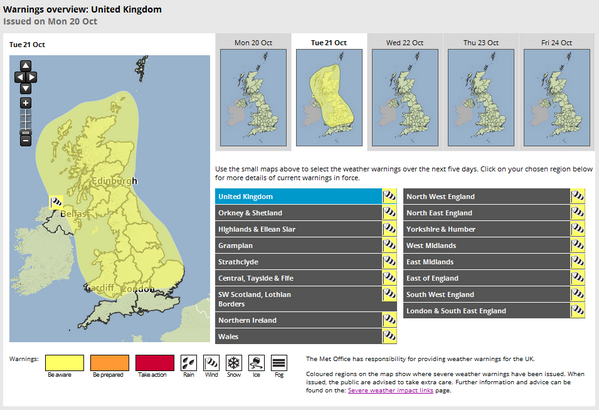 Heathrow is advising passengers to check before they head to the airport as the tail end of Hurricane Gonzalo brings heavy rain and strong winds.
Gusts of up to 80 miles per hour are expected and the Met Office has issued a "yellow" weather warning. Up to 10 % of flights could be cancelled.
Advertisement
Relatives of eleven people killed in a shipwreck near Weymouth have been remembered in a ceremony - seventy years on.
Nine Royal Naval personnel and two coastguards were killed when a landing craft was swept on to Chesil Beach in rough seas.
We spoke to researcher Philip Chappell who explains why those who lost their lives should not be forgotten.
Load more updates