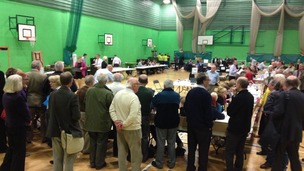 The Conservatives remain in control in Dorset despite some success for UKIP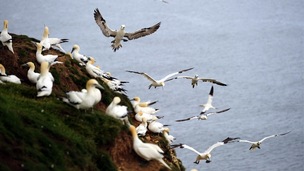 It could be days before the true scale of the pollution spill affecting sea birds on the south coast is known, wildlife experts said today.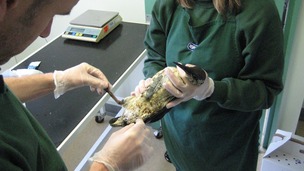 A change in wind direction could have killed thousands more birds after scores were found washed ashore along England's south coast.
Live updates
Family appeal to missing man
Family appeal to missing man: "We love you dearly"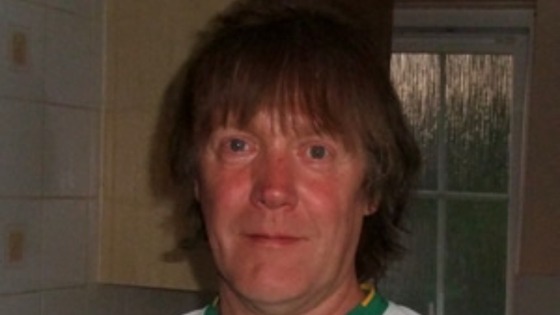 The family of man from Poole who has been missing for nearly three weeks are appealing for him to make contact. Richard Gibbons, 54, was last seen at his home in the Alderney area. Police say a man fitting his description was seen getting off a bus in Wareham a fortnight ago.
Speaking out to Richard, his family said: "We love you dearly but understand that you may not wish to return home or wish us to know your whereabouts, but please make contact with someone to say that you are safe and well."
Local elections in Dorset
West Country (W)
Labour claims they are "gaining trust" in Dorset
Labour gained five seats in Weymouth & Portland on Dorset County Council. Spokesperson Rachel Rogers says it shows the party is gaining the trust of the public in the south of England.
Advertisement
Local elections in Dorset
West Country (W)
Dorset Tories say votes for UKIP helped Labour
Ian Bruce, the Conservatives spokesman in Dorset, blamed voters opting for UKIP for allowing Labour to win seats from the Conservatives on the new look County Council..
Deadly leak worst in decades
2,400 birds killed in "worst pollution incidents in decades"
More than 2,400 birds were killed in two chemical leaks off the south coast in February and April. The RSPCA say it's one of the worst marine pollution incidents in decades and was caused by boats discharging a substance called polyisobutene, also known as PIB, in the sea.
To date 18 species of birds have been affected, the majority being guillemots and most washed up in Dorset. The death toll exceeds that of the Napoli incident off the coast of Devon in 2007.
Adam Grogan from the RSPCA said: "The dumping at sea of this lethal chemical must be stopped.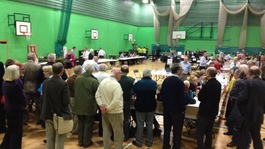 The Conservatives remain in control in Dorset despite some success for UKIP
Read the full story
Local elections in Dorset
West Country (W)
Conservatives keep a grip on Dorset
The Conservatives lost two seats but still won 27 of the 45 seats on Dorset County Council.
Conservatives 27
Lib Dems 12
Labour 3
Labour & Co-operative 2
UKIP 1
Advertisement
Olympic hall moves to Dorset
Olympic dining room becomes new school building
A building, once part of the Olympic athletes dining room at London 2012 has become a temporary creative arts block at a Dorset school.
The building, the size of two football pitches, includes a 450 seat theatre, art classrooms, a dance studio and music rooms.
The art block at Lytchett Minster Upper School near Poole was hit by lightning during the Christmas holidays and destroyed by fire.
It's taken an emergency response team from Dutch temporary structure specialist De Boer just 45 days to complete the building in time for A Level and GCSE exams this summer. Today it was officially opened by Olympic shooting gold medallist Peter Wilson. Luke Castiglione has been to take a look.
Olympic hall moves to Dorset
Olympic Village dining room opens at Dorset school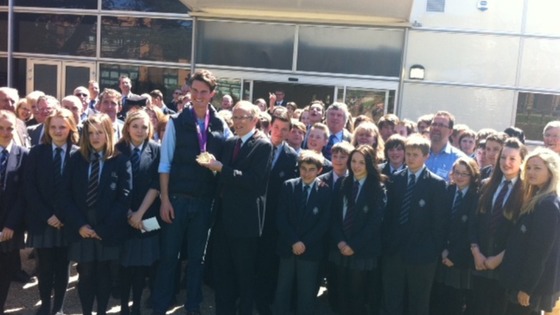 London 2012 shooting Gold Medallist Peter Wilson is to open a creative arts centre at Lytchett Minister School in Dorset.
Just weeks after the school's multi-million pound creative arts centre was destroyed by fire, students have moved into a specialist new facility that was part of the Olympic Village.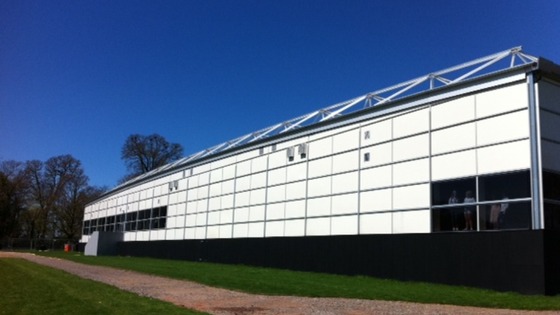 The new building was part of the athlete's dining room in the Olympic Village at London 2012 and it is the size of two football pitches. 17,000 atletes ate there every day and 50,000 meals were served in it.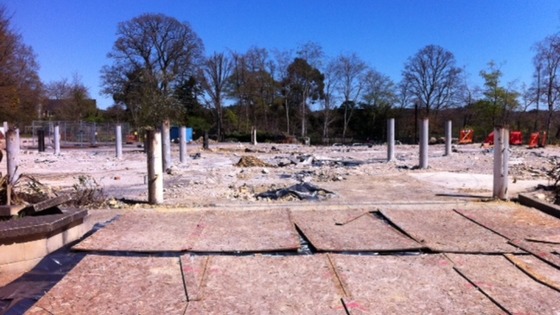 Measles Vaccination Catch-up
In response to the outbreak of Measles in Wales, NHS England has unveiled its plans to vaccinate in the ITV Meridian region. GPs in Dorset, Hampshire, Wiltshire and on the Isle of Wight will offer the MMR jab to 10 to 16 year olds who haven't previously had it.
Landslides in Dorset and Hants
Huge crack appears on top of Barton-on-Sea cliffs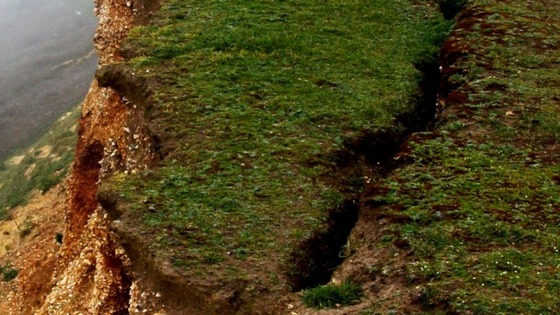 Walkers are being told to avoid the coastline at Barton-on-Sea in Hampshire, where an enormous crack has appeared at the top of the cliffs.
Load more updates
Back to top