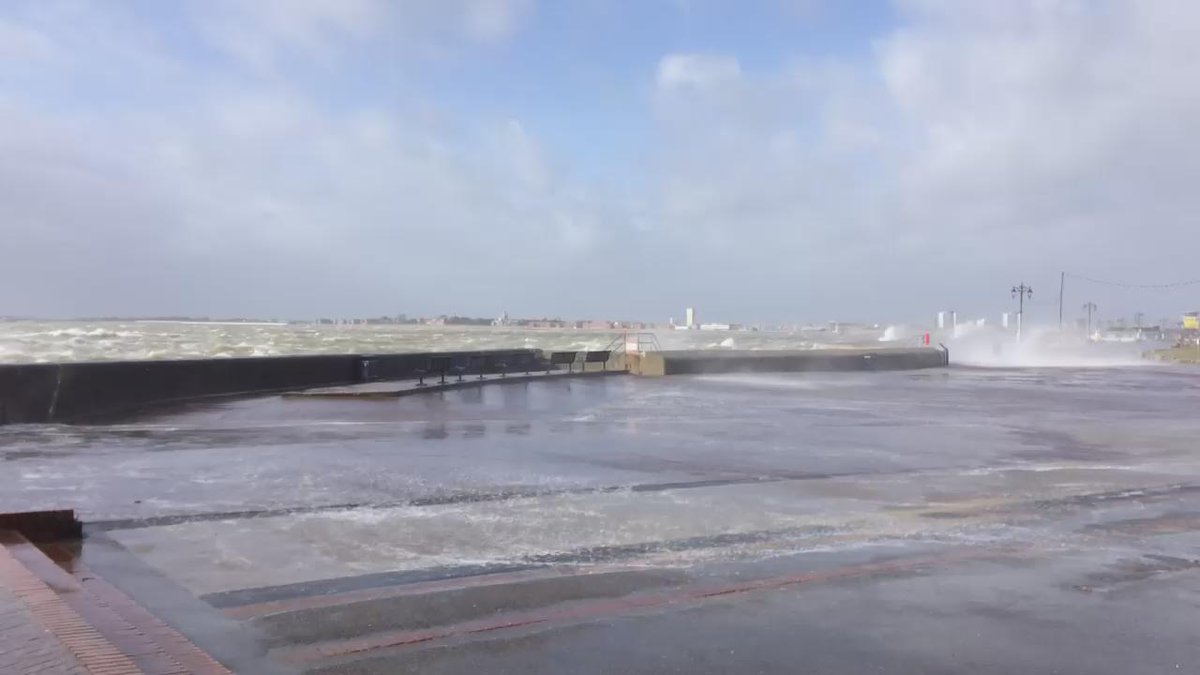 Service suspended on South West Trains between Ascot and Martins Heron due to fallen tree on the line.
All lines are currently blocked. The problem is expected to continue until around 13:00.
Advertisement
The fierce storms and torrential downpours at the end of last year contributed to the wettest month in the UK since records began - despite record warmth for a December.
ITV News Meridian is working with insurance bosses, to investigate whether homeowners who escaped the floods will see a rise in premiums. And how much those who were flooded can expect to pay.
We'd like to know if you're concerned about the cost of rising insurance premiums. Take part in our online poll.
Sorry, this content isn't available on your device.
Sandbanks ferry services are currently suspended after high winds hit the south.
Storm Imogen has caused damage across the south. This video shows fallen tree in River Park in Winchester. Forecasters are predicting more strong winds later today.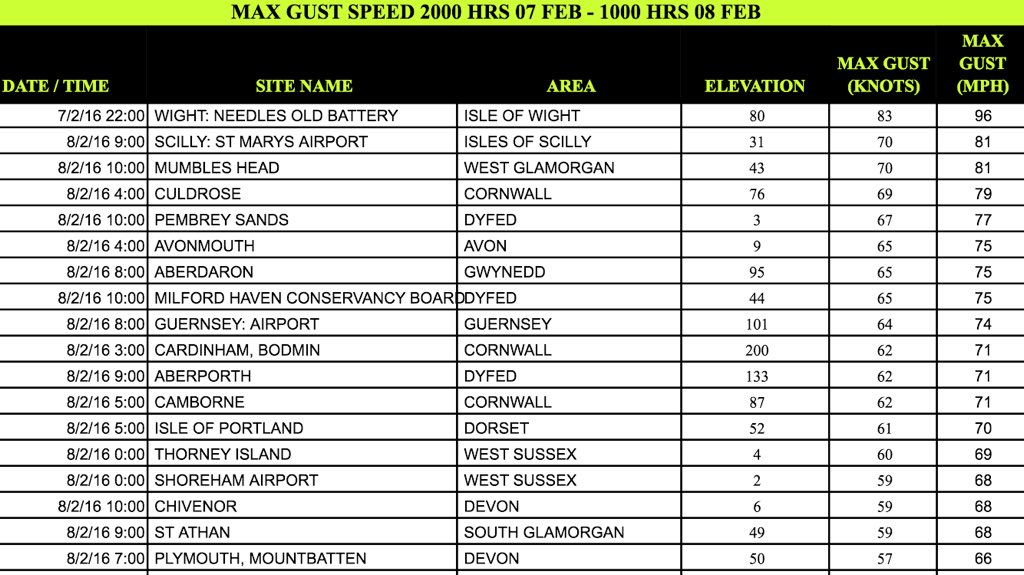 Advertisement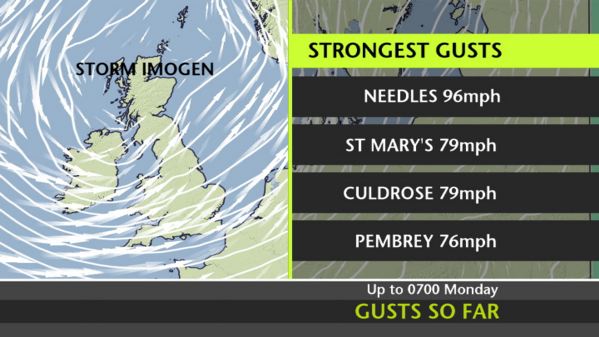 This video captures Storm Imogen pounding the south coast last night.
Jordan Watts, 22, and Aimee Galmoye, 19, both from Leigh Park filmed this footage at Clarence Pier in Southsea.
Highways England warned motorists in southern England to check forecasts and road conditions before travelling due to strong winds forecast up to 6pm.
The A35 running along the south coast between Devon and Hampshire has been closed by Dorset Police in both directions between the A354 and B3150 near Dorchester due to flooding, the agency added.
It said on its website that as a result of the strong winds, Highways England has issued a severe weather alert for "high-sided vehicles, caravans and motorbikes, which are advised to take extra care when travelling, due to the increased risk of vehicles being blown over".
Load more updates