Boris Johnson and Maidenhead MP Theresa May are leading a pack of at least 10 senior Conservatives tipped to be contenders in the battle to succeed David Cameron.
The Brexit campaign frontman summoned friendly Tory MPs to his Oxfordshire home on Sunday in likely preparation for a run at the party's leadership, as the Home Secretary was reportedly sounding out colleagues.
Mrs May is thought to be the main contender to take on the former London mayor and a plot dubbed "ABB" (Anyone But Boris) has reportedly begun, organised by ministers and aides loyal to Mr Cameron.
Other challengers could also include pro-Remain MPs Sajid Javid, the Business Secretary, Education Secretary Nicky Morgan, Work and Pensions Secretary Stephen Crabb and Energy and Climate Secretary Amber Rudd who represents Hastings and Rye.
Despite once saying the Health Secretary brief was his "last big job in politics", South West Surrey MP Jeremy Hunt is also reported to be among those considering a shot at the leadership.
Prominent Brexit campaigners Andrea Leadsom, minister for energy and climate change, and work and pensions minister Priti Patel are expected to stand, according to reports.
Meanwhile former defence secretary Liam Fox was the first potential contender to break cover, admitting he is "thinking about" standing to replace Mr Cameron.
Mr Johnson was pictured welcoming Remain campaigners Jake Berry, Amanda Milling and Ben Wallace, alongside Leave's Nigel Adams to his Oxfordshire home on Sunday.
Mrs May, touted as the "stop Boris" side's candidate, was also reported to be canvassing support among MPs ahead of the battle to replace the PM.
She has been silent since Friday's bombshell EU referendum result sent shockwaves through Britain's political system as the country questioned how Brexit could be delivered.
Mr Cameron announced his intention to leave Number 10 in the wake of the referendum defeat and said he would like his successor to be in place by the time of the Tory party conference in October.
Advertisement
There's a warning the Brexit vote could delay a decision on expansion at Gatwick Airport. Campaigners say the Prime Minister's resignation may well stall plans to make an announcement early next month.
It was previously suggested that ministers could announce a decision on whether to expand Heathrow or Gatwick before the summer Parliamentary break at the end of July.
But David Cameron's announcement that he will step down by October following the Brexit vote could mean a further delay in the process.
A large branch came down and blocked a road near the car park in Westfield Close, Wimborne at the weekend.
Residents heard cracking noises and called the police who arrived just before the branch came down closing the entrance to the car park. No one was injured and no cars were damaged.
The Council were called to clear away the fallen tree.
Cloudy with patchy rain and drizzle this evening. Mild tonight, then dry with plenty of sunny spells tomorrow.
Read the full story ›
Advertisement
Last night's torrential downpours caused flash flooding in Kent. 17 properties were affected in Ightham as well as ice floes in Kemsing.
Read the full story ›
Mostly dry and bright this afternoon with cloud building and rain arriving from the west later.
Read the full story ›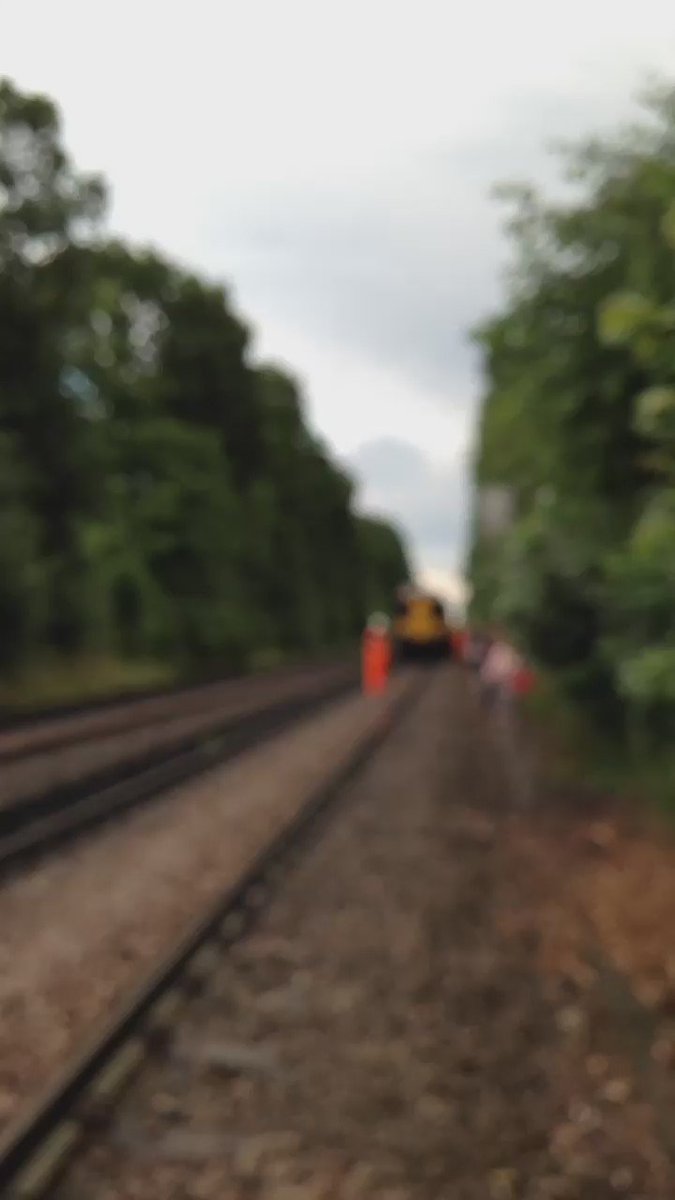 The Met Office has issued a yellow weather warning - with more rain due in the next few hours. The warning is only issued until the late afternoon.
Load more updates