David Johns (@davidjohns_itv)
It's been described as the biggest eyesore in Dover but work to remove it from the landscape is finally underway.
Burlington House is being demolished but not in the usual way. The thirteen storey office block in Townhall Street is full of asbestos so needs to be stripped from the inside out. David Johns has been to see how the process will happen.
He speaks to demolition contractor Eric Rosay and Kevin Charles from Dover District Council.
Tumbles and excitement as Prince Harry visits a school in Kent. Here's a full round up of today's events with Tom Savvides.
Advertisement
Pupils from the Duke of York Military School in Dover were left speechless after a surprise visit from Prince Harry.
Read the full story ›
Prince Harry surprised students at Duke of York Royal Military School in Dover.
He inspected the school's ceremonial parade and presented the pupils with medals.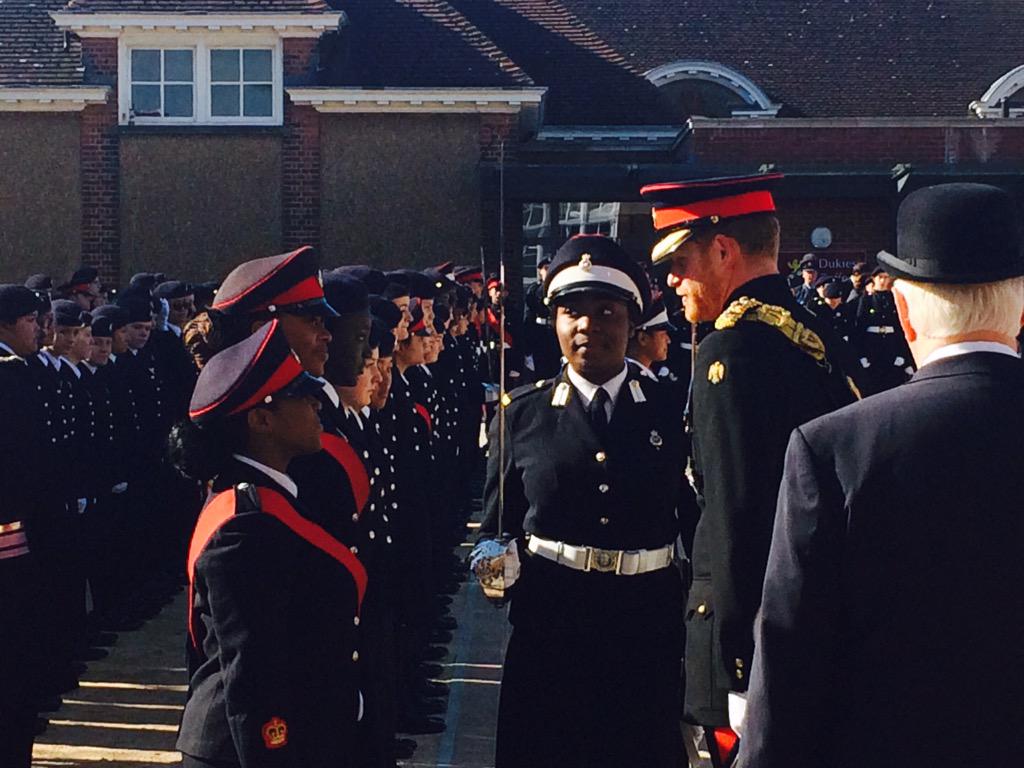 Prince Harry has surprised students with an unexpected visit to the Duke of York's Royal Military School in Dover.
He is expected to review the school's ceremonial parade, inspect the student guards and present school medals to pupils.
Advertisement
Dover and Canterbury made it into the top 10 most miserable towns and cities in the UK. But do you agree?
Read the full story ›
Kent County Council and Highways England have come up with proposals costing £468million to reduce the impact of Operation Stack
Read the full story ›
It's one of the busiest shipping lanes in the world but it's also home to important wildlife. A study has found that the Dover Strait between England and France isn't just a gateway for business but also a vital habitat for wild and marine life. The findings of the survery will now be used to ensure that the varied nature of the area is preserved for future generations. This report from Tom Savvides includes interviews with Chris Drake from Kent County Council, landscape planner Kate Ahern and Will Wright from Kent & Essex Inshore Fisheries & Conservation Authority.
Archaeologists are searching for clues to Dover's past in the biggest dig the town has seen in decades.
Read the full story ›
Load more updates