Prince Harry surprised students at Duke of York Royal Military School in Dover.
He inspected the school's ceremonial parade and presented the pupils with medals.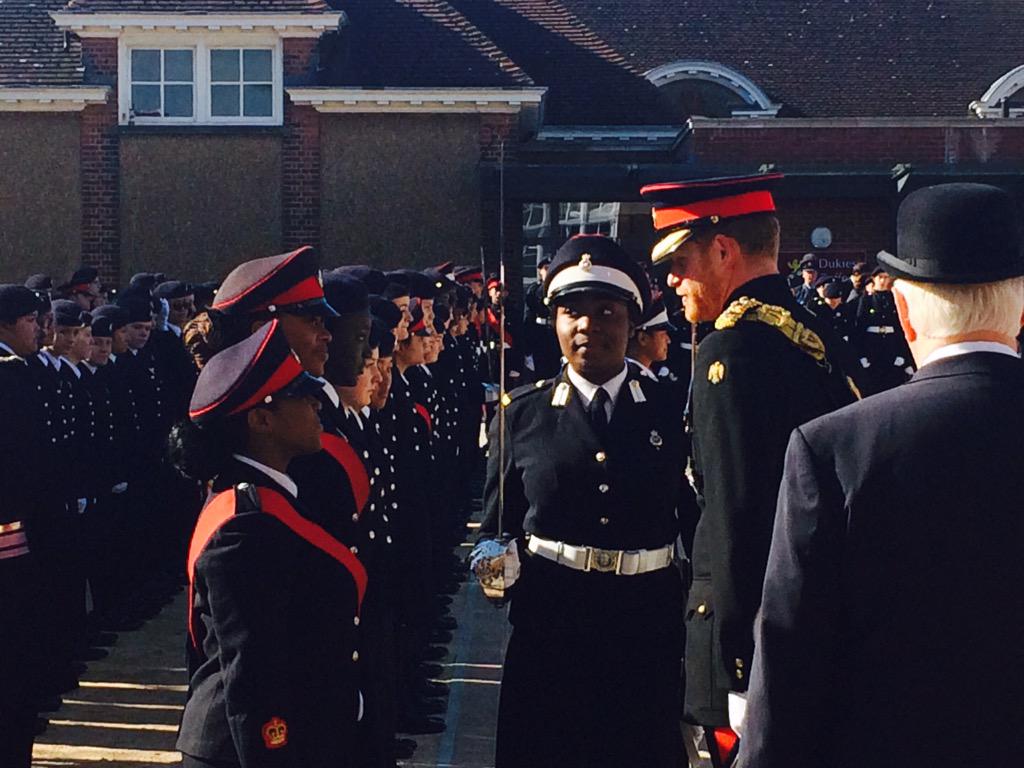 Prince Harry has surprised students with an unexpected visit to the Duke of York's Royal Military School in Dover.
He is expected to review the school's ceremonial parade, inspect the student guards and present school medals to pupils.
Advertisement
Dover and Canterbury made it into the top 10 most miserable towns and cities in the UK. But do you agree?
Read the full story ›
Kent County Council and Highways England have come up with proposals costing £468million to reduce the impact of Operation Stack
Read the full story ›
It's one of the busiest shipping lanes in the world but it's also home to important wildlife. A study has found that the Dover Strait between England and France isn't just a gateway for business but also a vital habitat for wild and marine life. The findings of the survery will now be used to ensure that the varied nature of the area is preserved for future generations. This report from Tom Savvides includes interviews with Chris Drake from Kent County Council, landscape planner Kate Ahern and Will Wright from Kent & Essex Inshore Fisheries & Conservation Authority.
Advertisement
Archaeologists are searching for clues to Dover's past in the biggest dig the town has seen in decades.
Read the full story ›
Cancellations on P and O Ferries between Dover and Calais due to technical problem. The 06:40 sailing from Dover and the 09:50 sailing from Calais have been cancelled. Passengers can sail on the 07:35 sailings from Dover, and the 08:40 or 10:45 from Calais as an alternative subject to available space.
Police warn motorists Operation Stack will probably remain in place until Sunday at the earliest.
Read the full story ›
Operation Stack has been re-instated on the M20 in Kent following a new wave of disruption at the Port of Dover.
Junctions eight and nine coastbound are closed due to high levels of freight traffic and problems with the Channel Tunnel.
Despite the port is operating as normal, but drivers should expect delays.
Load more updates