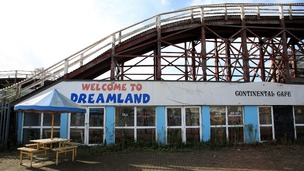 Thanet Council's plans to create a multi-million pound heritage amusement park have come under attack at the High Court.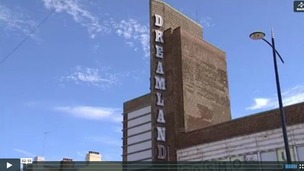 Thanet District Council has put a compulsory purchase order on Margate's Dreamland theme park - promising to reopen the attraction.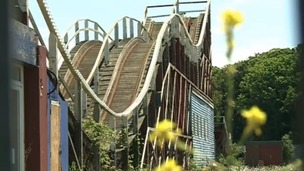 A new vision for the Dreamland theme park in Margate has been unveiled - as the battle for ownership of the derelict site continues.
Live updates
Dreamland visitor centre opens today
Some thought it was indeed a dream but an amusement park in Kent has celebrated the first stage today of its re-opening. Dreamland in Margate has been left derelict for eight years, but volunteers dedicated to saving it have launched a new expo centre in its name. Andy Dickenson reports.
Dreamland visitor centre opens today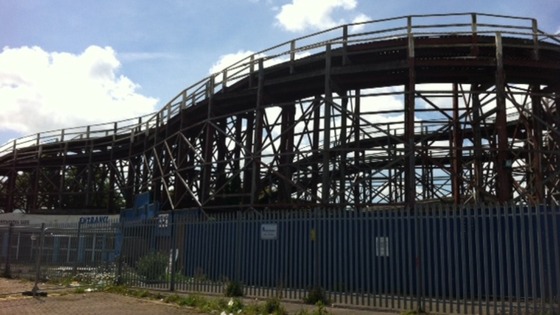 The Dreamland visitor centre will open today paving the way for the reopening of the historic theme park. Dreamland was one of the country's oldest amusement parks and at one time included a zoo, miniature railway, a cinema, a 2,000-capacity ballroom and Europe's largest big wheel.
But as tastes changed the amusement park fell on hard times, before it finally closed in 2003.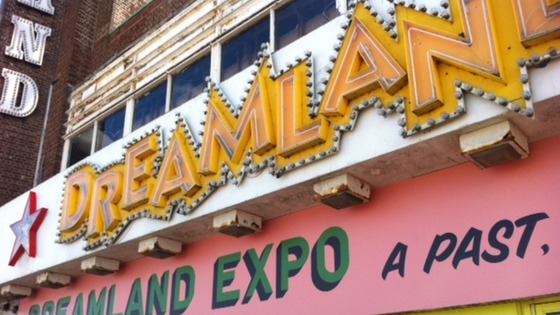 Advertisement
New beginning for Dreamland
The clock is ticking in Margate with volunteers preparing to show off the Dreamland arcade and visitor centre tomorrow.
Having secured £11 million in Heritage Lottery Funding, the dilapidated amusement park is set to re-open in 2015. The arcade is being transformed into an "interactive exhibition space".
Dreamland opens to visitors
For the first time in seven years Margate's Dreamland Amusement Park has welcomed visitors. They were able to look around the site - home of the historic scenic railway which was damaged by fire in 2008. The park is due to be restored as part of the town's regeneration.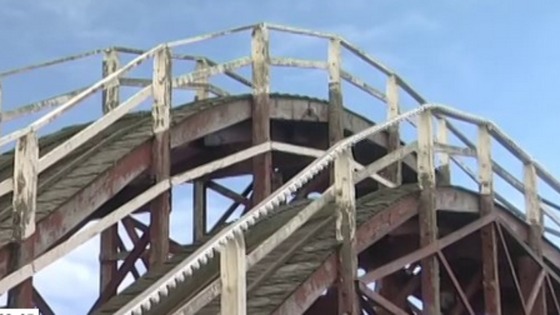 Dreamland opens its doors
by David Johns (@davidjohns_itv)
It's been a Margate landmark for decades. But for the first time in seven years, Dreamland opened its doors to the public today - the latest step in restoring the historic theme park. David Johns was there and spoke to the Dreamland Trust's Nick Laister plus volunteer Raychel Mount.
Dreamland opens its doors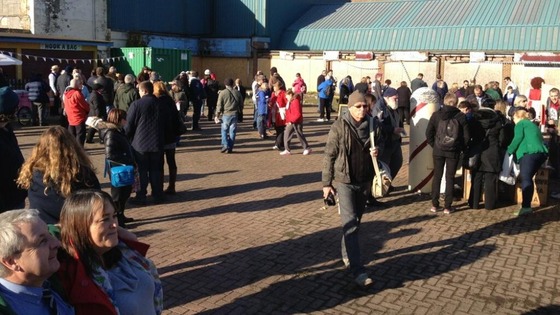 Advertisement
A chance to see Dreamland
The derelict Dreamland site at Margate, Kent, opens to the public tomorrow for the first time in six years. It's a rare chance to see what remains of the once-famous amusement park before works starts on an £11m restoration project.
John Ryall spoke to Jan Leandro of the Dreamland Trust, organiser of tomorrow's event Dan Thompson and volunteer restoration worker John Cripps.
Dreamland to be rejuvenated
Video. One of the South East's oldest amusement parks is to get a new lease of life. Much of Dreamland in Margate burnt down five years ago. Since then, the former funfair has been the site of the a bitter fight between developers and the local council.
Today, that battle ended when Thanet Council won the backing of three of the country's top judges to acquire the site. They hope their ownership will rejuvenate the resort, drawing thousands of day-trippers and holiday-makers, just like Dreamland used to do. Sarah Saunders reports.
Dreamland to be rejuvenated
Thanet District Council plan to spend £10.3 million to rejuvenate the former Dreamland funfair.
The plans include spending £2.2 million on restoring the Scenic Railway roller coaster.
Another £1.7 million will be spent on other new rides.
It claims that the new heritage theme park will draw in 350,000 visitors a year and will create 14 full time jobs and 32 part time and seasonal jobs.
A £3.7 million government grant will also help with the restoration.
Dreamland to be rejuvenated
Lord Justice Elias decision on turning Dreamland into a new £10m heritage theme park.
The need for regeneration for the economic and social benefit of Margate was overwhelming. There were two schemes in play, only one of which was, in the inspector's view, satisfactory. The proposed development required the whole site; and the CPO was necessary to secure the relevant land because the appellants were not willing to transfer it voluntarily.

Sadly, like many other seaside towns, Margate has lost much of its former glory and is now one of the most deprived areas in South East England.

It is universally recognised that Margate is in urgent need of regeneration."
– Lord Justice Elias
Load more updates
Back to top