Evacuation after major fire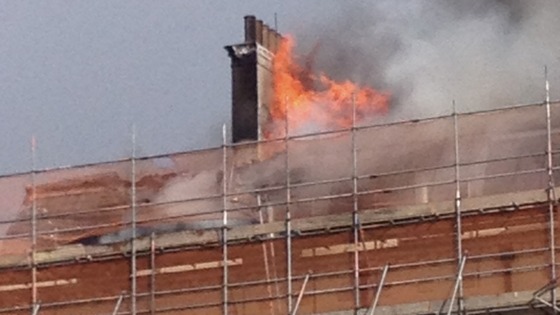 East Sussex Fire and Rescue Service have released further information about their operation to tackle a fire in the roof of a six-storey building housing up to forty flats for people over the age of 55. Fire crews were alerted at 8.38am on Sunday 28th July 2013.
The building - Marlborough House in Warrior Square - was evacuated. Two people were rescued. Around fifty firefighters are at the scene. Ten fire engines are in use, along with a water bowser, two aerial ladder platforms, a control unit and a control team.
The aerial ladder platforms are being used to fight the fire from outside. Six breathing apparatus are being used by firefighters inside the building.
A British Red Cross Fire Support Unit is there, along with Sussex Police and the ambulance service.