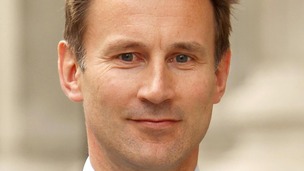 The Health Secretary will today outline his ambition to make England "the best place in Europe to grow old".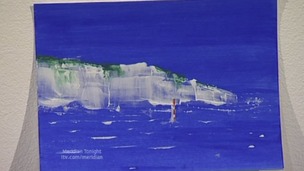 If we were to tell you you could snap up a Hockney, or perhaps an Emin for just 99p would you believe it? Find out 'The Big Art Secret' !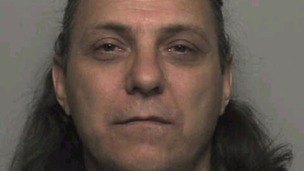 A man has been sentenced for the rape of a woman in Eastbourne 25 years ago, after a Sussex Police cold case review.
Live updates
Video of 'sea foam tornado'
Viewer Chris Gasson sent in video of a rare sea foam tornado at Birling Gap in East Sussex.
Service suspended on Southern between Lewes and Eastbourne due to over running engineering works. Tickets being accepted on local bus routes.
Advertisement
An extraordinary work of art has gone on show at the Towner Gallery in Eastbourne. It's taken a dozen people ten days to create, using hundred of metres of black yarn.
The installation, called the Other Side, fills an entire floor. It's the work of a Japanese artist staging her first solo show in the UK. Malcolm Shaw has the story.
Diver breaks underwater record
A Sussex Police sergeant has set a new British depth record for freediving - that's diving without oxygen. Dave Kent swam 230 feet into an underwater cave in the Red Sea, holding his breath for two and half minutes.
But he can go without air for over seven minutes. And now he has the European and World freediving records in his sights.
Our reporter John Ryall went to meet him.
Warning as fake police run scam
Residents to remain vigilant following bank related fraudster scams.
Surrey Police detectives are warning residents to remain vigilant after several further reports of scams involving fraudsters obtaining bank details, cards and cash using bogus telephone calls and couriers across the county.
Over the weekend police received a total of 12 reports from members of the public in the Guildford and Woking areas who had received telephone calls from someone claiming to a police officer or similar who were attempting to convince victims to hand over large amounts of cash and bank cards.
On each occasion the victims reported receiving telephone calls from someone claiming to be a police officer and attempting to convince them to hand over large amounts of cash and bank cards.
Warning as fake police run scam
Two people in Eastbourne and Rye have become the latest victims of fraudsters phoning and pretending to be police officers. They tell the residents that their bank account has been compromised and that they need to withdraw thousands of pounds for examination and give it to a courier.
An elderly man in Eastbourne was called on 30 September but became suspicious and did not hand over any money. A few days later a woman in Rye however withdrew a large amount of money and gave it to the courier that arrived.
The people that call are working off a script and may ask for money or your bank cards and details to be handed over to a courier they are sending to your home. Do not hand over any money and be alert to the fact that they may keep the phone line open and pretend to be the police if you try to report it, requesting that you not to report it further.
We don't want to scare people but you need to know that there have been many reports in Surrey and across the south east. If you get a call do not hand over money or your bank cards and details. They may ask you to immediately call them back on 999 but be aware that they are keeping the line open.
If you are suspicious that they have left the line open report it to police by mobile phone or ask a neighbour, friend or family member to report it.

Police officers would never have a reason to make such calls and you should never hand over cash or your bank details.

If you get such a call do not do what they say but report it to police.
– Detective Inspector Rob Morland
Advertisement
Man jailed for girlfriend attack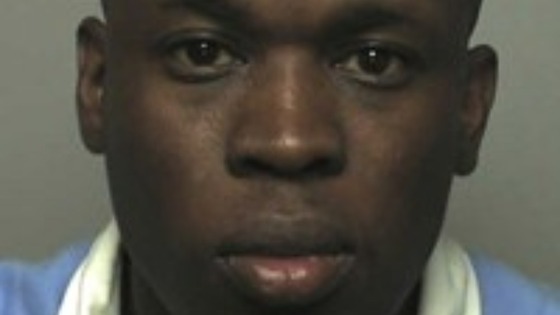 A man who viciously attacked his pregnant girlfriend in Eastbourne while she was in the bath, has been jailed for 11 years.
Devon Newell who's 33 and from London punched, kicked and strangled her at the home on Viking Way a year ago. The 20-year-old was hurt but the baby was unharmed.
A pensioner who was found in a park in East Sussex has been named.
John Gilbert, who was 76-years-old and from Croydon, was found dead in Seven Sisters County Park near Eastboune on Friday.
A 78-year-old woman known to the man has been bailed whilst the murder investigation continues.
Boat hits Eastbourne pier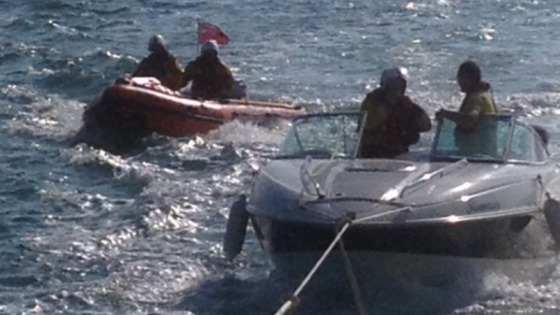 Both Eastbourne lifeboats were launched after reports a sports boat collided with Eastbourne pier.
Members of the public contacted Dover Coastguard when they saw the small boat in difficulty around the pier.
Some reports said the vessel was being swept uncontrollably under the pier and had made contact with the structure.
The RNLI's inshore and all weather lifeboats were launched after the lack of communication from the vessel in danger.
The lifeboat safely located the boat and towed the boat to Sovereign Harbour.
Recognition for Eastbourne RNLI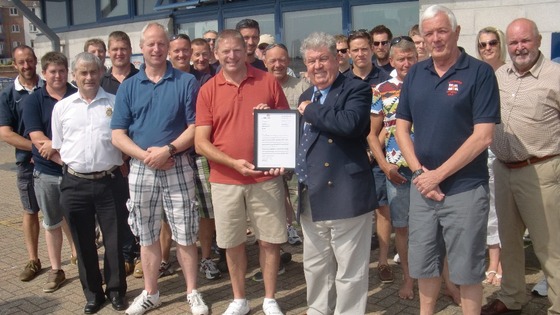 Volunteer crew members have received recognition for their "excellent teamwork" during a search for a man lost overboard.
The team launched the all weather life boat in atrocious conditions at 00.38am and searched for the man throughout the night. With help from the Coastguard rescue helicopter and Newhaven lifeboat, the rescue was eventually abandoned at 09.15am.
In the letter of thanks from MrVlasto, he said "The crew demonstrated excellent teamwork, commitment andprofessionalism in their sustained attempts to locate the casualty during thislong service."
Load more updates
Back to top