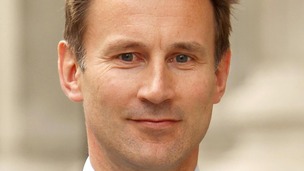 The Health Secretary will today outline his ambition to make England "the best place in Europe to grow old".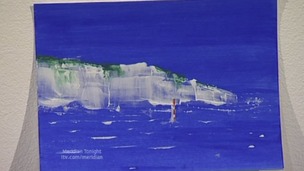 If we were to tell you you could snap up a Hockney, or perhaps an Emin for just 99p would you believe it? Find out 'The Big Art Secret' !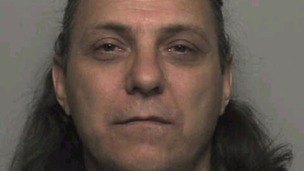 A man has been sentenced for the rape of a woman in Eastbourne 25 years ago, after a Sussex Police cold case review.
Live updates
Award for lifeboat volunteer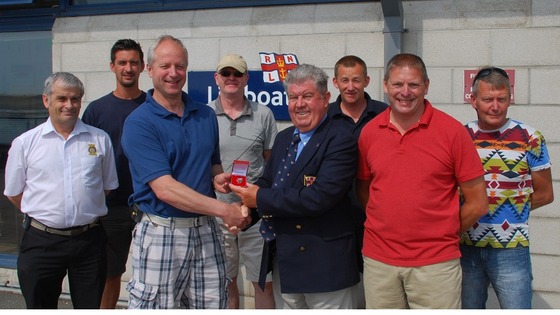 Volunteer Deputy Second Coxswain Ian Stringer of Eastbourne lifeboats has received a 30 year long service badge to add to his growing tally of awards for outstanding service.
Ian first joined the crew of Eastbourne lifeboats in May 1981 as a young shore helper and quickly progressed to become a crewman aboard the inshore lifeboat and is now Deputy Second Coxswain aboard the station's all-weather lifeboat Diamond Jubilee.
Appeal after Eastbourne death
Police are investigating the murder of a man who was fatally assaulted in Eastbourne.
22-year-old Hayley Whittaker, from Polegate, has been charged with murder and is to appear at Eastbourne Magistrates' Court this afternoon.
She was arrested at 1am on Thursday, August 1 at an address in Eastbourne.
Lee Molineau, 46, of no fixed address, died at Hurstwood Park neurological unit in Haywards Heath after he was assaulted six days earlier.
Advertisement
Appeal after Eastbourne death
A man who suffered head injuries during an incident in Seaside Road, Eastbourne has now died.
Police are now treating the case as one of murder.
Lee Molineau, 46, of no fixed address, died in the Hurstwood Park neurological unit, Haywards Heath, on Tuesday night.
He had been in a critical condition since the assault on Wednesday, July 24 and his family were at his bedside.
Appeal after Eastbourne death
A 46-year-old man suffered head injuries during an assault in Eastbourne.
The local man is still being treated at the Hurstwood Park neurological unit, Haywards Heath, where his condition is critical.
A 25-year-old woman has been charged with causing grevious bodily harm with intent at Eastbourne Magistrates Court on Saturday, July 27.
The victim suffered serious head injuries during the attack between him and two women in Seaside Road just before 11pm on Wednesday, July 24.
Sussex Police say that an unknown man intervened and assaulted the victim before running off.
The man is described as white, in his early 30s, of tanned complexion, 6ft with short cropped hair. He was wearing a white T-shirt, blue jeans and white footwear.
We are currently following certain lines of enquiry and are still keen to hear from anyone who saw what happened, as well as anyone else who has any other information about the incident.

It is still not clear exactly what caused the altercation, or why the man intervened. We are still seeking the second woman, as well as the man whose description we have issued."
– Ian Pollard, Detective Chief Inspector, Surrey and Sussex Major Crime Team
Sussex pensioner hit by car
An 81-year-old woman, from Eastbourne, was hit by a car on Wednesday, July 24.
The victim was struck by a silver Nissan Almera being driven by a 26-year-old, also from Eastbourne, at 6.40am on July 24.
The woman suffered a broken ankle in the collision and anyone with information should call 101.
Car driven off Beachy Head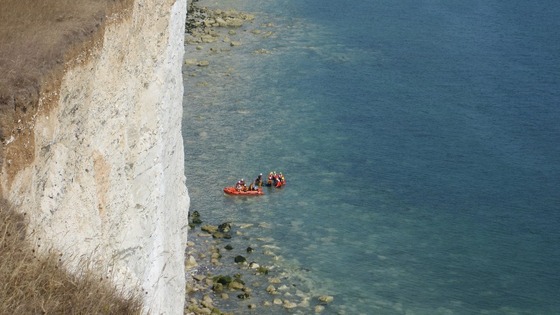 A coastguard rescue worker said one person is believed to have died after a car drove over the cliffs at Beachy Head today.
Emergency services were called to the cliffs at Cow Gap, near Eastbourne, East Sussex, at 2.02pm following a call to the Solent Coastguard.
Don Ellis, senior officer at Birling Gap lifeboat station, said the inshore lifeboat had not been able to find the car at first, which was eventually located by the Sussex Police helicopter.
He said he believed there was only one person inside the vehicle but rescue efforts had been hampered by the incoming tide.
He said: "We got to the top of the cliffs at 2.30pm but we had to wait for the fire brigade because the lifeboat crew could not extract the casualty.
"The fire brigade were on scene at 4pm and left Birling Gap on a boat with a lifeboat crew.
"Unfortunately, the tide has beaten us and we are coming back here at 8.30pm. The crew will go out from Eastbourne lifeboat station and use their cutting gear to extract the casualty."
Mr Ellis said the car had been stabilised by firefighters during high tide and they would be back later in the evening once the tide had gone out.
A coroner's officer for East Sussex will remain at the scene until the body is recovered, he said.
Advertisement
Car driven off Beachy Head
Police have been called to an incident at Beachy Head following reports that a car was seen driving over the cliffs this afternoon.
Emergency services, including the Dover Coastguard and the RNLI lifeboat, were called to the scene near Eastbourne at 2.02pm.
A Coastguard spokesman confirmed they were in attendance and were in the middle of dealing with the incident.
Eastbourne wanted men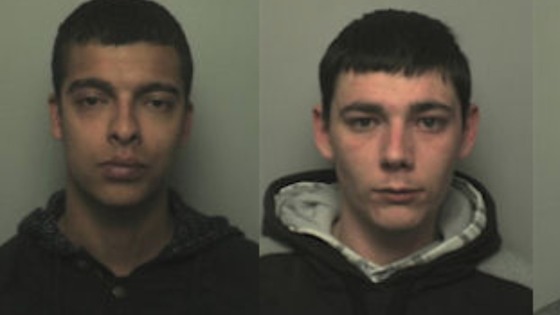 Can you help police track down these six wanted men from Eastbourne?
Warrants have been issued for the arrest of each of them after failing to appear in court or meet probation officers.
Stephen Borst, 28, failed to appear at Hastings Magistrates' Court after he was charged with obstructing a police officer.
Craig Bowes, 22, failed to appear at the same court after he was charged for being drunk and disorderly.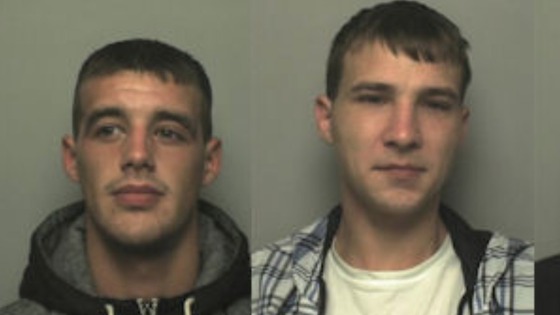 Jake Dooley, 22, was given a community order by Eastbourne Magistrates' Court after he was convicted of theft and fraud offences.
Liam Moran, 27, breached his community order after he was convicted of criminal damage.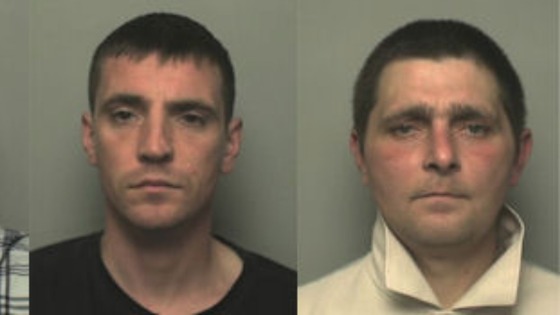 Steven Renalds, 33, was convicted of theft and fraud offences but did not undertake his community service.
Bryan Rosewell, 38, was charged with shoplifting and released on bail but did not turn up for the case.
Police are appealing for anyone with information to call 101.
Boy sexually assaulted
Sussex Police are appealing for witnesses after a boy was sexually assaulted in a public toilet in Eastbourne.
The 14-year-old was assaulted by a man after he went into the male toilets close to the O2 store in the Arndale Centre at about 4.30pm on Thursday 27 June.
A 33-year-old man from Eastbourne was later arrested on suspicion of sexual assault and questioned before being released on bail until 19 August.
This was a very distressing incident for the boy and I am keen to speak to anyone who may have seen or heard what happened.

There may have been other people inside the toilets who have not come forward and I would urge them to contact me."
– Detective Constable Hugh Charles, of East Sussex CID

Anyone with information should call 101 quoting serial 1086 of 27 June.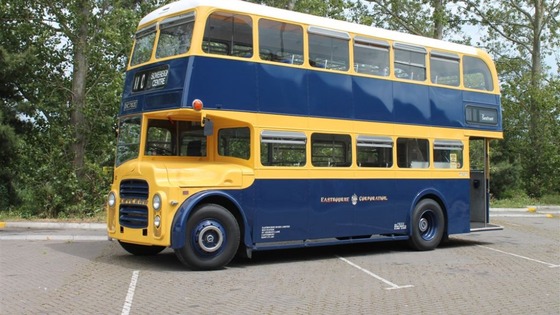 Visitors to Eastbourne'sseafront will see a blast from the past today as Stagecoach launch aclassic bus service numbered route 110.
The new service will follow a circular route from the Sovereign Centre to the theatres via Eastbourne Pier and Terminus Road and will use a restored 1950 AEC Regal single decker and a 1967 Leyland PD2 double decker with an open rear platform.
The service, which will have a driver and a conductor, is part of Stagecoach's year long celebration of the 110th anniversary of bus services in Eastbourne. The company has also pledged 10p from every ticket sale to St Wilfrid's Hospice.
Load more updates
Back to top