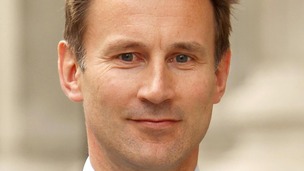 The Health Secretary will today outline his ambition to make England "the best place in Europe to grow old".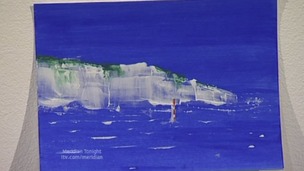 If we were to tell you you could snap up a Hockney, or perhaps an Emin for just 99p would you believe it? Find out 'The Big Art Secret' !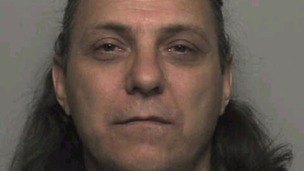 A man has been sentenced for the rape of a woman in Eastbourne 25 years ago, after a Sussex Police cold case review.
Live updates
Police release images of knife attack at Sussex shop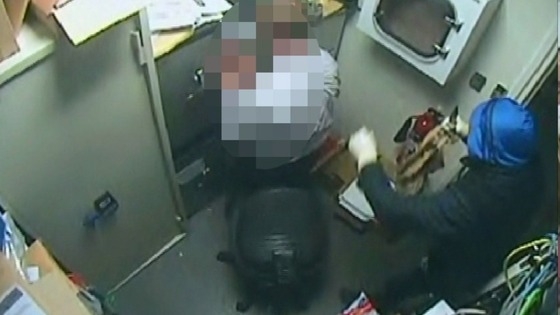 Police have released CCTV photos of the suspects robbing a Tesco Express Store in Freshwater Square, Eastbourne, on Sunday 12th January.
Two men entered the premises just after 6am and threatened members of staff with a knife before stealing about £400 in cash and a quantity of cigarettes.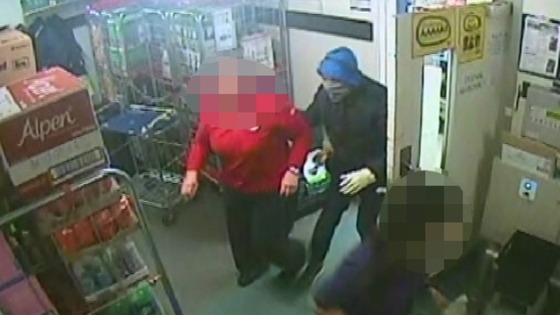 Man's body found in house fire in Eastbourne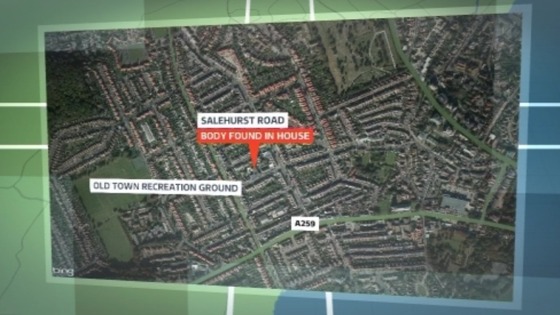 Fire crews are investigating after a man has died in a house fire in East Sussex. Officers were called to a property on Salehurst Road in Eastbourne just before 8:30 last night, where the 60-year-old's body was found.
The blaze is not thought to be suspicious.
Advertisement
Man's body found in house fire in Eastbourne
A man has died in a house fire in East Sussex.
The body of a 60-year-old man was recovered by fire crews when they entered the property in Salehurst Road in Eastbourne at about 8:30pm last night. Officers say the fire is thought to have started in the kitchen.
Sussex Police say they are not treating the fire as suspicious. Fire crews are still investigating at the scene.
Travel problems across the region
The A2290 Lottbridge Drove at Eastbourne in East Sussex is closed due to an accident between the A259 Seaside/A2280 Lottbridge Drove (Seaside Roundabout) and the A2280 Cross Levels Way (Lottbridge Roundabout).
Serious case review criticises school
Staff at a school in Sussex "repeatedly failed" to protect a schoolgirl who was abducted by a teacher - according to a damning report on the Bishop Bell School in Eastbourne.
Jeremy Forrest was jailed for child abduction and sexual offences against a 15-year-old girl. But a Serious Case Review says the maths teacher's colleagues ignored the warning signs and did not listen when other children raised concerns over the relationship.
Our report is followed by an interview with the Executive Headteacher of the school, who apologised for the failings.
Serious case review criticises school
Detective Superintendent Paul Furnell, of Sussex Police, said the force had noted the need for it to perform an audit in the next six months to establish if Child Protection Team officers are acting appropriately to any allegations.
He added: "Also to carry out a review in the next six months into the requirement and capability for a child protection team detective sergeant to attend all strategy discussions for allegations made against people working with children. These had been identified in our own review of the case."
Advertisement
Serious case review criticises school
Mr Timpson's letter continued: "It is important that students and parents can be confident that those failures have been addressed and all necessary action taken.
"As the accountable people, at officer and political level, for safeguarding in East Sussex, I am writing to you to ask what steps you have taken to assure yourself that the safeguarding practice in the school has significantly improved."
Serious case review criticises school
Edward Timpson MP, the Parliamentary Under Secretary of State for Children and Families, has written to East Sussex County Council children's services to raise his concerns.
He wrote: "For a school so comprehensively to fail to protect a vulnerable teenager from a manipulative adult, who has been placed by the school in a position of trust, is an abrogation of leadership and responsibility which had terrible consequences for this child and the family."
He added: "The way that school leaders dismissed warnings made by young people about an improper relationship, and the failure to provide any effective support to the child, is inexcusable."
Serious case review criticises school
Evidence of an inappropriate relationship between Forrest and the girl first surfaced during a school trip to the United States in February 2012.
Two pupils approached the head of the upper school and reported rumours that the girl had a "crush" on Forrest since the trip.
Forrest denied any inappropriate relationship to senior staff and no other agency was involved, the report said.
The report said: "It is striking that it was, overwhelmingly, young people who raised concerns about this situation."
Serious case review criticises school
The case of Jeremy Forrest and the girl, referred to in the report as Child G,
attracted worldwide attention after he abducted her to France and they spent
seven days on the run.
They dyed their hair, gave themselves false names on CVs to try to get work, and Forrest threw his mobile phone into the English Channel to prevent its signal betraying their whereabouts.
The report reserves particular criticism for the school, with some staff failing to recognise the child protection implications in some events and believing Forrest was the victim.
Load more updates
Back to top