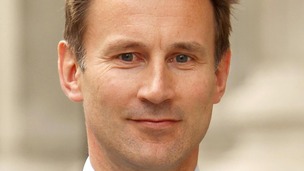 The Health Secretary will today outline his ambition to make England "the best place in Europe to grow old".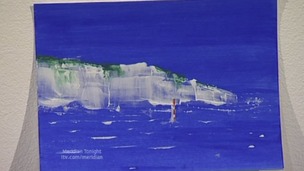 If we were to tell you you could snap up a Hockney, or perhaps an Emin for just 99p would you believe it? Find out 'The Big Art Secret' !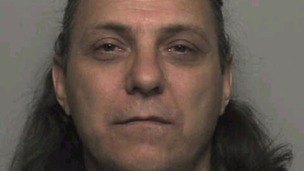 A man has been sentenced for the rape of a woman in Eastbourne 25 years ago, after a Sussex Police cold case review.
Live updates
Royal remembered in disability centre's 25th year
25 years ago today, Princess Diana visited Eastbourne to open a pioneering development in assisted living.
Shinewater Court has since been a home for dozens of people with severe and complex disabilities, two of whom have been married, many others exceeding expectations.
Andy Dickenson reports and speaks to service manager Carol Wade and residents Graham and Jane Thompson.
Appeal for help to find missing Eastbourne woman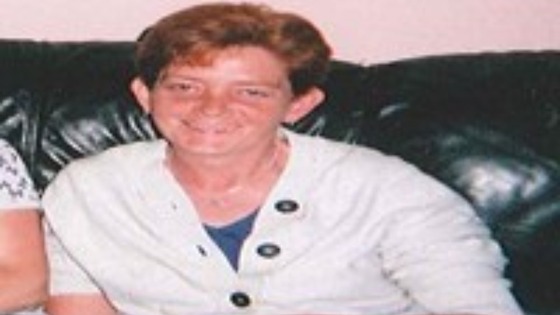 Police are appealing for information about a missing woman from Eastbourne.
Sharon Sibley has been reported missing by her two children on Sunday.
The 42-year-old was reported missing when she didn't return to her Eversfield Road home on Saturday.
She is described as white, around 5' 2" to 5' 3", skinny with red and blonde short hair. She always wears rings on hands, a bracelet on left wrist and reading glasses. She was last seen wearing a black tracksuit, pink jumper, white and pink shoes, black socks and a mid thigh length red coat.
PC Lisa Lumley said: "This is very out of character of Sharon and we are appealing to Sharon to get in touch or if anyone has seen her or anyone matching her description to call us on 101 or email101@sussex.pnn.police.uk quoting serial 45 of 11/5."
Advertisement
Dog owners invited to bring pets for free 'MOT'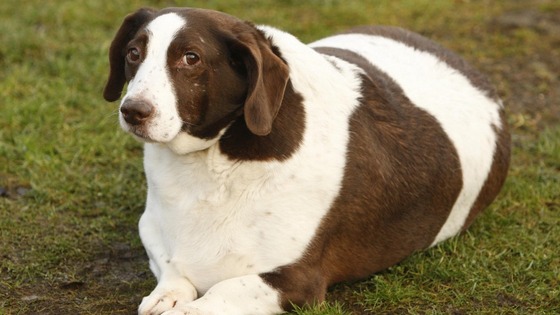 Dog owners in Eastbourne are invited to bring their pooches along for a free health 'MOT' on when the PDSA visits in the first week of May as part its annual pet health tour.
PDSA Vet Nurse Amy Henson will examine canine visitors' weight, body-shape, teeth, eyes, coat and general fitness.
A recent PDSA Animal Wellbeing (PAW) Repor revealed that pets may not be as happy and healthy as their owners think.
PetCheck will be visiting the following locations from 10am to 5pm:
Tue 6 May - Wish Tower Slope, Eastbourne seafront (near the RNLI)
Wed 7 May - Old Town recreational area, Longland Rd.
Thurs 8 May - Seaside recreational area, Whitley Rd.
Fri 9 May - Shinewater Park, Larkspur Dr.
Three arrested after violent death of Sussex man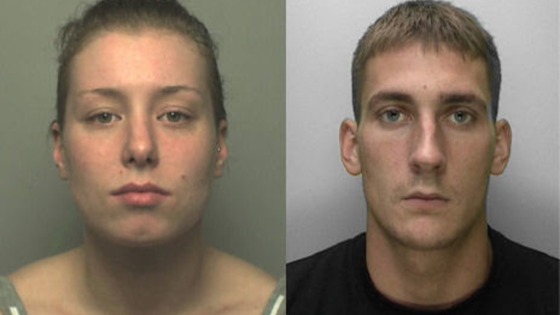 Two men and a woman have been jailed for their roles leading up to the violent death of a man in an Eastbourne street.
Lee Molineau, aged 46, died at Hurstwood Park neurological unit in Haywards Heath on Wednesday 31st July after being assaulted a week before.
Ruby Heard, 26, from Seaford who originally pleaded not guilty, changed her plea to guilty and was sentenced to eight months in prison but will not spend time in jail because of time spent in custody.
Hayley Whittaker, 23, from Polegate was sentenced to five years in prison for manslaughter.
Rossi Henderson, 25, pleaded guilty to manslaughter and was sentenced to five and a half years in prison.
Lee suffered a serious head injury following an argument between him and the two women in Seaside Road, Eastbourne, during which Henderson intervened and punched the victim to the ground.
Detective Superintendent Ian Pollard of the Surrey and Sussex Major Crime Team, who led the investigation, said:
"On a busy street that evening a chance encounter between people hardly known to each other led to an alcohol-fuelled petty argument, which in turn escalated into unwarranted acts of violence, and tragically culminated in an innocent man losing his life."
Attempted robber leaves bike at scene
A man who attempted to rob a security van in Eastbourne left without cash or his bike.
The man was watching a delivery of cash to St Anthony's Post Office around 10.10am on Tuesday 15th April.
He tried to grab the bag of money that was being delivered inside the Post Office but he was unsuccessful and ran off - leaving behind his bike.
The man is describe as white, in his early 20s and wearing a dark hooded jacket with dark bottoms and a rucksack with orange markings on its back.
Detective Sergeant Dave Tye said: "Fortunately, he failed in his attempt and compounded this by abandoning the blue, Carrera Subway, mountain bike.
"At this time we don't know if it was his or whether he might have stolen it locally, so we are keen to hear from anyone who either saw it in the area or has lost it themselves."
Eastbourne Utd v Sholing in the FA Vase
Sholing FC are through to the FA Vase Final at Wembley.They beat Eastbourne United 4-2 at Eastbourne's Oval ground.
Advertisement
Eastbourne Utd v Sholing in the FA Vase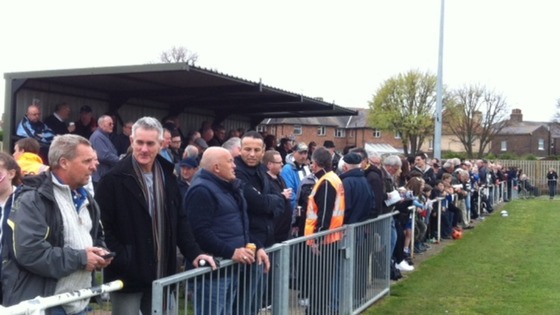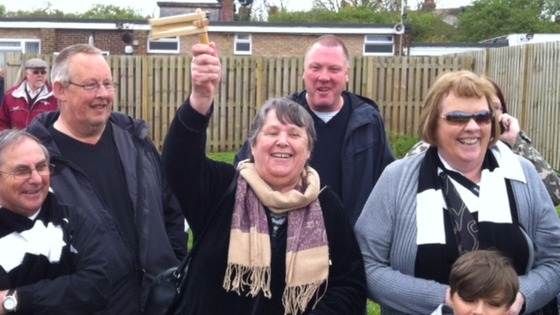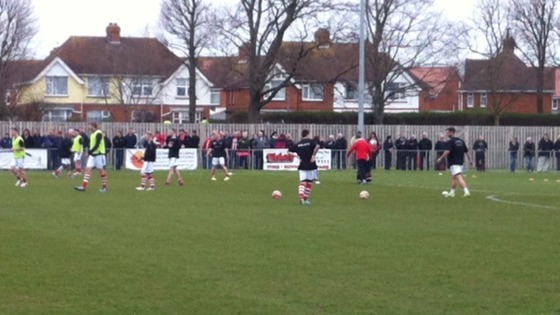 HMS Pinafore arrives in the South East
Together, the writer and composer, Gilbert and Sullivan, wrote 14 comic operas and their work is as popular today as it was more than a century ago. But now, a modern version of one of their productions, HMS Pinafore, is coming to the south. It's G& S but not as you know it.
Charlotte Wilkins speaks to the show's producer Ben De Wynter; Sasha Regan, who's the director and cast members Keith Jack and Alan Richardson. HMS Pinafore is travelling around the country, including Eastbourne, Winchester and Guildford. Click here for more information.
Firefighters tackle seafront blaze
Investigations are expected to begin today into the cause of a fire on Eastbourne seafront. More than thirty firefighters - from the town and surrounding areas - were needed at the height of yesterday's blaze at the Glastonbury Hotel on Marine Parade.
Number of cars broken into and damaged in Eastbourne
A number of cars in the Shinewater area of Eastbourne have been broken into and damaged.
Ten vehicles had items such as sat navs and laptops stolen in the early hours of the morning on Saturday 22nd February.
Police are now appealing for witnesses after the break ins, which happened in Milfoil Drive, Friday Street, Wroxham Road, Magdalen Close, Eskdale Close and Sorrel Drive.
Anyone with information is asked to call 101 quoting serial 291 of 22/2.
Load more updates
Back to top