Animals at an Oxford wildlife park have been spoilt today as part of their Easter celebrations.
Keepers at Cotswold Wildlife Park have treated the animals with their own versions of Easter eggs that include animal enrichment.
Chris Kibbey, Section Head of Primates at Cotswold Wildlife Park, said: "Who doesn't love Easter? Chicks, Lambs, nice weather and of course Easter eggs. This Easter week seemed the ideal time to give our group of Meerkats some decorated eggs as enrichment.
"The Ostrich eggs have mealworms inside and the Chicken eggs are hard boiled. By rolling the eggs around, the Meerkats need to work hard to receive their reward. This keeps them busy and helps stimulate them."
Edmund King, AA's President, explains that the roads may be busy this weekend as more people are choosing to stay in the UK but travel by road to spend the Easter bank holiday away from home.
Advertisement
Children in hospital at Reading have met the Easter bunny on their ward today as they were given Easter eggs as part of an idea by Swift Couriers.
Our very own Fred Dinenage speaks to schoolchildren to find out what they think about all things Easter.
The children from St Andrews' CofE school in Farnham discuss Good Friday, chocolate and the meaning behind Easter for this Child's Eye Special.
Homeless dogs in Berkshire are being treated to their very own Easter egg hunt - with no chocolate involved.
Staff at the Dogs Trust centre in Plumb Farm have hidden Easter toys for the dogs to sniff out and fetch.
Jenny Hopkins, Assistant Rehoming Centre Manger, says: "We have lots of sprightly dogs at the centre who need to burn off energy so we thought we'd create a fun Easter game for them to enjoy and help them practice their recall too.
"We would like to remind everyone about the dangers of leaving chocolate around for dogs to consume. It is extremely toxic to dogs because it contains the chemical theobromine which can cause poisoning."
Whilst children across the South will be digging into their chocolate Easter eggs, the Newbury Dogs' Trust is warning families not to feed them to their dogs.
The Dogs' Trust in Newbury are hosting an Easter egg hunt especially for their homeless dogs this weekend.
The egg hunt will see dogs digging up Easter-themed toys in a sand area to keep them entertained over the long weekend.
Chocolate is deadly for pet dogs, as the cocoa in the food can kill the animals.
Advertisement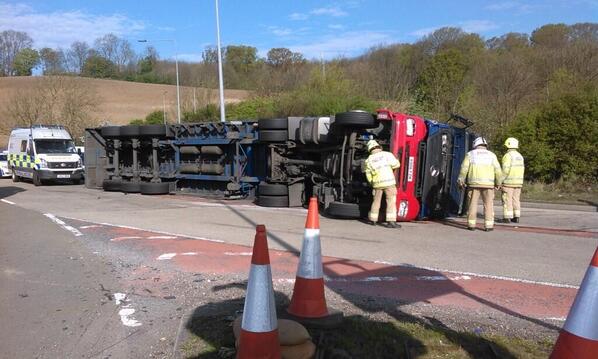 It could be busier on the region's roads this Easter weekend than it was over last year's bank holiday weekend.
That's the prediction from the AA which thinks that 55% of drivers are planning to take to the roads.
Over half a million people are also expected to fly from Gatwick and Heathrow, heading to popular destinations such as Spain and Turkey to catch some Spring sunshine.
We spoke to Edmund King, AA President.
Passengers travelling to and through Southampton are reminded to check before they travel at weekends between now and May as Network Rail will be carrying out extensive planned improvement work to increase the reliability of the railway in the Southampton area.
The £20m improvements to the railway will improve the reliability of trains through Southampton and the surrounding areas. However, in order to carry out the work, there will be disruption to trains using Southampton Central station over eight weekends.
They'll include the Easter bank holiday weekend, starting March 15 and finishing on May 4. These include services from South West Trains, Cross Country, Southern and First Great Western.
This is a vital programme of investment to improve the reliability of train services for Southampton and the surrounding region. The work takes place on weekends from March 15 until early May, with each weekend seeing different service changes on lines to and from Southampton Central. Please make sure that you check before you travel. We recognise that this is not ideal and we are sorry for the inevitable disruption that will be caused to our passengers. We have sought to keep disruption to a minimum whilst we undertake this essential work."
– Jim Morgan, Infrastructure Director
They're a treat most of us enjoy but they can be lethal if they're eaten by dogs. Easter eggs, and in fact many types of chocolate, contain a chemical which can make family pets seriously ill. Last year vets at one charity treated 400 dogs which became unwell. Richard Jones reports.
Load more updates