A woman is in hospital following a flat fire in Hampshire, thought to have started after a flame from a candle caught onto curtains.
Three people suffered smoke inhalation in the blaze at a building in Market Street in Eastleigh.
Emergency services were called to the scene at 7.30pm on Saturday night.
Three people were treated for smoke inhalation, including a woman who was taken to hospital.
Protests are expected outside a planning meeting later by campaigners who are concerned about future housing decisions in Hampshire.
They're angry permission was given to build seven hundred homes on land in the Eastleigh area by the government because the council is still developing its local plan.
Advertisement
A bit of light relief from all this storm news- we were intrigued to get this video in from Philip Hilton in Eastleigh- advocating a bit of meditation in these turbulent times.
We thought- 'Gosh, it is a bit blustery out there' - then we spotted the cow...
The Lib Dems have held onto Eastleigh. Interviews with Keith House, leader, Eastleigh Borough Council and Godfrey Olson, retired Conservative councillor.
Video. The Lib Dems have held Eastleigh.
Advertisement
Eastleigh fans have been leaving for Bolton today, to cheer on the National League side in the FA Cup.
Bolton scored a late equaliser in the first match against Eastleigh, securing a third-round replay against the Hampshire side.
Darren Pratley scored following a corner with just three minutes left to play. The game almost didn't go ahead because of concerns over the muddy condition of the pitch.
An own goal by Dorian Dervite had earlier given Eastleigh a 1-0 lead.
A labradoodle has been rescued after getting stuck down a well near Eastleigh this morning.
Crews were called out this morning after an overnight dog hunt. 4-year-old Lily had gone missing while on a walk in woods off Chestnut Avenue yesterday afternoon.
She is now safely at home.
"Lily is one lucky dog as she landed on a log around 2m down, when the well is likely to have been a lot deeper than that.

"The extendable tools we now have thankfully meant I could get her out relatively easily on my own.

"But there is a lot of emotion involved in rescues like this for the owners, often as much as any house fire. It's important they call specialists like us to deal with them, rather than try to carry out the rescue themselves and create an even bigger problem."
– Animal rescue specialist Anton Phillips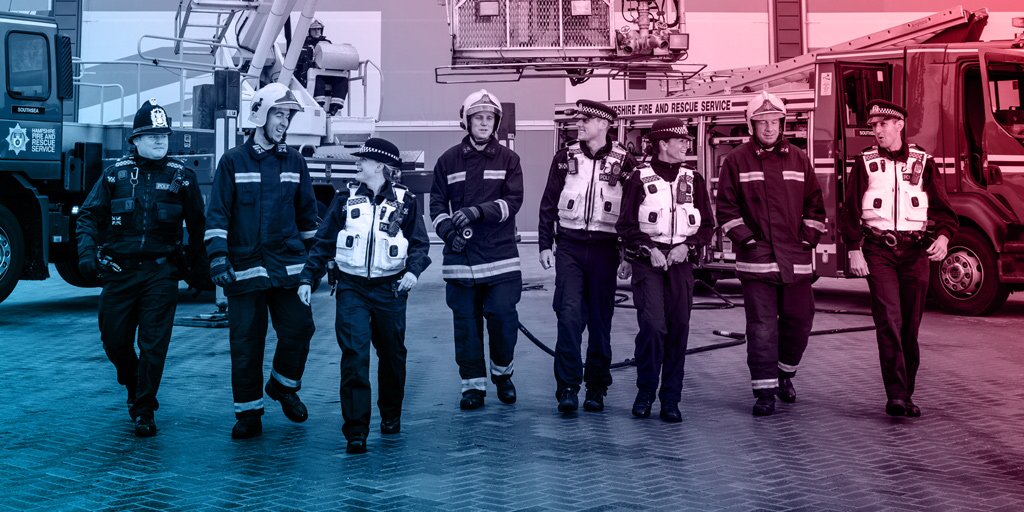 Police believe the people in these CCTV pictures may hold vital information about the robbery of an elderly woman in Eastleigh. Two men grabbed the woman's handbag after asking for a lighter outside her home. When she put her handbag on the floor to look for a lighter, another youth ran into the garden, grabbed the bag and ran off. The other youth followed. Her bank card was then used in several shops on the same day.
The value of the items purchased with the card totalled just under £4,000.
The teenage boy who approached the woman asking for a lighter is described as tall, of a medium build, aged between 16-17 years old and with short dark hair. The second teenage boy is described as shorter than the first male, of a slim build and slightly younger. Police say the group of people in the images may hold important evidence. They are urging anyone who might know them to contact the Police.
Load more updates