Video. The Lib Dems have held Eastleigh.
Advertisement
Eastleigh fans have been leaving for Bolton today, to cheer on the National League side in the FA Cup.
Bolton scored a late equaliser in the first match against Eastleigh, securing a third-round replay against the Hampshire side.
Darren Pratley scored following a corner with just three minutes left to play. The game almost didn't go ahead because of concerns over the muddy condition of the pitch.
An own goal by Dorian Dervite had earlier given Eastleigh a 1-0 lead.
A labradoodle has been rescued after getting stuck down a well near Eastleigh this morning.
Crews were called out this morning after an overnight dog hunt. 4-year-old Lily had gone missing while on a walk in woods off Chestnut Avenue yesterday afternoon.
She is now safely at home.
"Lily is one lucky dog as she landed on a log around 2m down, when the well is likely to have been a lot deeper than that.

"The extendable tools we now have thankfully meant I could get her out relatively easily on my own.

"But there is a lot of emotion involved in rescues like this for the owners, often as much as any house fire. It's important they call specialists like us to deal with them, rather than try to carry out the rescue themselves and create an even bigger problem."
– Animal rescue specialist Anton Phillips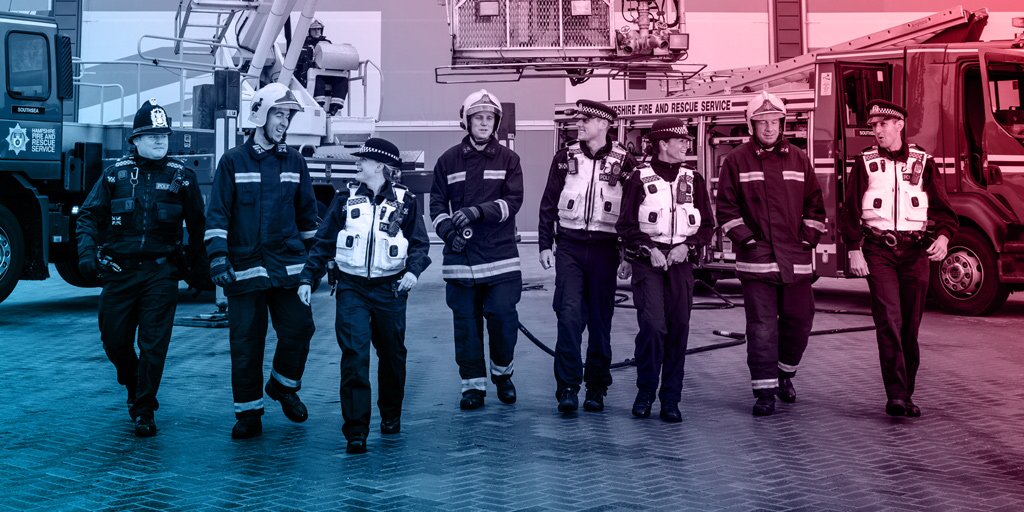 Police believe the people in these CCTV pictures may hold vital information about the robbery of an elderly woman in Eastleigh. Two men grabbed the woman's handbag after asking for a lighter outside her home. When she put her handbag on the floor to look for a lighter, another youth ran into the garden, grabbed the bag and ran off. The other youth followed. Her bank card was then used in several shops on the same day.
The value of the items purchased with the card totalled just under £4,000.
The teenage boy who approached the woman asking for a lighter is described as tall, of a medium build, aged between 16-17 years old and with short dark hair. The second teenage boy is described as shorter than the first male, of a slim build and slightly younger. Police say the group of people in the images may hold important evidence. They are urging anyone who might know them to contact the Police.
Advertisement
Police have issued CCTV of three people who broke into a store in Hampshire, making off with a large amount of cigarettes.
The gang targeted the My Local Convenience Store on Fairoak Road in Eastleigh at around 5.10am on Friday, October 30. They left in a 53 plate silver saloon-type car. Their images were capture on the store's CCTV.
Police Constable Paul Farquharson said: "Due to the time of day this incident occurred, we are appealing directly to early morning dog walkers, cyclists and commuters, or anyone else who has an early start to their day who may have seen anything. There weren't many cars on the road at this time, did you see a 53 plate silver saloon? Furthermore, do you recognise the clothing worn by these people depicted in the CCTV image? Maybe you recognise their clothing or build? Please get in contact via 101"
Traffic is queuing on the M3 northbound after two lanes were closed following an accident at junction 12 for the A335 to Eastleigh.
Congestion is back to junction 14, the M27 turn-off.
Lanes two and three have been closed since around 6.30am
Liberal Democrat and Conservative insiders both say that from early tallies, Conservative candidate Mims Davies looks to have won Eastleigh, overturning Lib Dem Mike Thornton's 1,771 majority. Mr Thornton won the seat at a 2013 by-election after disgraced MP Chris Huhne resigned. - PA
Have you been offered cheap flat pack furniture for sale?
Detectives are appealing for information following a burglary that occurred at an industrial unit in Tower Lane, Eastleigh on December 11.
Shortly after 1am offenders gained entry into a warehouse and stole the keys for a delivery vehicle. The offenders then drove off with the vehicle which had been fully loaded ready for deliveries.
I would urge anyone to think twice about buying any item at a greatly reduced price, especially if they believe it may be stolen property.
– Detective Constable Kevin Darvill from the Western Investigation Team
Four people from Southampton, two men aged 47 and 21 and two women aged 55 and 25 have been arrested in connection with the investigation and have been bailed until June pending further investigation. A large amount of stolen property has also been recovered.
Anyone with any information is asked to contact Det Con Darvill by calling 101 and quoting Op Renard or 44140441561, or call the charity Crimestoppers line on 0800 555 111, where information can be left anonymously.
Load more updates