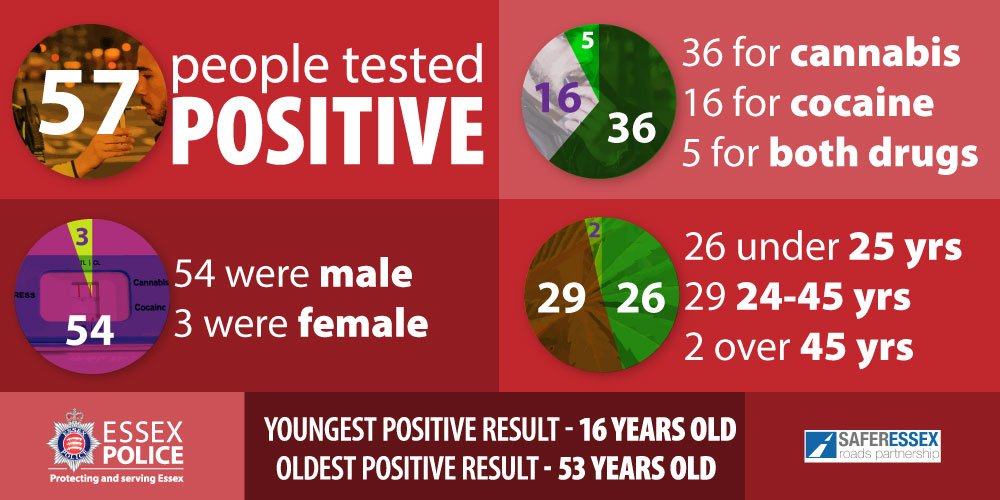 Essex Police have issued an appeal for help to find a man who has gone missing from Southend.
Richard Green aged 37 was last seen on Friday 21 August. He has no fixed address. Officers say he has sent some text messages to people that have prompted concerns for his safety.
He is described as being white with a slim build, a bald head and stubble. When he was last seen he was wearing a grey jumper, blue jeans and a pair of white trainers.
Anyone with information about Richard Green's whereabouts is asked to contact Essex Police at Westcliff on 101.
Advertisement
A man has been airlifted to hospital with life threatening injuries after being found with stab wounds in Park Road in the Westcliff area of Southend.
Essex Police were called to the incident just before 4.30pm on Tuesday 2nd June. The victim, man in his 30s, was given treated by paramedics and emergency doctors from the air ambulance at the scene.
Officers believe the man was stabbed at a nearby scrapyard in Park Lane and staggered to Park Road where he was discovered.
"I am looking for two men who are believed to be responsible for the attack on this man.

"I would ask anyone who saw two men acting suspiciously in the area or who has any other information to contact detectives as soon as possible."
– DCI Simon Werrett, Kent & Essex Serious Crime Directorate
Any witnesses or anyone with information is asked to contact detectives at the Brentwood Major Crime Team by telephoning 101 or by sending an email to scdappeals@essex.pnn.police.uk.
Anyone wanting to remain anonymous can contact Crimestoppers on 0800 555 111.
An investigation has been launched after a woman was reportedly raped in Essex.
The woman, in her 20s, told police she was assaulted in Basildon at the weekend after leaving the Barge pub.
She was approached by a man in a dark vehicle, believed to be a BMW at around 9:30pm on Friday evening.
She got into the vehicle and was driven along Crockerford Road before being raped.
The man is believed to have been in the pub earlier that night. He's described as white and in his 20s, with short mousey hair, a large build and wearing a navy hooded jumper.
Police have released CCTV footage of a man suspected of breaking in to a home while a woman in her 70s slept in the next room.
Read the full story ›
Earlier in the week, Essex Police were looking for temporary homes for puppies who were too young to start their duties.
They've since announced that they've had more than seventy responses, and no longer need to appeal for volunteers.
"We received more than 70 expressions of interest and were delighted with the response. We are now unable to accept any further expressions of interest."
– Essex Police
Advertisement
Three people have been charged with conspiracy to commit theft after several reports of cars being stolen from garages in Kent.
The Kent and Essex Serious Crime Directorate launched and investigation after it was alleged vehicles totally more than £250,000 had been removed from dealerships.
Phillip Christmas, aged 30, from Galleywood Crescent in Romford and 35 year-old Stacey Jestico from Greatfields Road in Barking were each charged with conspiracy to steal. Philip West, also 35, of Scrattons Terrace in Barking was also charged with conspiracy to steal earlier this month.
All three defendants are due to appear in court next month.
Police are asking for volunteers to look after police puppies until they are old enough to start their official duties on the beat.
Essex Police have a litter of German Shepherds which they are asking for people to look after for 15 months.
The dogs are likely to be ready for homing in August or September, but to allow vetting to take place, applications must be made now.
The role of the "puppy walker" is a big commitment, with the following requirements:
• The puppy would live with you for up to 15 months
• You must have a fully secure garden
• You must have a suitable vehicle – it needs to fit a medium/large dog cage in the back
• You will be required to attend regular puppy classes, around one morning every two weeks for the first few months
• The puppy must not be left at home for more than 3 hours on its own so the role would best suit a retired / semi- retired person or a part-time worker
• The applicant will be fully vetted and must pass both this and a home visit
The puppies generally leave their mother at around seven weeks old to go and live with their temporary family.
The training is structured and implemented only by the dog unit at Sandon, Chelmsford.
Anyone accepted into the scheme would not be expected to attend civilian puppy classes and vet bills and food costs are met by Essex Police.
Any potential applicants should contact Stuart Pryke by emailing stuart.pryke@essex.pnn.police.uk giving their full postal address and email address and explaining why they are interested.
A new head of Kent and Essex Police's serious crime unit has been announced.
Matthew Horne, who was previously with London's Met Police, will join the serious crime unit as its assistant chief constable.
The Serious Crime Directorate deals with forensics, intelligence and covert support.
"Matthew brings a wealth of both local and specialist policing experience and impressed the interview panel with his knowledge, commitment and passion for keeping our communities safe.

"His history of delivering is quite exceptional."
– Stephen Kavanagh - Chief Constable of Essex
Commander Horne joined the Metropolitan Police Service in 1989.
During his career he has worked as a hostage and crisis negotiator as well as leading the crime response to the Royal Wedding.
He was also the senior police team lead to the Leveson inquiry.
"Commander Horne will be a great asset to a directorate that has been built between the two forces.

"Having founded the directorate, I am proud of how the two forces have worked hard together with great results."
– Alan Pughsley - Chief Constable of Kent
Police are appealing for information about a man dressed as a builder who snatched a cash box from a security guard outside a bank.
The theft happened at about 10.30am yesterday in Whitstable High Street.
The security guard was carrying the cash box when he was approached from behind before the box was snatched from him.
The thief then made off in the direction of Middle Wall and Cornwallis Circle.
He is described as white, about 6ft 2in tall and in his late 30s. He was wearing a high-visibility jacket with yellow tabard, a hard hat and jeans.
Anyone with information should call 01303 289353 quoting reference number 07-0390 or, if you wish to remain anonymous, Crimestoppers on 0800 555 111.
Load more updates