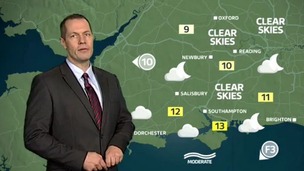 James Wright has the forecast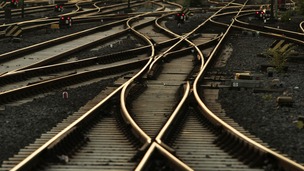 Rail fares have been rising faster than the rate of inflation for more than a decade. So how do you make your money go the furthest by rail?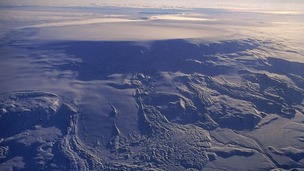 The aviation industry is closely monitoring an Icelandic volcano at risk of eruption because of fears it may cause major disruption.
Live updates
Weather warning for the region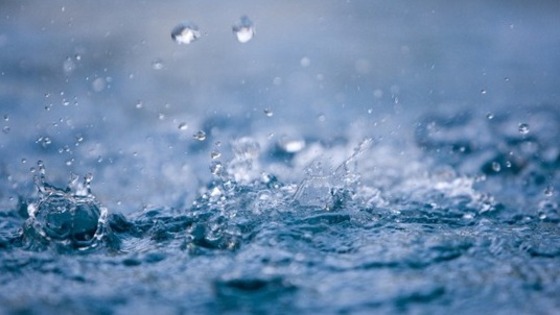 The Met Office has issued a weather warning for the region with 30 to 40 millimetres of rain expected in some parts today. Winds of around 40 miles per hour are also expected to hit the coast.
A yellow weather alert is in place and it's predicted there could be travel problems for the millions of people returning home from a weekend break as surface water builds up on the roads.
Temperatures will struggle to get above 17C (62.6F) - well below average for August.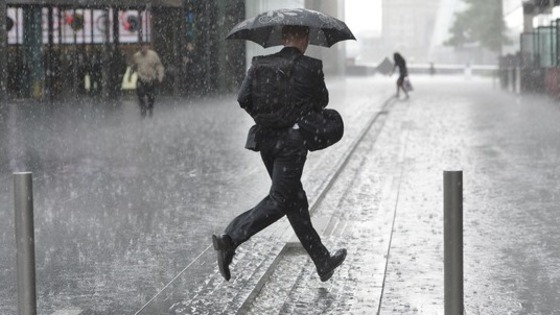 The Met Office said, "Heavy rain is expected to affect many southern areas of Britain at times during Bank Holiday Monday, with strong winds a possible additional factor close to southern coasts. The public should be aware that there may be some impacts to holiday traffic and other outdoor activities."
"Rainfall amounts look like exceeding 20mm quite widely, while a few places might see around 40mm, so there will be a lot of surface water and spray on roads.The spray will probably be made worse by strong winds across some southern areas; gusts to around 40mph may occur at some coastal locations although this will depend on the exact track of the low pressure."
Heathrow flight undergoes Ebola checks after passenger falls ill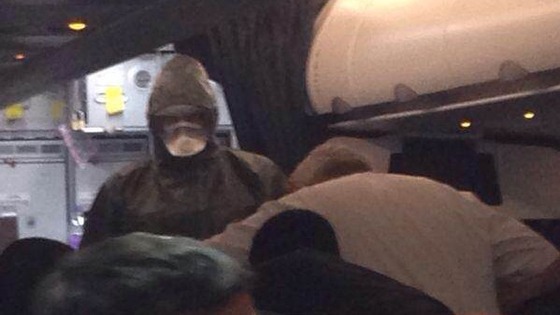 Passengers on the internal flight from London to Aberdeen report that one passenger fell ill onboard the plane and the flight crew alerted the authorities. Local health officials then boarded the plane in face masks and protective clothing and assessed the condition of the poorly passenger. An eye-witness onboard told ITV Meridian that the passengers was then "taken to an isolation unit" and everyone else was told to be on the look out for symptoms of illness. It's not believed at this stage that the passenger is suffering from the Ebola virus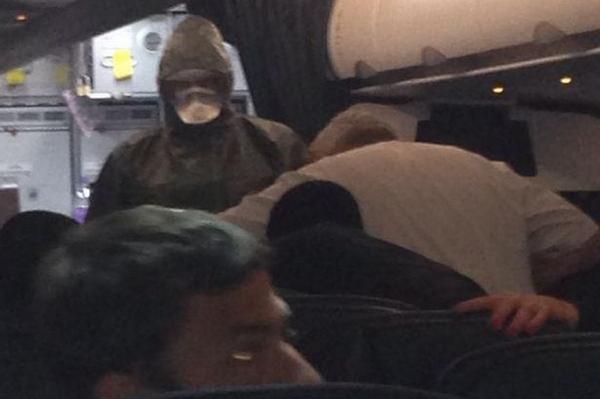 Advertisement
Crime down at Reading Festival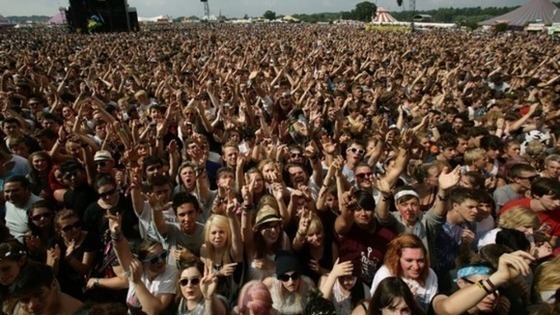 Police say 78 crimes have been reported at Reading Festival so far, which is slightly down on last year.
There have been eight assaults, 15 drug related offences, one public order offence and one offence of going equipped reported since Wednesday.
One robbery has been reported, compared with five last year.
There have been 51 reports of theft with 15 of those happening in the main arena.
There has also been one report of rape and two people have been arrested and bailed in connection with the incident.
Police have made 46 arrests so far with three being on suspicion of robbery, one suspicion of fraud and others for drugs possession and supply and public order offences.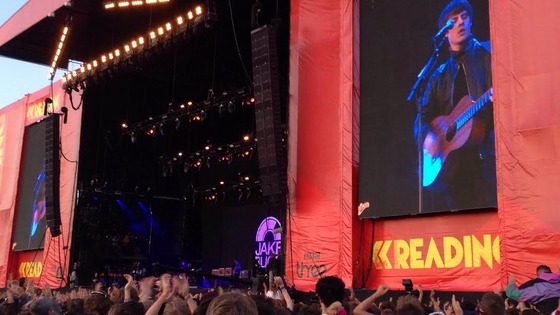 Chief Inspector Dave Parker said: "We are pleased with the slightly lower levels of crime so far at Reading Festival, which has been a result of proactive policing and the good work of on-site security.
"As we come into the final day of the festival, we continue to remind festival goers to observe the safety warnings and keep valuables out of site.
"We look forward to a fun and safe final day here at Reading and are now looking towards the policing required to get people on their way back home safely, later in the day.
Easyjet puts 'contingency plans' into action
EasyJet said it is putting its contingency plans into action following a volcanic eruption in Iceland.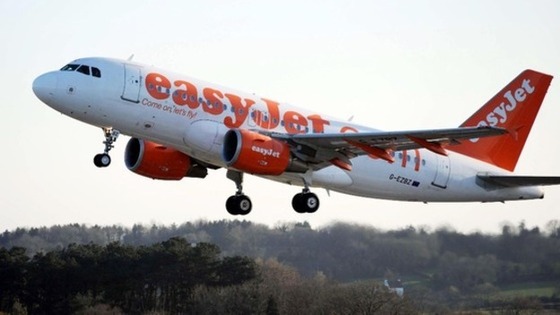 "As things stand there are no changes to easyJet's flying programme, including flights to and from Iceland," a spokesperson for the airline said. The budget airline said it is using specialist technology to ensure any ash created by the eruption is detected and chartered.
Easyjet puts 'contingency plans' into action
National
The Met Office has been in "close contact" with Iceland's Meterological Office, after it issued a red alert for the country's Bardabunga volcano which began erupting today. A spokeswoman said:
We are in close contact with the Icelandic Met Office, but currently they tell us that the eruptions are sub-glacial, so no ash has made it to the surface.

If ash does make it to the surface, we will run our model which will indicate where any ash would go, and we will inform the CAA and Nats. They will then make the decision on how that will affect any air flights.
– Met Office
Dame Kelly Holmes supporting ITV Local Heroes
There are hundreds of community sports clubs right across the South East, and it's thanks to an army of volunteers that many of these clubs survive. This summer ITV, in partnership with the charity Join In, is aiming to get 100,000 people to sign up as volunteers. It's part of ITV's Local Heroes campaign. Dame Kelly Holmes knows only too well the importance of volunteering. Helen Plint reports.
Advertisement
Herald of Free Enterprise survivor's fears over safety
A survivor of the Herald of Free Enterprise disaster has spoken of her anger that rules imposed after the tragedy could be relaxed or even abandoned. The Herald went down en route to Dover in March 1987 with the loss of 193 lives. Lynette Lee said she was appalled that any changes could even be considered. But the Government agency which is proposing the changes says there are now better and more modern safety measures in place as Derek Johnson reports.
Icelandic volcano alert raised to second highest
National
UK aviation bosses said they are "confident" air travellers will not face a repeat of the severe ash cloud, which grounded flights in 2010, should Iceland's Bardarbunga volcano erupt.
Iceland's authorities have already evacuated the area after geologists said about 300 earthquakes had been detected there since Tuesday.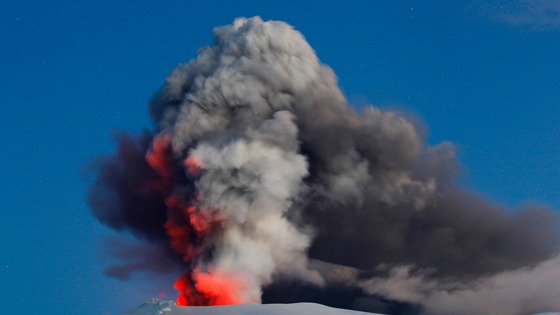 When Iceland's Eyjafjallajokull volcano erupted European air space was shut down for six days causing travel chaos and losses of £2 million.
But UK air traffic control company Nats and the UK's Civil Aviation Authority (CAA) said the UK is much better prepared to deal with any ash cloud crisis than four years ago.
A Nats spokeswoman said: "We are monitoring the situation in Iceland and we don't know how serious it will get and just where any ash cloud will travel if the volcano erupts.
"Even in a worst-case scenario we are in a much better position to deal with this than we were in 2010."
Icelandic volcano alert raised to second highest
National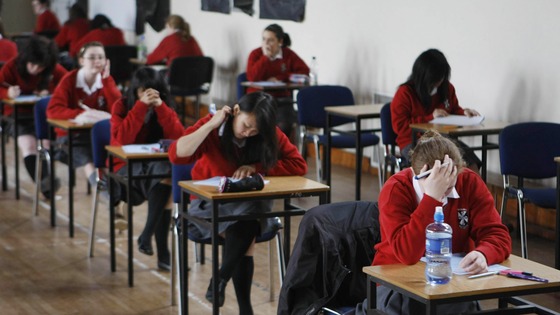 Today's GCSE results show that girls once again lead pass rates at grade C and above, with 73.1% of girls' entries scoring A*-C compared with 64.3% of boys'.
However, official results showed that boys are beginning to close the gap at A*, with 5.2% of entries scoring the top grade compared with 8.1% of girls'. The difference of 2.9 percentage points is down from three percentage points last summer.
Icelandic volcano alert raised to second highest
National
The area around the Bardarbunga volcano in Iceland has been evacuated over fears it could erupt.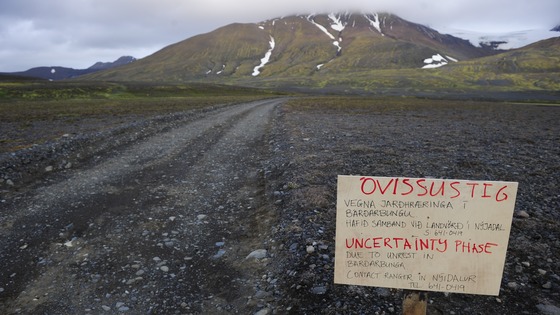 Iceland's civil protection agency ordered the evacuation after "increased seismic activity" at the country's largest volcanic system.
A statement from the agency said: "This decision is a safety measure. It cannot be ruled out that the seismic activity in Bardarbunga could lead to a volcanic eruption."
Ash from the eruption of Iceland's Eyjafjallajokull volcano in 2010 shut down much of Europe's airspace for six days.
Read more: Earthquakes near Iceland volcano 'biggest felt in years'
Load more updates
Back to top