Eurostar celebrates passenger milestone
Eurostar are celebrating transporting 10 million passengers in a single year as well as 140 million passengers since they began in 1994.
Coinciding with the start of its twentieth year of operation, 2013 has seen Eurostar carry, for the first time, 10 million passengers in a single year.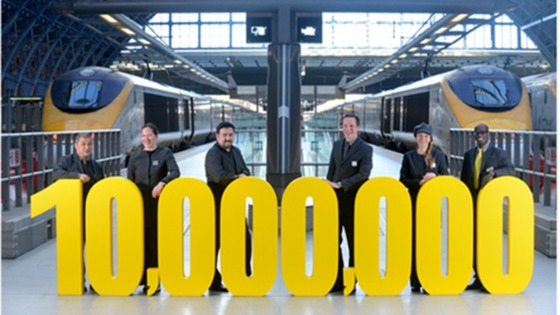 The first commercial Eurostar services departed London, Paris and Brussels on the 14th November 1994 and by the end of the year, more than 150,000 passengers had travelled between the Capital cities.
The record breaking passenger milestones were achieved today (30th December) as 2013 draws to a close.