Live updates
Plant is the secret ingredient
What's this and where is it grown?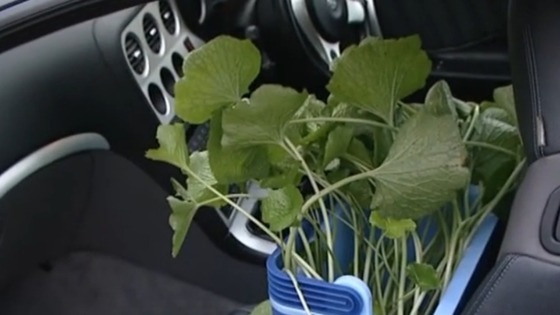 Celebrating rural life
Celebrating our countryside
Thousands of people from across the region are attending an agricultural event in Sussex this weekend. The Ardingly Autumn Show and Game has been going for more than 20 years now - so Nashreen Issa went to have a look.
Advertisement
All set for Royal Berkshire Show
Royal Berkshire Show will attract 60,000 people
VIDEO: This weekend's Royal County of Berkshire Show is set to make up for a disappointing season of shows. Some were cancelled and many affected by this summer's washout weather, costing the rural economy an estimated £240m. Kate Bunkall talked to show chairman, Ian Nutt.
Farmers who're loving the rain
The fruit that's thriving in wet conditions
For most of us the exceptional weather of spring and summer has been an inconvenience. But for farmers - especially fruit farmers - it's been a disaster.
Yes, many crops have been decimated. But a few farmers are beating the odds. Click below for David Johns' full report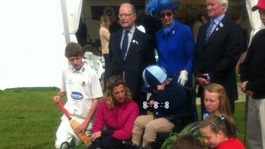 Sally Gunnell has declared the South of England Show open. The Olympian is at the Ardingly event as a special guest.
Read the full story
South of England Show starts
Celebrating agriculture - Ardingly show underway
The three-day South of England Show has begun today. The annual celebration of the south's agricultural industry will see daredevil stunt riders as well as the annual fare of cattle, pigs and other animals on show for the public to see. The organisers are expecting thousands of people to attend.
Advertisement
Farmer used illegal pesticide
Farmer fined for using illegal pesticide
A Kent farmer has been fined £3000 for storing and using an illegal pesticide that was sprayed on a crop of pears. David Lewis Stevens, from Sittingbourne, used Amitraz on the fruit despite the substance being banned in the UK since 31 December 2007. It was found at Elm Farm, in Lower Halstow,
Virus Threatens Farm Animals
Farmers' Concern Over Livestock Virus
Virus Threatens Farm Animals
Schmallenberg Virus: DEFRA Reaction and Advice
Virus Threatens Farm Animals
DEFRA Says Deadly Livestock Virus is "Worrying"
After more cases were confirmed of the European Schmallenberg virus, DEFRA has said animals that died as a result of the disease would not be going into the food chain - but that meat from affected farms is still safe.
Load more updates
Back to top