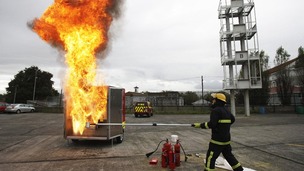 People are being warned of the dangers of chip pan fires as the nation celebrates its favourite food.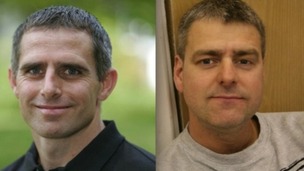 A coroner says that sprinklers should be fitted to all high-rise buildings of more than 30m after the death of two firemen in Southampton.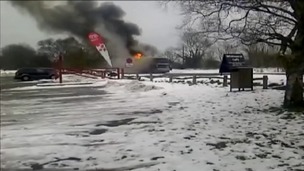 Three children are in hospital suffering from smoke inhalation after a fire broke out on a bus on a school trip.
Live updates
Crews tackle Swindon waste centre fire
Crews have begun aggressively tackling a fire which has been burning for more than a month at a waste centre in Swindon.
People living near Averies recycling site are being warned to watch out for extra smoke while the work is carried out. A dozen crews are using thousands of litres of water a minute.
ITV News spoke to Ian Jeary from Wiltshire Fire and Rescue.
Emergency crews tackle large fire in Pangbourne
A local business in Berkshire is counting the cost of a fire that ripped through its premises. 30 ft high flames were seen coming from a car mechanics at Bourne Road in Pangbourne just before 6pm last night. Terrified neighbours were evacuated from their homes and six fire crews were needed to bring it under control. But, as Asana Greenstreet reports, it's the owners who are left picking up the pieces.
Some of the viewer's footage seen in the report is courtesy of Dave & Hayley Bowen.
Advertisement
Emergency crews tackle large fire in Pangbourne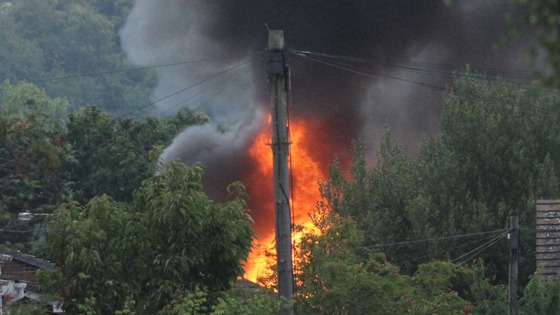 A car workshop has been completely destroyed by a large fire in Pangbourne. Royal Berkshire Fire and Rescue were called to the garage on Bourne Road just before 6pm last night.
Six crews attended the fire from Caversham Road, Dee Road, Wokingham Road, Whitley Wood, Wokingham, and Goring stations.
An investigation is underway into the cause of the blaze.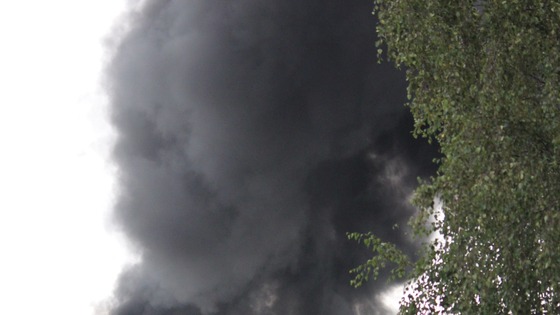 Lorry fire closes motorway
Video footage of a lorry on fire on the M20 in Kent
Lorry fire closes motorway
A lorry fire closed one of Kent's busiest motorways. A trailer caught fire on the westbound M20 near junction 8 for Leeds Castle. Both carriageways had to be closed because smoke was being blown across the road.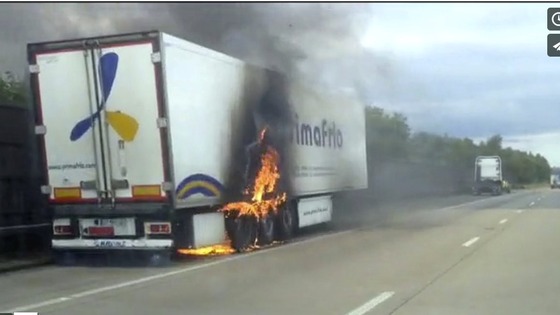 Hampshire and Dorset Fire and Rescue Services were called to a fire on the Blue Haze landfill site near Ringwood early this morning.
The fire involved an area of non-hazardous waste approximately two acres in size and around 35 firefighters have worked to contain the fire and bring it under control. The cause of the fire is not yet known.
A spokesman for Hampshire Fire and Rescue Service said that smoke may be visible in the local area but it is not believed to present any threat to health. However, he said members of the public should be aware of the possible effects of smoke.
Advertisement
Heath fire breaks out in Dorset
Heath fire breaks out in Dorset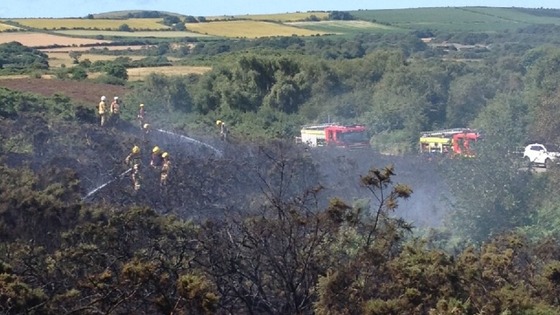 Heath fire breaks out in Dorset
8 fire crews (approx 40 firefighters) are attending at heath fire at Winfrith. The fire is under control & surrounded #Enjoyitdontdestroyit
Fire at house in Lower Parkstone leaves one person dead
A house has caught alight in the Lower Parkstone area of Dorset and three fire engines have been working to put out the fire.
Load more updates
Back to top